Duquesne Light Unveils One of Area's Largest Workplace Charging Installations
20 Charging Station Plugs to Support Company's Growing EV Fleet, Employees Driving Electric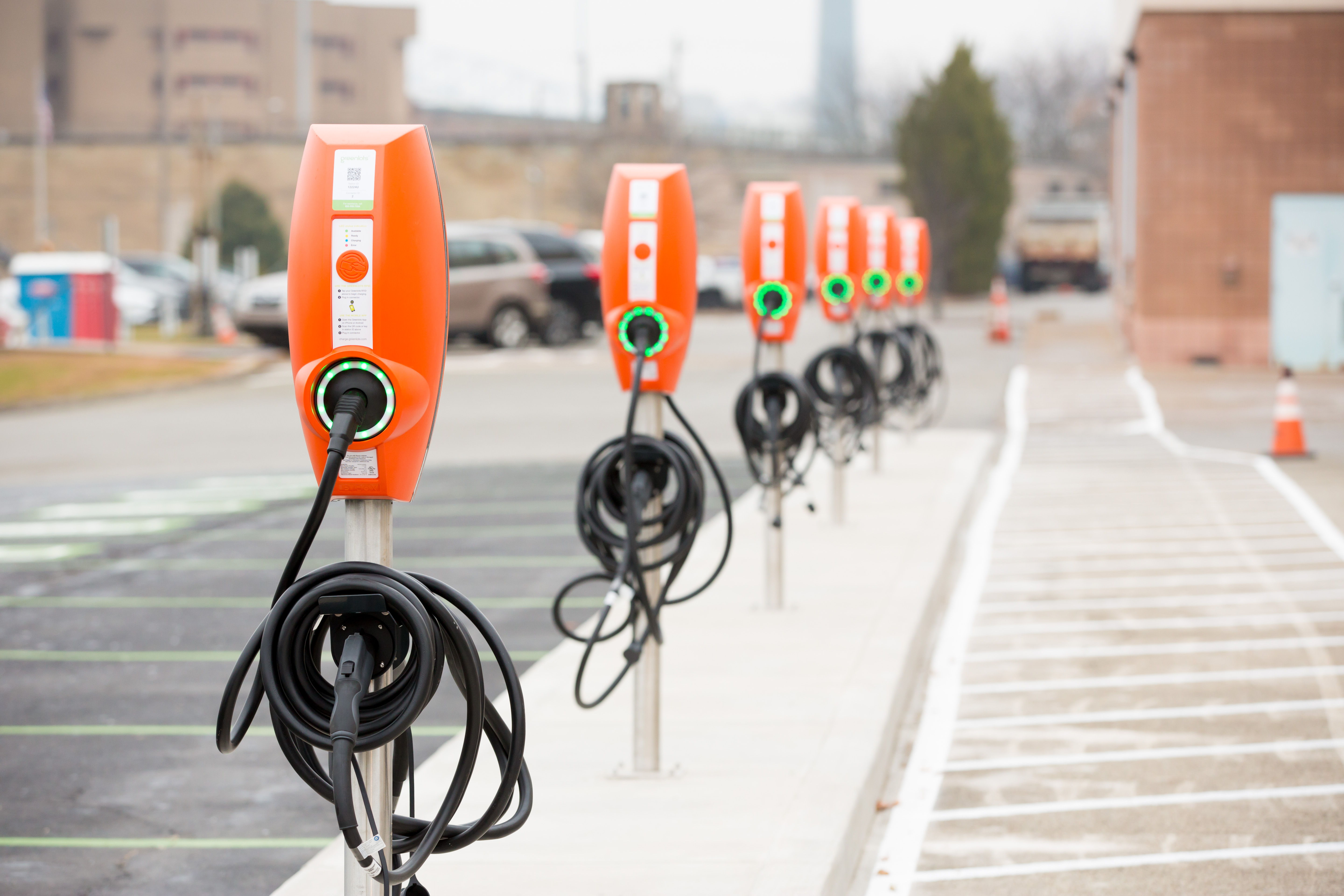 PITTSBURGH – Today, Duquesne Light Company (DLC), joined by elected officials and local business leaders, unveiled one of the largest electric vehicle (EV) workplace charging installations in the Pittsburgh area, reinforcing its commitment to electric mobility in this region.
The installation, located at its Woods Run Campus in the North Shore of Pittsburgh, includes 20 charging station plugs to support the company's growing EV fleet and employees driving electric.
"Through this program, along with a number of other initiatives, including an EV purchase incentive, the launch of an online EV Guide and partnering to install EV charging stations in the City of Pittsburgh, we are helping to pave the way to make it easier not only for our customers, but also our employees, to drive electric," said Steve Malnight, President & CEO, Duquesne Light Company.
Since beginning its fleet electrification efforts, DLC has added nine plug-in hybrid electric vehicles to its fleet, along with four electric forklifts and six bucket trucks with electric lift—numbers that are expected to grow quickly in the coming years. The company has committed a minimum of 20% of its future annual fleet budget to electric vehicles. In early 2020, DLC will be adding four Ford F-150 XL plug-in hybrids to its fleet with additional plug-in F-150s slated for later in the year.
The company celebrated the installation with a ribbon-cutting ceremony, where Malnight joined Allegheny County Executive Rich Fitzgerald to mark the opening in front of employees and local business leaders. Attendees also were invited to test drive or ride-along in the EVs on-site and to watch a charging station demonstration. Vehicles were provided by #1 Cochran, Tesla Wexford, and Nissan.
The company also will install workplace charging stations at many of its other facilities throughout its service territory in Allegheny and Beaver counties by early 2020.
These installations follow a 'Workplace Charging Workshop' DLC held for local business leaders in September during National Drive Electric Week to highlight the benefits of installing EV charging stations at workplaces and residential facilities.
"Employees consistently report that EV charging is a valuable employee incentive and engagement tool," said Malnight at the workshop. "In fact, employees who have access to workplace charging are six times more likely to drive electric than those who don't."
Duquesne Light is offering rebates to commercial customers on the installation of public charging stations at their own facilities and expects a large number of these projects to be completed by year's end. In addition to this rebate for commercial customers, Duquesne Light is offering its residential customers a rebate of up to $2,500 off the purchase or lease of an EV at a #1 Cochran dealership through the end of the year or until funds run out.
Those looking to learn more about driving electric are encouraged to visit Duquesne Light's online EV Guide, where customers can compare EV models, locate charging stations, and discover purchase incentives. To stay up to date on the company's ongoing electric mobility initiatives, please visit DuquesneLight.com/ElectricVehicles.