Duquesne Light Unveils Eight Electric Vehicle Charging Stations at Downtown Garages
Charging Stations Ready for Use at Smithfield-Liberty and Third Avenue Garages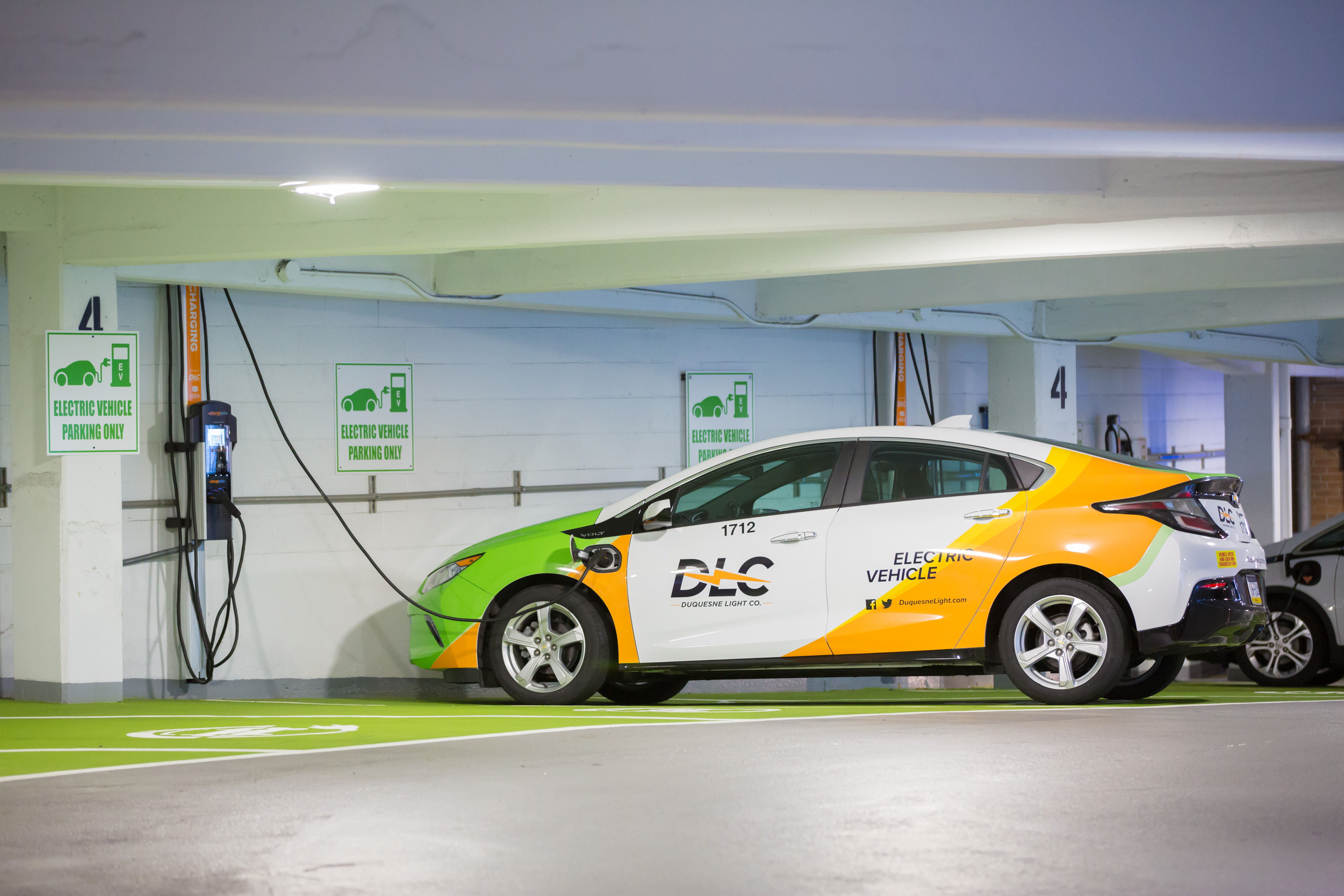 PITTSBURGH – As electric vehicle (EV) adoption continues to rise, Duquesne Light Company (DLC) celebrated the official opening of eight EV charging stations at two downtown Pittsburgh Parking Authority (PPA) garages on July 24.
"The new charging stations powered by Duquesne Light at the Smithfield-Liberty and Third Avenue garages are a great amenity for those who live, work and visit downtown," said Dave Onorato, Executive Director, Pittsburgh Parking Authority. "While EV drivers meet most of their charging needs at home, our customers now have the added convenience of charging up on the go at our garages."
First announced at DLC's National Drive Electric Week celebration last fall, this project adds enough DLC-powered charging stations for up to 16 EVs to plug in at once, in addition to the existing charging available throughout the city. With an active ChargePoint account, EV drivers can recharge at the stations free of any additional fees beyond the standard parking garage rates.
DLC and PPA officials formally announced the opening of the charging stations on July 24 at the Smithfield-Liberty garage, where DLC employees were also present throughout the morning to raise awareness about the benefits of EVs.
"Driving electric has never been easier and with new tools and incentives, DLC will continue to help its customers make informed EV decisions," said Sarah Olexsak, Manager, Transportation Electrification, Duquesne Light. "We will soon launch an EV Guide on our website to help customers compare 30+ models of plug-in EVs available locally with their gas-powered counterparts based on cost, convenience and emissions."
Customers can now earn a $60 bill credit for owning an EV by applying for the credit online, on top of DLC's $3,500 Nissan Leaf rebate and up to $10,000 in federal and state incentives. Additional customer discounts towards the purchase of an EV are being announced this fall. To stay up to date on DLC's EV initiatives, visit DuquesneLight.com/ElectricVehicles.