Duquesne Light Receives Tree Line USA Award for 18th Consecutive Year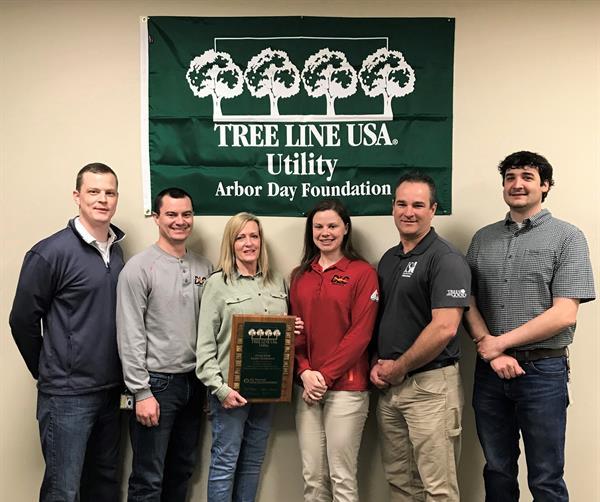 For the 18th consecutive year, DLC has received the Arbor Day Foundation's Tree Line USA award for its best practices in vegetation management. Tree Line USA, a partnership between the distinguished tree conservation and education organization and the National Association of State Foresters, promotes the dual goals of delivering safe and reliable electricity while maintaining healthy community forests.
"Duquesne Light works hard to proactively manage trees and vegetation to ensure the level of reliability our customers have come to expect," said Jim Barry, Manager, Vegetation Management. "It's an honor to continue to be recognized for our team's hard work in maintaining best practices, community outreach/education and establishing a utility compatible tree canopy."
DLC is responsible for ensuring that 45,000 miles of overhead power lines remain free and clear of vegetation encroachments to safely keep the power flowing to its nearly 600,000 customers.
Because trees are one of the top causes of power outages, it's important to make careful choices when planting. The Company encourages customers to plant the right tree in the right place. To learn more about choosing the right tree, view Duquesne Light's suggested vegetation management techniques to ensure reliable electric service.