Duquesne Light Receives 2019 Corporate Citizenship Award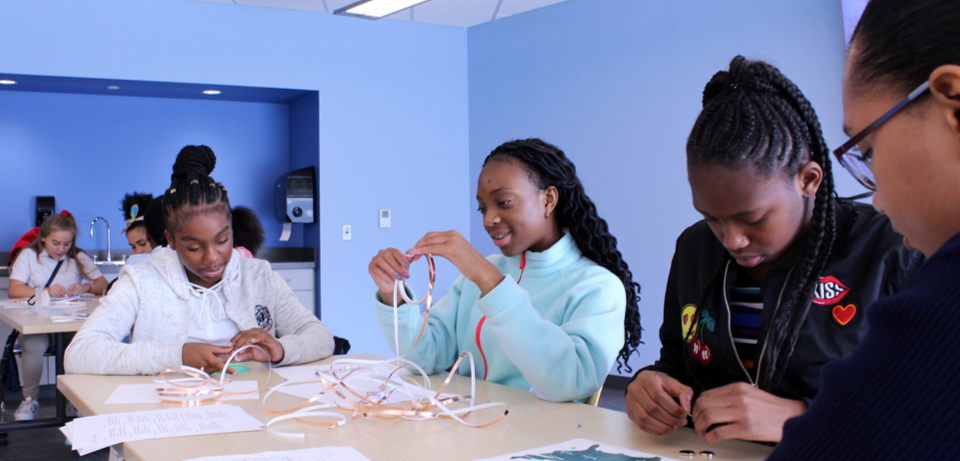 At Duquesne Light, we are dedicated to upholding our core value of being selfless in serving the community – both on the job and through volunteerism. As part of this commitment, DLC participates in a number of charitable endeavors throughout the year as well as invests in causes closely tied to our values.
Our ongoing commitment was recently recognized by the Pittsburgh Business Times with a 2019 Corporate Citizenship Award. This award specifically recognized the Company's long-time support of and partnership with the Carnegie Science Center's science, technology, engineering and math (STEM) programs.
In 2018, the Carnegie Science Center unveiled the Duquesne Light Company Center for STEM Education and Career Development. The Company has supported the Science Center since it opened its doors in 1991, and was a founding partner of the STEM Center when it launched in 2011.
"Our partnership goes back to the founding of the Science Center in 1991, and it's more than just a financial arrangement," said Jason Brown, Senior Director of Science and Education and Interim Director of the Carnegie Science Center. "Duquesne Light actually provides volunteers from their organization to come to events and help educate kids and show them what it's like to work in a field like theirs."
Brown presented the award to President and CEO Steve Malnight, who accepted the award on the Company's behalf.
"We are a company that is intensely tied to our local communities, and we only succeed if our communities continue to grow and thrive," Malnight said. "A focus on a deeper appreciation for the sciences, technology, engineering, and math is vital for the workforce and the utility industry at large moving forward.
"The Carnegie Science Center really plays such a critical role in our community in helping to introduce people from all demographics to the wonders of science, and we've really enjoyed that partnership," Malnight added. "We've really enjoyed the opportunity to help the broader community of western Pennsylvania experience the Science Center."
To learn more about Duquesne Light's ongoing commitment to our local communities, visit the following link.