Duquesne Light OGC Employees Assemble Homework Kits for Local Students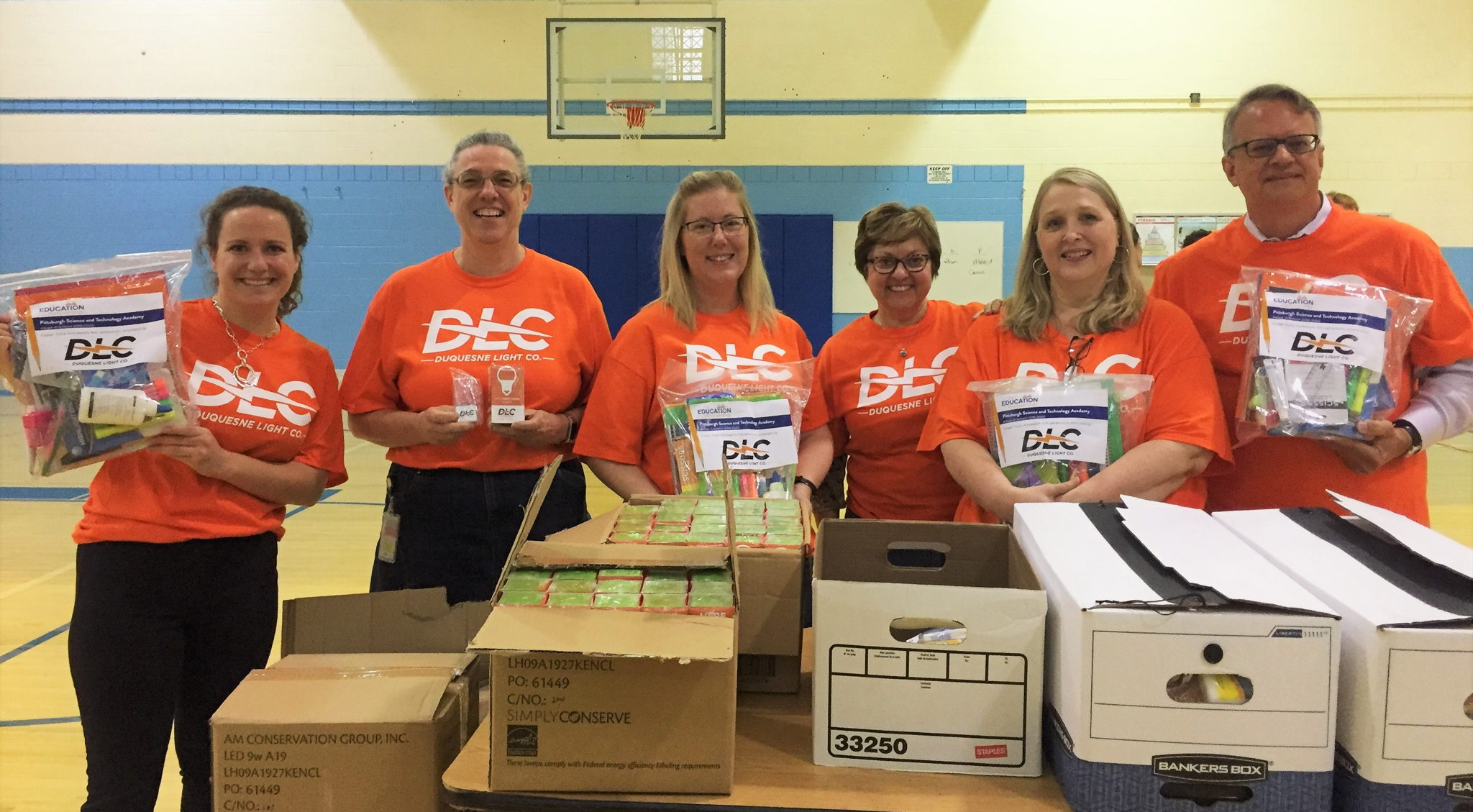 Duquesne Light's Office of General Counsel (OGC) recently assembled more than 600 Power Tools Homework Kits for students at Pittsburgh Science and Technology (SciTech) Academy.
Earlier this year, the OGC "adopted" Pittsburgh SciTech and provided the funds to supply each student with their own Power Tools Homework Kit, which contained all of the basic supplies students need to fully engage in their schoolwork. ​ This project was done in collaboration with The Education Partnership, a free resource to teachers and students that serves 139 Pittsburgh schools through a variety of programs, such as "Adopt-a-School."
"On behalf of DLC, the Office of General Counsel welcomed the opportunity to adopt SciTech Academy and provide their middle and high school students with school supplies for the new year," said David Fisfis, Duquesne Light's Vice President of Rates & Regulatory Affairs, General Counsel and Corporate Secretary. "We are proud to encourage science and IT students to be successful in school, in the hope they will progress to trade schools or universities, and perhaps one day work for us."
More than 20 OGC employees volunteered at The Education Partnership's facilities in the West End to assemble the kits. They contained:
Folders
Notebooks
Pens and pencils
Pencil sharpeners
Highlighters
Erasers
Rulers
Various hygiene items
An encouraging handwritten note from one of the volunteers
The kits were then distributed by the DLC employee volunteers during a SciTech school assembly on Tuesday, Sept. 10.
"Thank you to the Duquesne Light team for your participation in this year's Adopt-a-School program," said Sarah McKay, The Education Partnership's Program Manager. "We had an incredible assembly at SciTech, and the school was blown away by DLC's generosity."