Duquesne Light Leads the Electric Mobility Charge in Pittsburgh
DLC Redefines the Way Electric Utilities Serve their Customers by Becoming a Trusted EV Advisor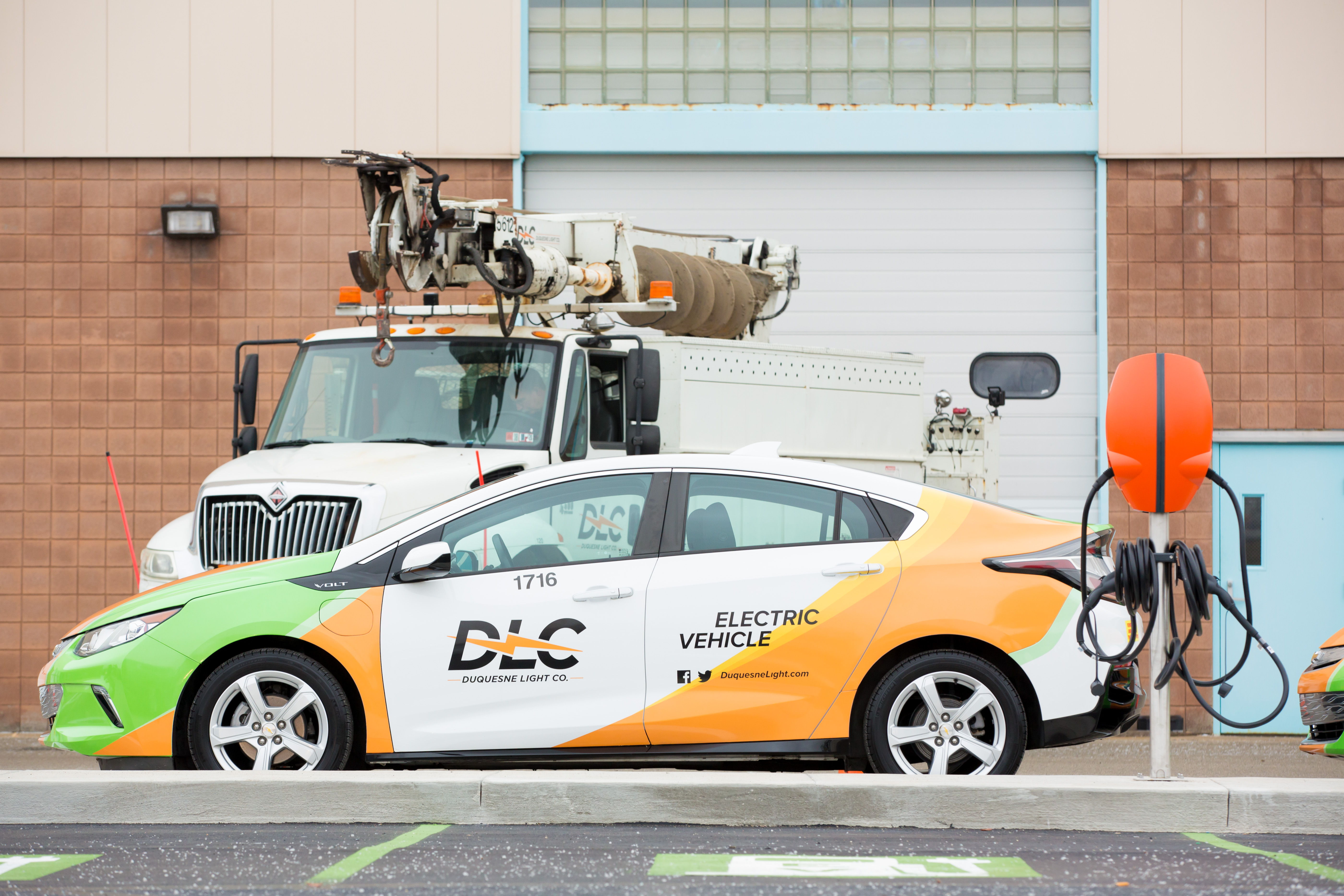 PITTSBURGH – After becoming the first electric distribution company in Pennsylvania to gain Public Utility Company (PUC) approval for an EV pilot program, Duquesne Light Company (DLC) has made great strides in leading the greater Pittsburgh area's electric vehicle movement and redefining the way electric utilities serve their customers through its electric vehicle (EV) initiatives.
"Duquesne Light is proud to be leading the charge in Pittsburgh's electric mobility movement," said Sarah Olexsak, Duquesne Light's Transportation Electrification Manager. "Through electric vehicle education, incentives and partnerships, we are creating a more dynamic and sustainable future for our community."
Most recently during National Drive Electric Week on Sept. 17, DLC announced an investor-funded electric vehicle incentive program that rebates qualifying residential customers up to $2,500 on the purchase or lease of a battery or plug-in hybrid EV through the end of the year or until funds run out. Duquesne Light is partnering with #1 Cochran, the largest dealership network in western Pennsylvania, to offer this rebate instantly at the point of purchase to its qualifying residential customers.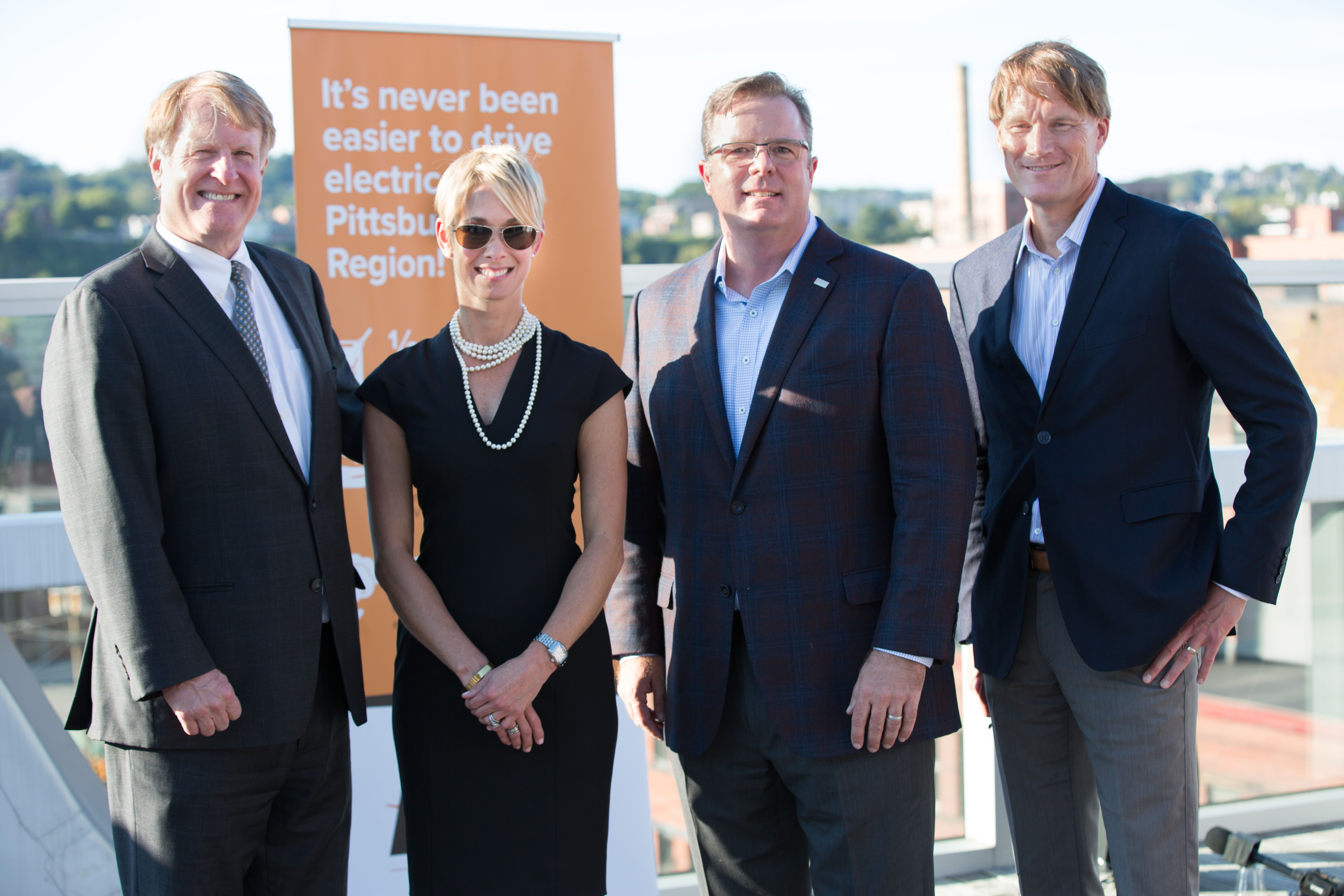 "When you combine federal and state incentives with the rebate we're offering to qualifying customers, you can save up to $12,500 off the price of an electric vehicle and that doesn't even account for all the savings you get over the life of the vehicle," said Duquesne Light President & CEO Steve Malnight. "Outside of possibly California, where many programs exist, more incentive dollars are available in Pittsburgh than anywhere else in the country."
Duquesne Light's newly-announced rebate is also in addition to a $60 bill credit available to all residential and commercial customers owning an EV. This initiative allows DLC to track and analyze the number and location of EVs in its service territory and provide a monetary incentive to customers driving electric.
Also during National Drive Electric Week, DLC hosted the Pittsburgh Region Workplace Charging Workshop for over 50 area business leaders where DLC CEO & President Steve Malnight spoke about the growth of electric vehicle ownership and the benefits of offering workplace charging to employees. Attendees learned about workplace charging best practices from a variety of Pittsburgh region organizations who already offer EV charging to their employees and commercial tenants. ​ Representatives included developers, small and large businesses, companies who lease and own space, and municipal authorities, such as PPG Industries, EPIC Metals, FedEx Ground, Pittsburgh Parking Authority, and Oxford Development. Local EV charging equipment vendors and electrical contractors experienced in charging station installation were also on hand to answer questions about procuring and installing charging station equipment.
"Employees consistently report that EV charging is a valuable employee incentive and engagement tool," said Malnight at the workshop. "In fact, employees who have access to workplace charging are six times more likely to drive electric than those who don't."
Organizations installing workplace charging can get much of the cost covered through Driving PA Forward and DLC rebates. Driving PA Forward, a state-led initiative, offers rebates of up to $5,000 per plug for workplace, multi-unit dwelling, and public charging station projects. As part of the PUC-approved EV pilot program, Duquesne Light customers can also receive an additional $32,000 toward the installation of public charging stations. Duquesne Light is currently working with a variety of Pittsburgh-area organizations, ranging from hospitals and universities to businesses and major attractions to install more than 100 public charging plugs across its service territory.
Currently, Duquesne Light's transportation electrification team is working alongside officials from the Port Authority of Allegheny County to bring Pittsburgh's first fully-electric buses to the area. As part of the EV pilot program, DLC is funding the installation of two DC fast-charging stations for the buses and is committing shareholder funds to bring two additional stations to the Port Authority. DLC will also own and maintain the four charging stations.
In addition to these ongoing EV initiatives, the EV pilot program also allows DLC to provide EV education to its customers. As part of this, Duquesne Light recently launched an online EV Guide for customers—a microsite that allows customers to browse electric vehicles, discover purchase incentives, and locate nearby charging stations. On the site, customers can see the cost savings of owning an EV and find the model best suited to their lifestyle based on a number of factors, including commute length, budget, home charging availability, and car features.

With these ongoing initiatives, Duquesne Light is redefining the way it serves its customers and becoming customers' trusted electric vehicle advisor. Today, there are nearly 3,000 electric vehicles on Pittsburgh area roadways—over six times as many as there were five years ago. Within the next five years, that number is expected to grow to over 15,000 EVs. As electric vehicle adoption continues to grow, Duquesne Light is committed to making its customers' transitions to driving electric as easy and informed as possible.
To learn more about Duquesne Light's ongoing electric vehicle initiatives, please visit DuquesneLight.com/ElectricVehicles.