Duquesne Light Joins FEMA in Encouraging Customers to "Be Prepared, Not Scared"
DLC Highlights its Storm Plan During National Preparedness Month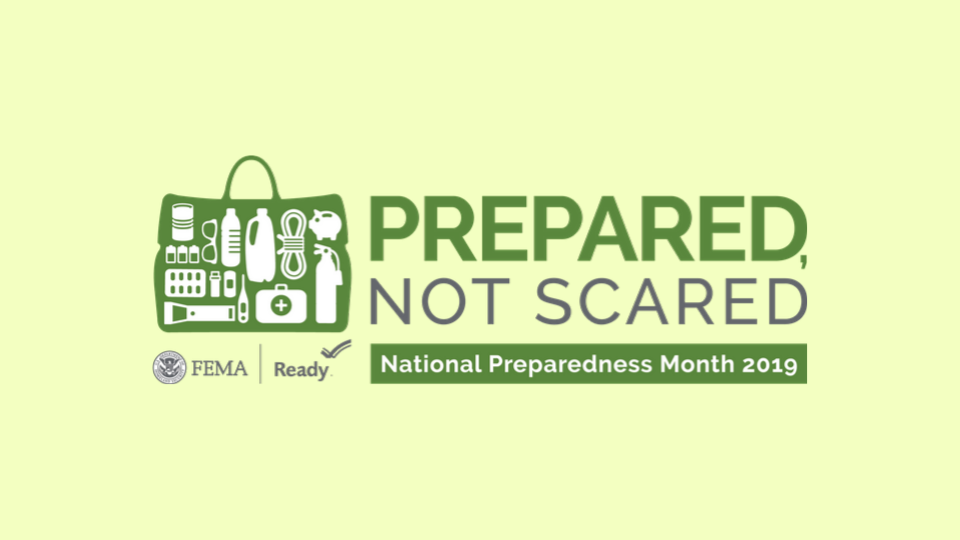 PITTSBURGH – Just as Duquesne Light Company (DLC) has a plan for its response to severe weather, it encourages customers to develop a home emergency plan during National Preparedness Month in case of prolonged power outages caused by severe weather occurrences.
National Preparedness Month, as recognized by the Federal Emergency Management Agency (FEMA), is a nationwide campaign that creates awareness about disaster and emergency readiness. The theme of this year's campaign is, "Be Prepared, Not Scared."
"All throughout the year Duquesne Light prepares and trains for the impact of severe weather, even when it is least expected," said Alex Burns, Director of Safety and Operations Services, Duquesne Light. "We encourage our customers to do the same so their families are always safe and prepared during severe weather events."
DLC's comprehensive storm plans allows it to quickly mobilize personnel and equipment in response to storm damage and outages. Using a storm headquarters, which is staffed 24/7/365, it quickly coordinates equipment repairs and power restorations around the clock beginning with public safety hazards and critical customers, such as hospitals and other emergency facilities, followed by large neighborhoods and then individual homes.
Duquesne Light encourages customers to also be prepared by adding the following outage preparedness tips to their home emergency plans:
Before a Power Outage
Place flashlights, a battery-powered radio and fresh batteries in an easily accessible location.
Keep a three-day supply of non-perishable food, bottled water (one gallon per day per person) and medication on hand for each person in the household.
Always have a first-aid kit with current supplies in a convenient location.
Use surge protectors to protect sensitive electronic equipment.
In the winter, have an alternate source of heating, along with fuel, available at all times.
During a Power Outage
Report outages or potentially dangerous situations to Duquesne Light by calling 412-393-7000
Do not touch downed or hanging power lines or anything in contact with them.
Avoid opening the refrigerator or freezer. Food can stay frozen in a fully-loaded freezer for 36 to 48 hours if the door remains closed.
Disconnect or turn off appliances that were on when the outage occurred. Leave a light on so you will know when power is restored.
To learn more about DLC's storm plan or for additional outage preparedness tips, visit duquesnelight.com/outages-safety/storm-plan. More information about FEMA's "Be Prepared, Not Scared" campaign can be found at ready.gov/September or by following #BeReady and #PreparedNotScared on social media.