Duquesne Light is "Here For You" with Safety Tips and Resources in Recognition of National Safety Month
Company Earns Three Statewide Awards for Commitment to Employee and Customer Safety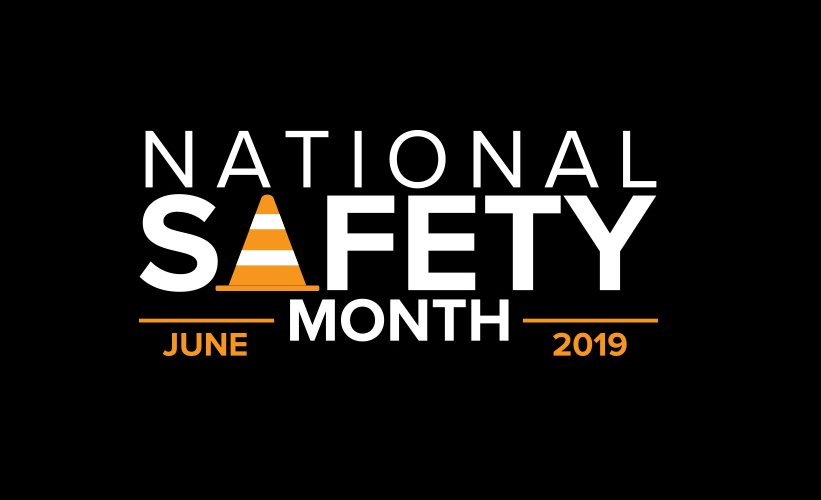 PITTSBURGH – With summer right around the corner, Duquesne Light Company (DLC) is reminding customers to stay safe near electrical lines and equipment while working on outdoor projects. Observed annually in June, National Safety Month is recognized by thousands of organizations nationwide to help reduce leading causes of injury on the job, at home and throughout communities.
"Our line of work is hazardous, and the safety of our employees and customers is part of our core values," said Alex Burns, Director of Safety & Operations Services. "While our employees are given rigorous safety training, it is equally important for our customers to approach projects involving electricity or electrical equipment with a high level of precaution and a firm understanding of electrical safety procedures."
DLC's unwavering commitment to safety was recently recognized by the Energy Association of Pennsylvania (EAP) with the presentation of three statewide safety awards to the Company. DLC was awarded the Safety Achievement Award for reporting an exceptionally low incidence rate in 2018, the Safety Sustainability Award for reporting a low incidence rate for the past three consecutive years, and the Motor Vehicle Fleet Safety Improvement Award for reporting an exceptional reduction in motor vehicle accidents in 2018.
While DLC continues to prioritize the safety of employees and customers, the Company encourages customers to do their part by keeping the following safety tips top-of-mind while working around the home:
Call Before You Dig
Before starting any digging or excavating projects in your yard, remember to call Pennsylvania One Call at 8-1-1 to have underground utility lines properly identified and marked.
Watch Out for Overhead Lines
Tree limbs or branches that come in contact with power lines have the potential to carry an electrical current, which can cause serious injury. When cutting trees or pruning limbs, always be aware of overhead lines and be extra cautious when using metal equipment or ladders.
To avoid interaction with overhead lines, remember the motto, "Right Tree, Right Place," when planting trees or shrubbery in your yard. Before planting, determine how high and wide your tree may grow and choose the best spot to properly plant your tree.
As the weather gets warmer and families spend more time outdoors, always be cautious when using electricity near water or wet surfaces. Never use power tools when the ground is wet and be alert to children's surroundings in wet conditions.
Be Aware of DLC Work Zones
During the summer months, DLC crews are working around the clock to keep Pittsburgh powered through the changing weather conditions. Always be aware of DLC work zones and be sure to slow down when you see orange cones, DLC bucket trucks or any type of work zone, to prevent an accident from occurring.
In case of emergency, always dial 9-1-1 and then call Duquesne Light at 412-393-7000. Never touch any person, vehicle, or equipment that is in contact with electrified wires. For more electrical safety tips, keep up with DLC on Facebook and Twitter throughout the month or visit us online at duquesnelight.com/safety.