Duquesne Light Holdings Recognizes Black History Month
A message from President and CEO Kevin Walker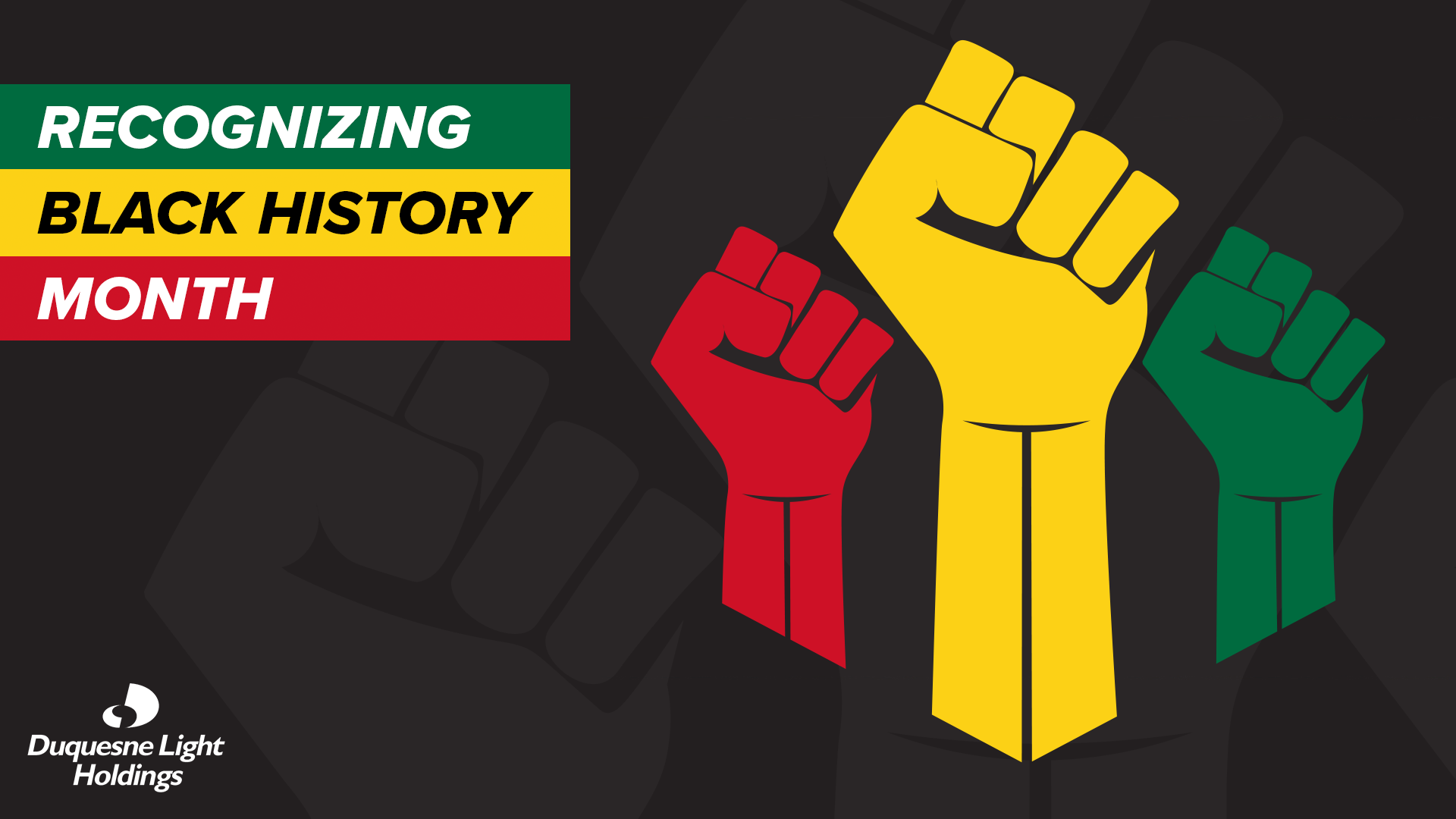 February 1, 2023
At Duquesne Light Holdings Inc. (DLH), we're excited for the educational and commemorative opportunities that Black History Month provides for our nation. The month gives us a chance to reflect, celebrate and learn about the achievements of African Americans while honoring their central role in U.S. history.
According to the Association for the Study of African American Life and History (ASALH), the Black History Month theme for 2023 is "Black Resistance," examining how "African Americans have resisted historic and ongoing oppression, in all forms..." Thinking back from the days of slavery, to the Civil Rights movement, to present day, there have been courageous leaders – and allies — who have tirelessly fought for freedom, equity, justice and inclusion.
As we celebrate the progress that's been made throughout history, it is important to continue to reflect on the challenges, barriers, and inequities that African Americans continue to face. ​
DLH remains steadfast in its commitment to supporting and respecting all colleagues, customers and communities.
To advance this commitment within the African American community, we've built partnerships with Pitch Black (formerly Real Times Media) and award-winning Black newspaper, the New Pittsburgh Courier. As partners, we've powered the Small Business Spotlight and Community Spotlight series and have sponsored events like the 2021 and 2022 Women of Excellence Awards, and the 2022 Men of Excellence Awards. We're always looking to participate in meaningful opportunities with diverse-led organizations, including local nonprofits and minority-owned businesses across the region.
Within our own organization, BRIDGE, DLH's Black and African American Business Employee Resource Group, has fostered a safe space for innovative ideas, recognition, comradery and understanding. ​
BRIDGE aims to provide networking opportunities for employees who identify as (or ally with) Black and African American colleagues, while also amplifying and encouraging diverse perspectives that are reflective of the communities we serve. We know that in order to attract, advance and retain diverse talent, we must create an environment that supports an equitable and inclusive workplace.
Throughout February, we will celebrate our employees through BRIDGE-led initiatives, including:
Employee spotlights highlighting our team members who identify as Black/African American
Volunteer efforts to help those in need and uplift the Black community
Internal events celebrating Black history in utilities
A month-long trivia hunt featuring prizes from local, Black-owned businesses
Student outreach with the University of Pittsburgh's chapter of the National Society of Black Engineers (NSBE) for undergraduates interested in engineering careers
Together, we will continue to build not only a diverse and inclusive workplace, but a community whose bedrock is inclusion, respect, and equity.