Duquesne Light Holdings Observes Juneteenth 
A message from President and CEO Kevin Walker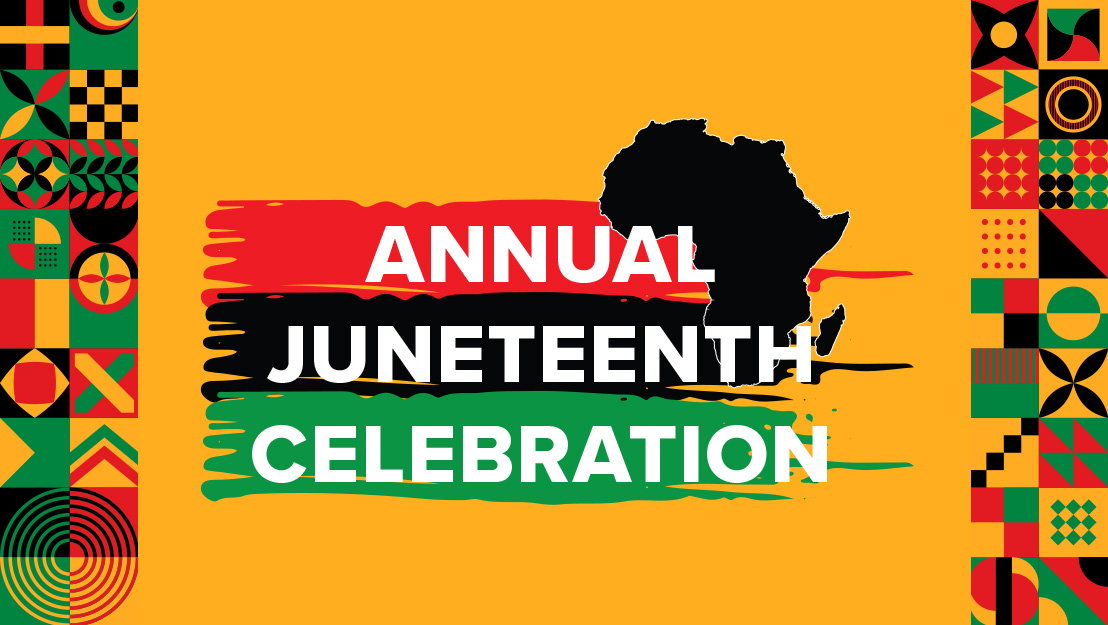 June 19, 2023
Duquesne Light Holdings (DLH), comprised of Duquesne Light Company (DLC), DQE Communications and The Efficiency Network (TEN), strives to maintain a culture of respect and trust, valuing the opinions and perspectives of our employees, customers and community members. As we continue our journey of building an increasingly equitable and inclusive company environment, we're proud to join many others across the country in celebrating Juneteenth.
Celebrating this milestone in American history reminds us of the progress we've made as a nation while at the same time acknowledging that there is always more that we all can and should do to make everyone feel safe, welcome and empowered in our society. We also commit to taking this opportunity to celebrate the success, strength, history and resiliency of Black Americans and the crucial role they've played in building our beloved nation.
Three years ago, we established our first-ever Black and African American business employee resource group (BERG), BRIDGE, an employee-led group dedicated to elevating our Black employees through networking, mentorship and professional development.
Since that time, BRIDGE has grown to over 85 members and has led DLH's efforts to support the Black community in the Pittsburgh region through volunteerism in underserved areas and attracting participation from Black businesses and vendors for a host of company efforts. This June, BRIDGE volunteered with Grounded Strategies in Wilkinsburg to clean up, weed, garden and mulch areas at Unity Garden. Grounded Strategies is committed to creating lasting and impactful change by giving people the tools to create safe, green, resilient and livable spaces.
Furthermore, DLC continues to invest dollars in Black-owned nonprofits aiming to make a positive impact for local neighborhoods. Notably, the cost of these investments is bore by shareholders and, therefore, not included in customer rates. We've continued our sustaining relationship with the New Pittsburgh Courier, Pittsburgh's Black-centered newspaper, by sponsoring features or "spotlights" for local Black-owned businesses and nonprofits, and we are striving to grant at least $5 million to diverse-led nonprofits in our service territory for work impacting social and economic equity, workforce development and sustainability initiatives by 2027. We also are committed to expanding our competitive procurement process that brings more innovation and sustainability to our business by spending more with diverse suppliers. We aim to increase our total supplier diversity spend from 20.22% in 2022 to 31.5% by 2027, including the support of Black owned businesses.
To celebrate Juneteenth, many of our employees, along with family and friends, gathered for DLC's 3rd Annual Juneteenth celebration at one of our North Side campuses on June 10. The event included food, music, dancing and an art exhibition featuring several local Black artists and vendors.
This past weekend, some of our employees also marched with the Pittsburgh Pirates throughout downtown Pittsburgh as part of the Grand Jubilee Juneteenth Parade.
On behalf of DLH, I'd like wish everyone a safe and happy Juneteenth!
About Juneteenth
June 19, or Juneteenth, is a holiday celebrating what is recognized to be the date on which remaining enslaved people in the United States were freed in the South. As of 2021, June 19 is officially recognized as a federal holiday.
Freedom Day, Jubilee Day, Liberation Day and Emancipation Day are synonymous with Juneteenth and the proclamation made by Gen. Gordon Granger on June 19, 1865, in Galveston, Texas stating that all who were once enslaved in the United States were now free. This occurred nearly two and a half years after Abraham Lincoln signed the Emancipation Proclamation on Jan. 1, 1863.
A significant part of Juneteenth involves reading Granger's proclamation — a tradition that has lasted 158 years and is practiced in cities around the United States as part of the festivities.