Duquesne Light Holdings Celebrates LGBTQ+ Inclusion During Pride Month
A message from President and CEO Kevin Walker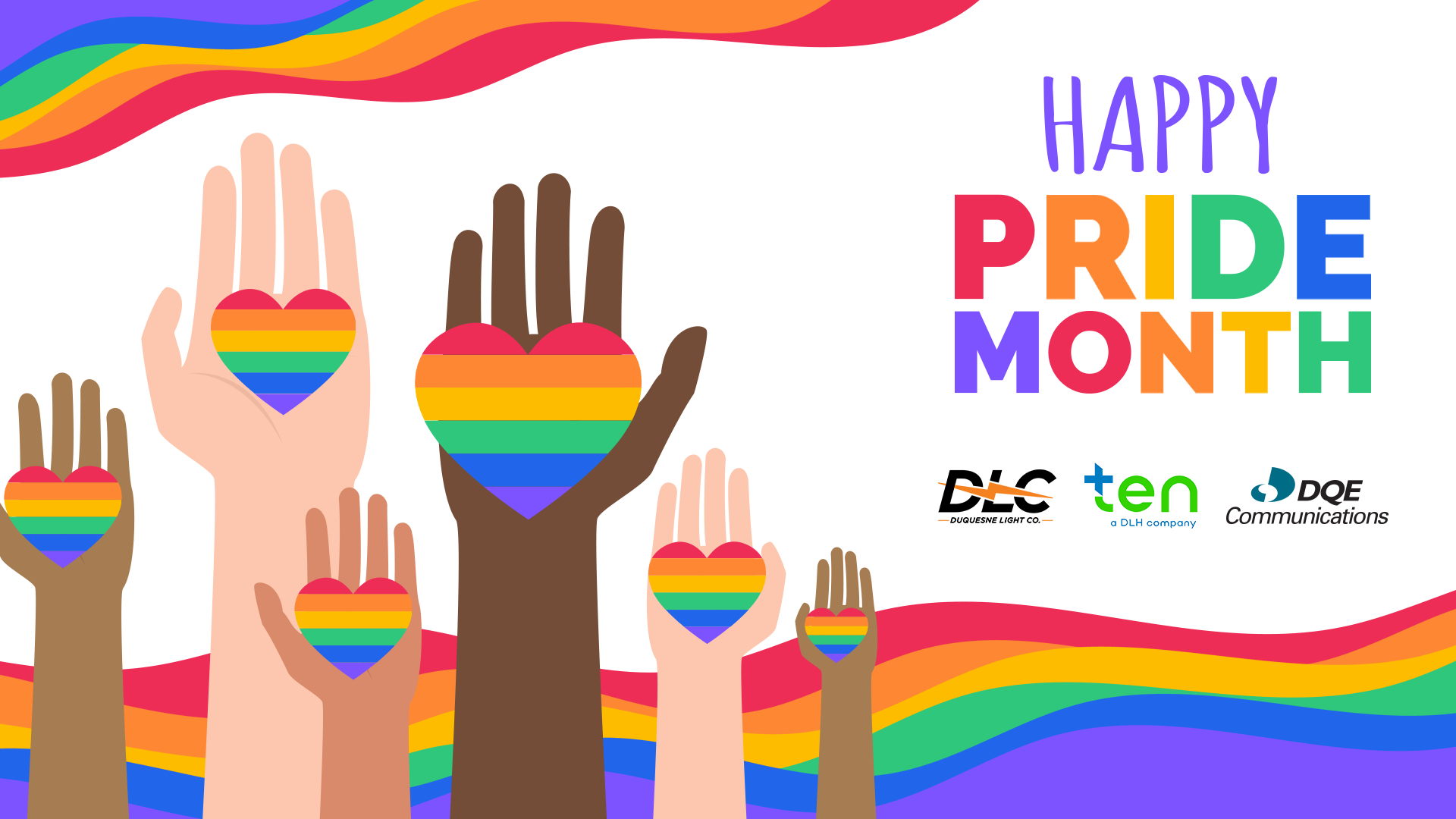 June 1, 2023
At Duquesne Light Holdings (DLH), we strive to create a fair, equitable and inclusive environment where every employee and customer feels respected, welcomed and valued. We look forward to joining millions around the world in recognition of Pride Month and supporting the lesbian, gay, bisexual, transgender, queer and nonbinary (LGBTQ+) community.
Each June, Pride Month recognizes the generations of LGBTQ+ Americans and their allies who have challenged discrimination and fought for equality in their mission to bring visibility to diverse experiences, perspectives and identities.
Fifty-three years after the first Pride March commemorating the Stonewall Riots, today's Pride Month serves to acknowledge the LGBTQ+ experience while reinforcing the self-worth and dignity that comes with the journey toward equality. It's also a time to remember those who lost their lives to violence and the HIV/AIDS epidemic.
While we celebrate the progress we've made along the way, we must remember that there are still challenges ahead, including inequity, discrimination, harassment and, even still, violence. We encourage everyone to learn more about the diversity and experiences of the LGBTQ+ community. We can all do our part to eliminate hate and ignorance, whether as a member of the LGBTQ+ community or as an ally.
Within the past year, DLH's ally circle, PRISM, which started as a formal gathering of several employees, has expanded into a full-fledged business employee resource group (BERG). The BERGs at DLH are inclusive employee-led networks that support and lead Diversity, Equity and Inclusion (DEI) efforts in our workplace and community.
PRISM, which stands for Pride, Respect, Inclusion, Solidarity and Mindfulness, seeks to build mutual respect and inclusion around our organization for employees who identify as LGBTQ+. PRISM members and allies support one another through sharing experiences and fostering a company culture where all employees feel valued, included and supported in the workplace.
This month, we'll have several internal programs led by PRISM and our DEI Council that will provide employees across our organization the opportunity to network and learn more about their colleagues. We will also have opportunities for our employees to participate in Pride Month celebrations and volunteer events.
We're thrilled to be returning members of the Pittsburgh Pride Parade and Festival, and dozens of our employees have made the commitment to support the Pittsburgh Pirates by attending the Pride Night game at PNC Park on June 9.
We look forward to the opportunity to celebrate each of our employees for who they are and the talents they bring to the workplace daily. Just as important, we're always stiving to be better in our efforts to support one another, so that we all feel safe, comfortable and respected.
Find out more about Pride Month and how you can practice inclusion.