Duquesne Light Company Celebrates Juneteenth through Sponsorship, Volunteering and Parade March
Events included community partnerships with Pittsburgh Pirates and Pittsburgh Symphony Orchestra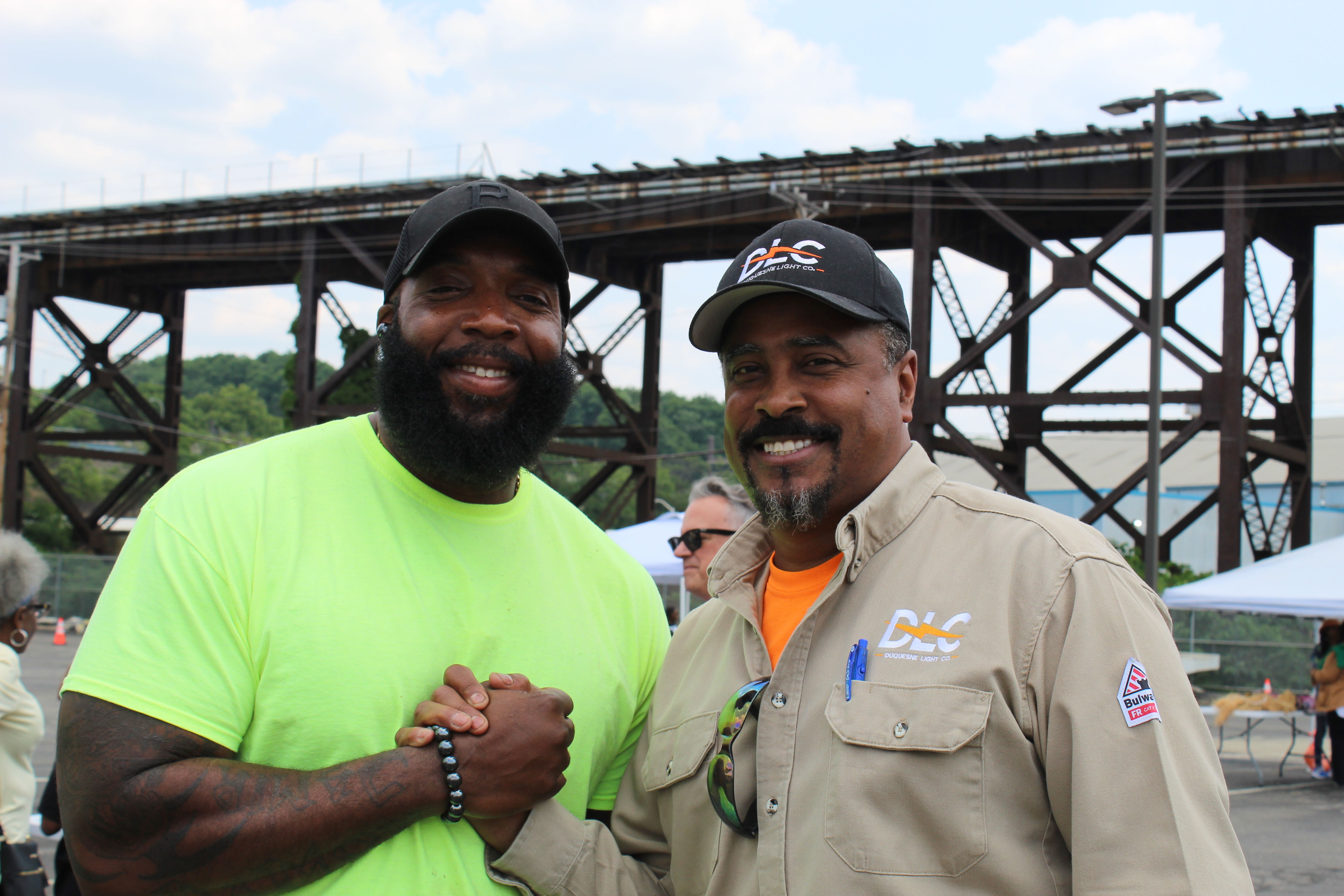 June 22, 2023
Employees from Duquesne Light Company (DLC) focused on uplifting the community in various ways as part of the organization's Juneteenth celebration.
DLH strives to create a workplace that is reflective of the communities it serves while encouraging all employees to embark on a journey that respect, trust and valuing the opinions and talents of one another.
Through BRIDGE, DLC's employee-led business resource group that is dedicated to the advancement of Black employees through networking, mentorship and professional development, DLC was involved in several activities that promoted Juneteenth in Pittsburgh.
During the holiday weekend, several DLC employees, led by BRIDGE, marched with the Pittsburgh Pirates throughout downtown Pittsburgh as part of the Grand Jubilee Juneteenth Parade.
DLC also was supporting sponsor of the Pittsburgh Symphony Orchestra at the 2023 Western Pennsylvania Juneteenth Celebration held at Point State Park.
On June 16, a dozen BRIDGE members and other DLC employees volunteered with Grounded Strategies, to beautify a parcel of land in Wilkinsburg's Unity Garden. They weeded, mulched and planted flowers in the area.
Volunteers from Duquesne Light Company's BRIDGE business employee resource group teamed with Grounded Strategies to beautify Unity Garden in Wilkinsburg as part of their Juneteenth Celebration on June 16, 2023.
Earlier that week, many employees — along with family and friends — gathered for DLC's 3rd Annual Juneteenth celebration at one of the company's North Side Campuses. The event included food, music from DJ Blakk Steel , dancing from Nia Dance Ensemble and items for purchase from local Black-owned business vendors. It also featured other fun events for those in attendance including, a petting zoo and face painting.
The event was highlighted by an art exhibition curated by BOOM Concepts and featuring live-painting sessions from local Black artists Cue Perry, Takara Canty and Camerin Nesbit. They each began a new painting at the start of the event and completed it near the end. Each piece was given to employees who entered a raffle.