Duquesne Light Highlights Commitment to Sustainability on Halfway to Earth Day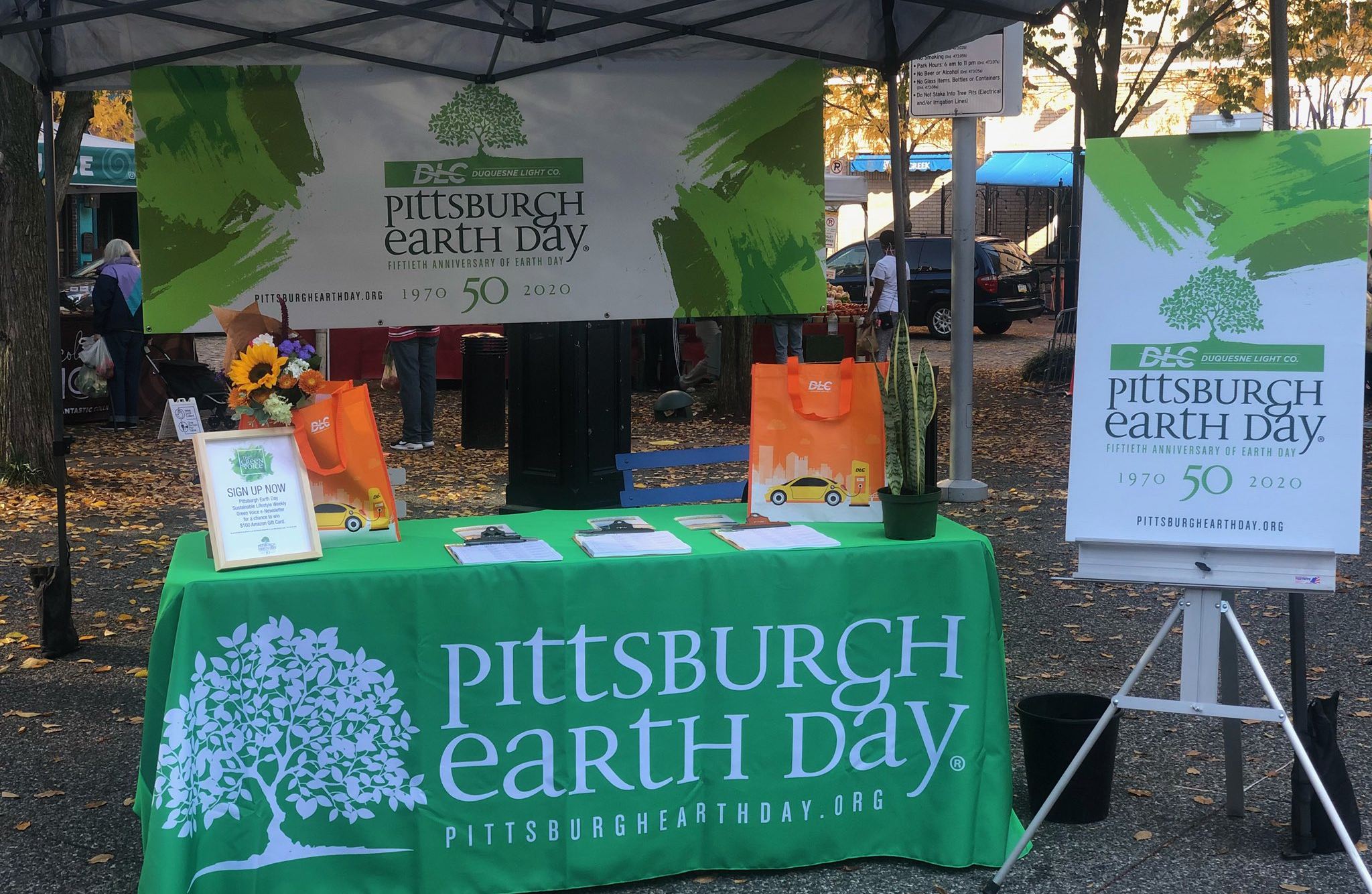 In partnership with Pittsburgh Earth Day, Duquesne Light Company (DLC) celebrated Halfway to Earth Day on Thursday, Oct. 22, with a series of virtual events. From clean energy to electric vehicles, we discussed DLC's commitment to powering the growth of resilient, sustainable local communities.
Here's a short summary of some of the day's main festivities:
The Dirt Podcast
Steve Malnight, DLC's president and CEO, sat down with Grant Ervin, chief resilience officer for the City of Pittsburgh, during the first episode of The Dirt Podcast. Together, they discussed the impacts of the ongoing pandemic and how DLC is helping to combat climate change and make green energy sources available to everyone in our region.
"Duquesne Light Company has been around for 140 years and actually traces its beginning all the way back to George Westinghouse building the first alternating current system here in Pittsburgh," said Malnight on why he was attracted to DLC. "Not only that, the company continued to innovate and lead the way. The innovation, the creativity, the risk taking, the desire to step forward and help move us forward — that is the legacy of where Duquesne Light is."
One way we're honoring that legacy is by supporting PA Local Solar, which is legislation that's up for consideration by the Pennsylvania House of Representatives and Senate. If passed, PA Local Solar would create an equitable program for state residents to power their homes or businesses with local solar energy directly through their electric utility.
Watch the complete episode:
It's Electric! EV Driver Voices
Last month, we met up with some of our electric vehicle-driving customers at The Cork Factory in the Strip District to get their thoughts on what it's like to drive electric. Last year, DLC helped The Cork Factory install 16 electric vehicle charging station ports in its parking garage as an added amenity to Strip District visitors and residents. DLC helped bring nearly 100 new charging stations to the region in 2019, increasing public charging by 70% within the City of Pittsburgh.
Hear what these customers had to say about some of the many benefits of driving electric:
There's a lot to consider when purchasing or leasing an electric vehicle (EV). If you're considering making the switch, our interactive EV Guide can help you compare models, discover purchase incentives and locate nearby charging stations. From now until the end of the year, we're offering instant rebates of up to $2,000 to our customers who purchase or lease an EV from a #1 Cochran dealership. Customers who already have an EV can receive a one-time $60 credit on their electric bill.
Sustainable Business Breakfast
Samantha Hartzman, DLC's associate manager of corporate citizenship and sustainability, also joined the Halfway to Earth Day celebration by discussing DLC's commitment to building sustainable communities across the Pittsburgh area.
During a Sustainable Business Breakfast panel, Hartzman noted DLC's recent installation of solar panels and a solar tree at our Woods Run campus in the North Side. The installation will help power the location's 20 EV charging station plugs that support DLC's growing electric fleet and employees who drive EVs.
"Through that process, we're actually able to generate $8,000 in annual savings," Hartzman noted.
Watch the full discussion:
You can also view the current and historical output of the solar panels and tree on DLC's real-time solar monitoring site.