Duquesne Light Employees Reflect on Company's Diversity, Equity and Inclusion Efforts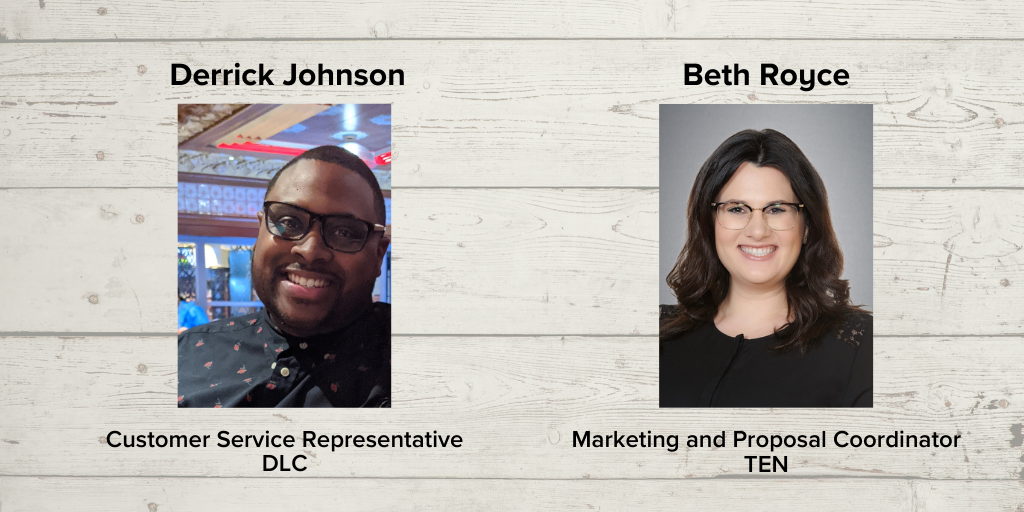 In recent months, Duquesne Light Company (DLC) has publicly reaffirmed its commitment to diversity, equity and inclusion (DE&I), particularly investment in local Black-owned businesses. To support long-term growth across our communities, DLC is sponsoring Small Business Spotlight ads in the New Pittsburgh Courier twice a month highlighting Black-owned businesses throughout the Pittsburgh area.
As DLC works toward enhancing its DE&I initiatives, the company recently asked some of its DE&I Council members for their feedback. Derrick Johnson, customer service representative at DLC, and Beth Royce, marketing and proposal coordinator for DLC's sister company TEN, shared their thoughts.
A Public Commitment
When asked about his initial reaction to DLC's mission to support Black-owned businesses, Johnson was ecstatic.
"It makes me happy to say I'm a DLC employee," he said.
There's a shortage of Black-owned businesses in Pennsylvania, so Johnson is appreciative of the Small Business Spotlight ads for local Black-owned businesses.
"Small business owners play a vital role in the success of these communities by bringing in new business," he added. "It's good to see that Duquesne Light wants to become part of the solution and not the problem."
Pride is the word that comes to mind for Royce.
"With the recent surge in education and action stemming from the Black Lives Matter movement, I've seen companies engage in performative activism, where they attempt to say the right thing, but don't have any action associated with it," she said.
The recent actions DLC has taken, including hiring a chief diversity officer and launching Business Employee Resource Groups (BERGs) for African Americans, women and veterans, reassures Royce of the company's intentions. ​
"I appreciate how we're highlighting local Black-owned businesses and that we're putting our money where our mouth is by using our position for the good of the community," she said.
Royce feels that DLC's position is not only an opportunity, but also a responsibility to make decisions that will benefit everyone in the community, specifically those who are often marginalized.
Reflecting on Internal Decisions
For Johnson, seeing the changes made since he joined the company in 2013 has been encouraging.
"When I came to DLC, there would be town hall meetings or annual employee meetings where there wasn't any diversity, which made me doubt if there would be a seat at the table for me or anyone who looks like me," he said.
After the hiring of more diverse leadership and the addition of Sara Oliver-Carter as DLC's first chief diversity officer, Johnson is extremely hopeful for the company's future.
"Sara has been amazing and continues to knock down barriers and move this company in a different direction," he said. ​
Johnson is particularly proud of the progress made in the diversity of the company's Electrical Distribution Technology program, which helps train future lineworkers. He has personally volunteered to speak at high schools where he holds information sessions about what it takes to be a lineworker. He also shares testimonials from a diverse group of lineworkers about why they chose that career.
Grateful for DLC's willingness to have "tough conversations," Royce is happy with the company's initiatives, especially the Driving Change series. Led by the DE&I team, the series invites external experts to speak with employees about race-related issues.
Royce sees DLC as having an opportunity to set an example for other local businesses.
"Conversations like this are important because they are coming from such an influential company," she added. "If we've learned anything in [recent] months, it's that we need to start being more comfortable with being uncomfortable."