Duquesne Light Company's Juneteenth Celebration Filled with Activities around Pittsburgh
Highlights include volunteering, support of Pittsburgh's 'Freedom Day' parade, company party and Black artists recognition with Pirates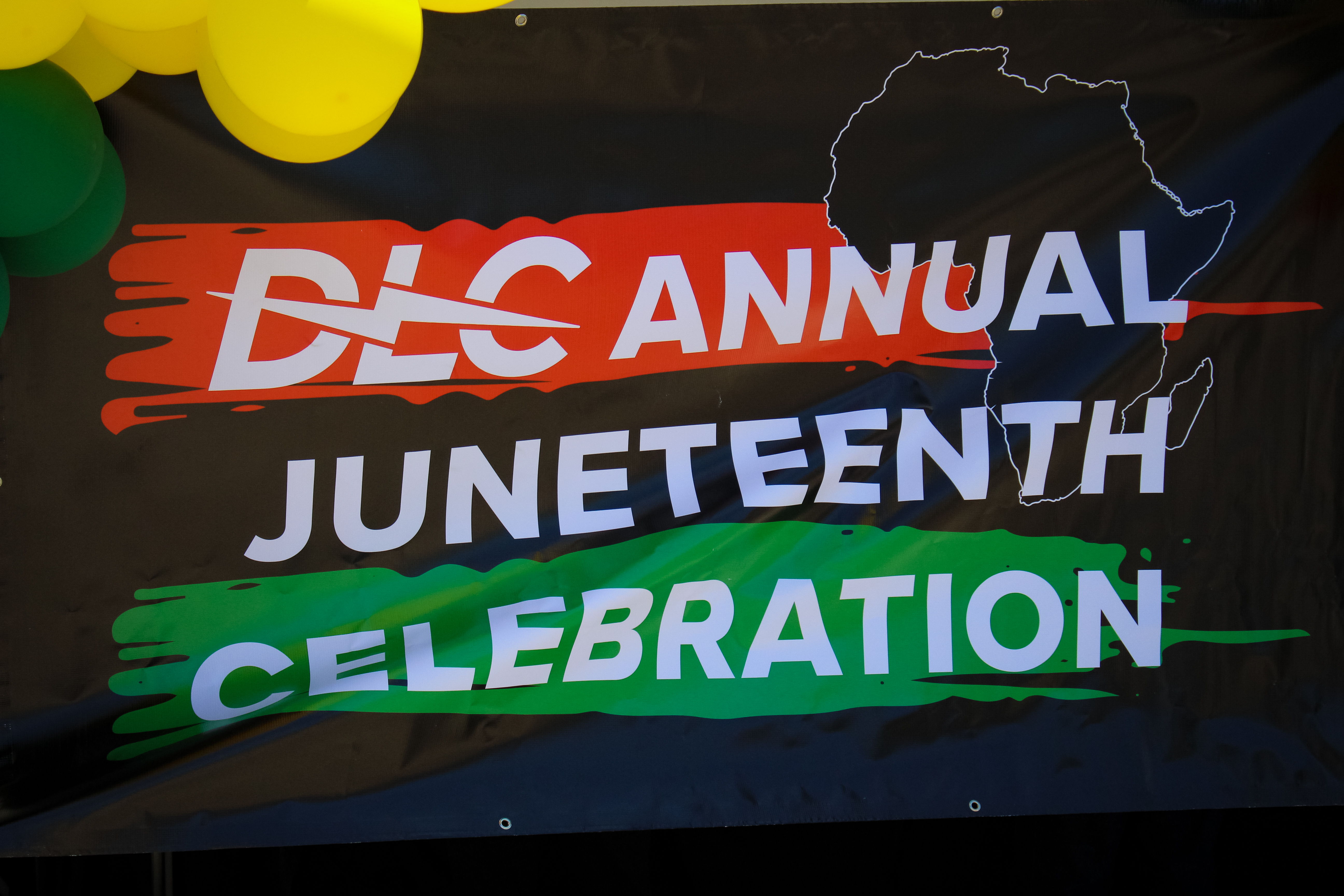 June 22, 2022
Employees at Duquesne Light Company (DLC) had no shortage of events to participate in over the Juneteenth weekend.
The festivities for DLC's second annual recognition of Juneteenth started Friday with around 20 employees volunteering with local nonprofit Grounded Strategies for a beautification project at several lots in Pittsburgh's Hill District neighborhood. The Hill District is a predominately Black neighborhood steps away from Downtown.
Volunteers cleared lots by mowing, whacking weeds and planting grass at Junilla Street and Bedford Avenue. Then, they planted flowers and cleared the areas at the corners of Hollace Street and Webster Avenue.
DLC also presented Grounded with a $4,000 check and two electric leaf blowers to assist in their ongoing projects.
DLC was also one of the corporate sponsors of Pittsburgh's 2022 Juneteenth "Freedom Day" celebration, which featured a Saturday morning parade through Downtown Pittsburgh and a focus on voting rights for Black Americans. Pittsburgh's Freedom Day celebration is dubbed by some as the largest Juneteenth celebration in Pennsylvania.
Employees from DLC tabled at the event, sharing information about employment opportunities and customer assistance programs.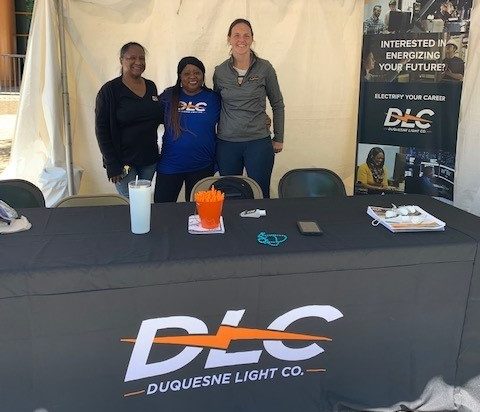 After the parade, DLC held its second annual Juneteenth celebration at a service center on the North Side. Some employees brought their families, where they enjoyed food, music, dancing, spoken word, and an engaging historical lecture from Dr. Kimberly Ellis, who has been featured on the History Channel in documentaries about the African American journey.
Meanwhile, just down the river on the North Shore, DLC teamed up with the Pittsburgh Pirates and 1Hood Media to celebrate local Black artists by weaving them into fans' major league baseball game experience as the home team battled the San Francisco Giants.
The group created an enhancement to the Urban Garden at PNC Park (powered by DLC).
Marquita Sams was selected to have her art displayed on the planters throughout the garden.
Mayor Ed Gainey, Pittsburgh's first Black person elected to the position, threw out the first pitch of the game.
The Pirates lost to the Giants 7 - 5.