A Message from Duquesne Light Company's Chief Customer Officer
Kristy Stone details tools and programs to help save on electric bills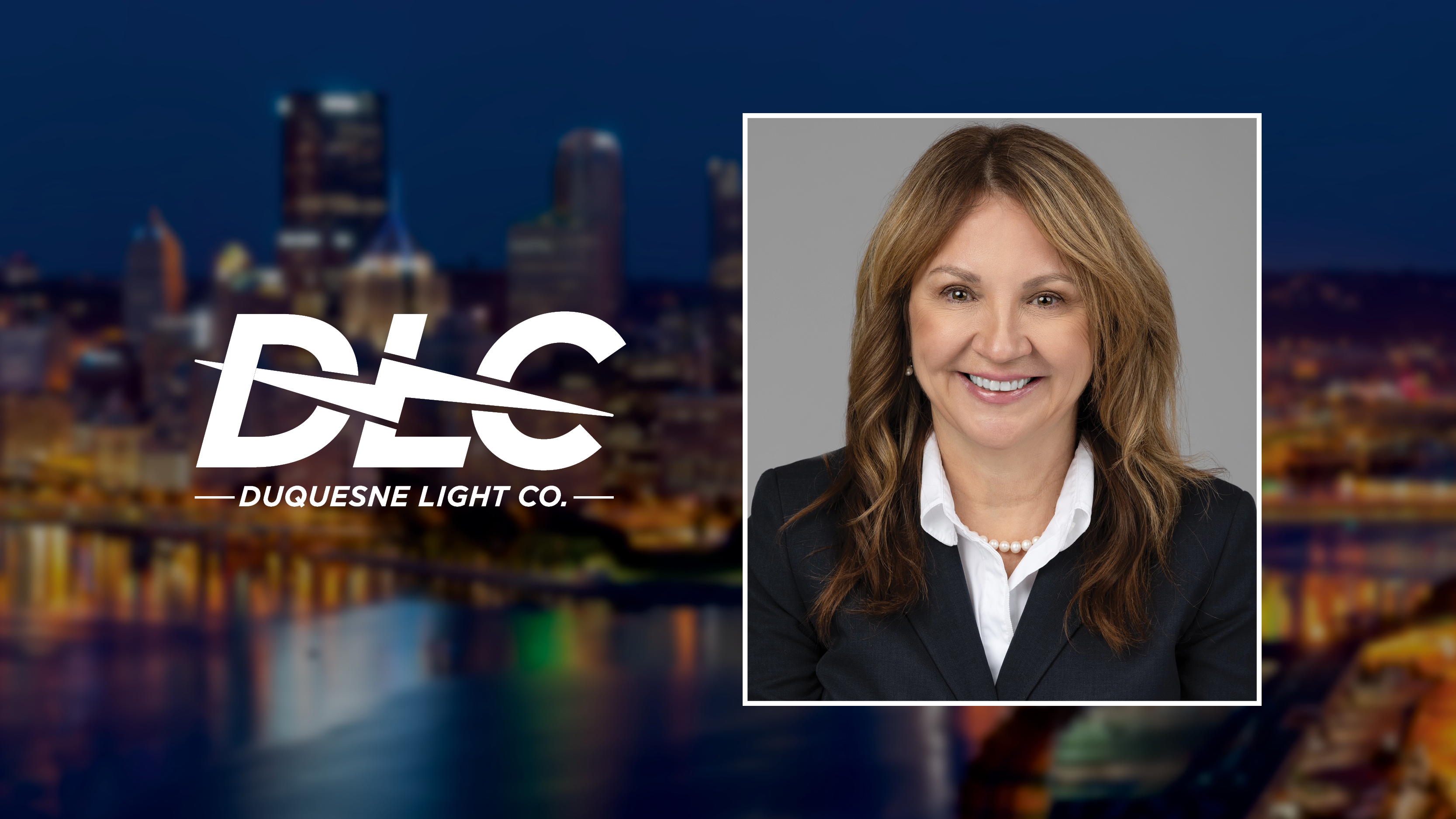 June 8, 2023
Dear Valued Customer,
Duquesne Light Company (DLC) is built on the belief that nothing stands in the way of us safely getting the job done. We're honored to be a vital part of Pittsburgh's rich history, and we take pride in powering our region. DLC is also committed to help the Pittsburgh area transition to a clean energy future that benefits our customers, economy and community in a greener, healthier and more equitable way.
I'm reaching out to you to introduce myself as DLC's new Chief Customer Officer. Like you, I'm a customer, and I'm proud to call the Steel City my new home.
Over the past few years, we've seen our economy struggle with rising costs of food, fuel and housing. Like many of the goods and services you use daily, your utility bills have also risen. Inflation, along with higher fuel prices used to generate electricity, has increased the supply and Price to Compare (PTC) portions of your electric bill.
DLC delivers your energy supply; we do not generate it. We bill you for the cost to transport safe and reliable electricity to your home or business. The image below shows how this applies to your bill.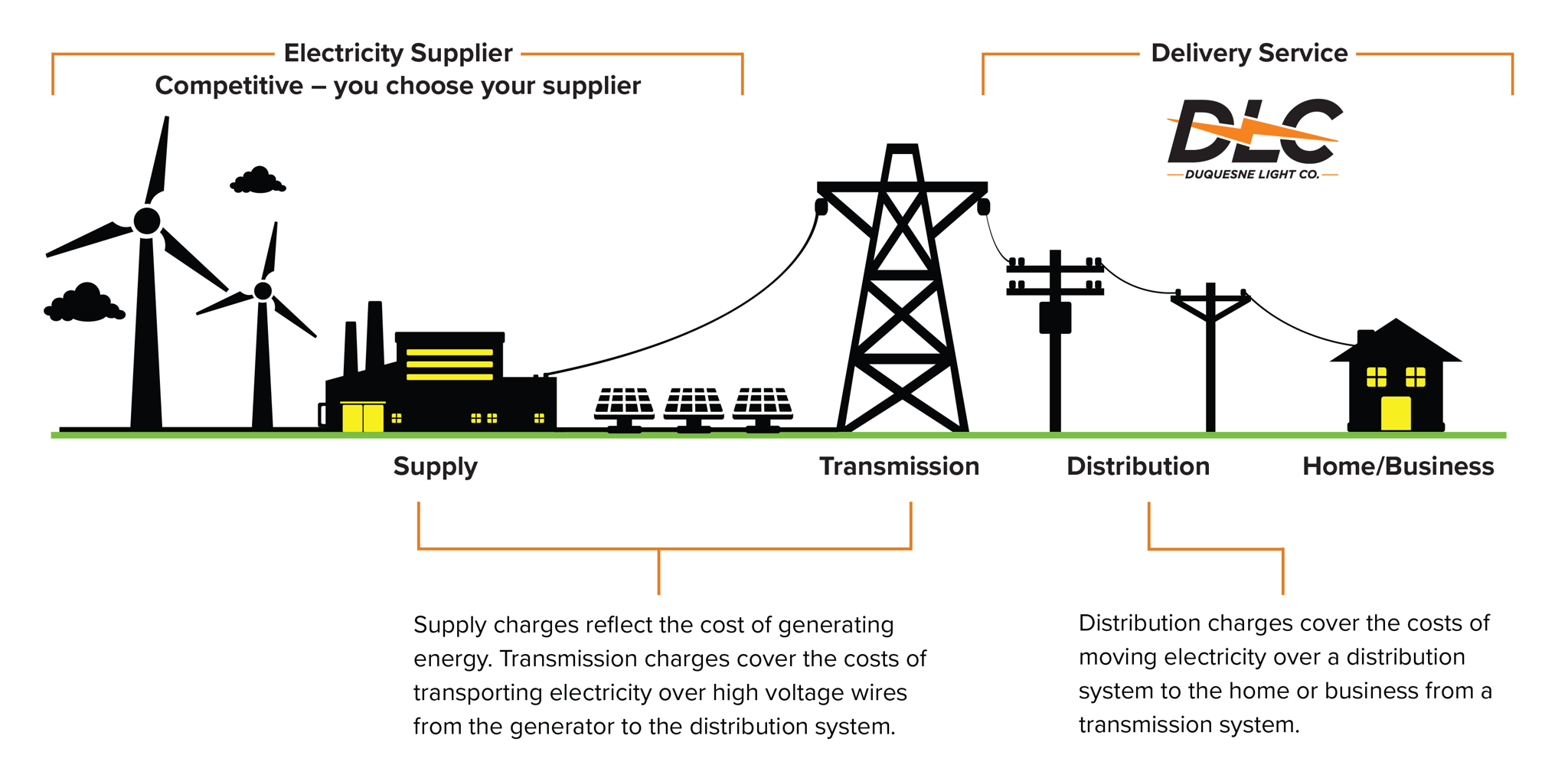 I know times are tough right now, and I want you to know that DLC is here to help you manage your electric costs. To help offset increased energy prices, these tools can help you save:
My Electric Use gives you access to your daily and annual consumption, average temperature and your estimated costs. With this information, you can make small changes to your home or business leading to big savings on your monthly bills.
The Home Energy Center offers energy saving tips to reduce the amount of electricity you use, appliance and lighting calculators, an online energy audit, rebates on energy efficient products and more.
In Pennsylvania, you can choose the electric generation supplier (supplier) that generates your home or business' electricity. Customer choice can offer potential savings opportunities. To learn more, visit DuquesneLight.com/choice.
There are also programs that can help you control your monthly bill:
DLC's online payment arrangement application is designed to spread eligible unpaid account balances across manageable monthly installments along with your monthly charges.
Budget billing helps eliminate month-to-month usage fluctuations by evenly spreading your electricity expenses across the year, giving you a more predictable monthly bill. ​
Income-eligible residential households may qualify for grants and programs such as the Dollar Energy Fund and the Customer Assistance Program (CAP). ​
I encourage you to visit DuquesneLight.com/HeretoHelp for more information about these programs and services. Our website and DLC Mobile app are available to you 24/7. ​
While these are trying financial times, know we are here to help. Like the grid itself, we are connected. By the work we do, the community we do it in and the people we do it alongside, we are connected. I look forward to meeting you, my new Pittsburgh neighbor, and hearing your ideas about how DLC can best serve you. ​