Duquesne Light Company Urges Public to Refrain from Balloon, Lantern Releases
Airborne objects accounted for outages to 12,200 customers in 2021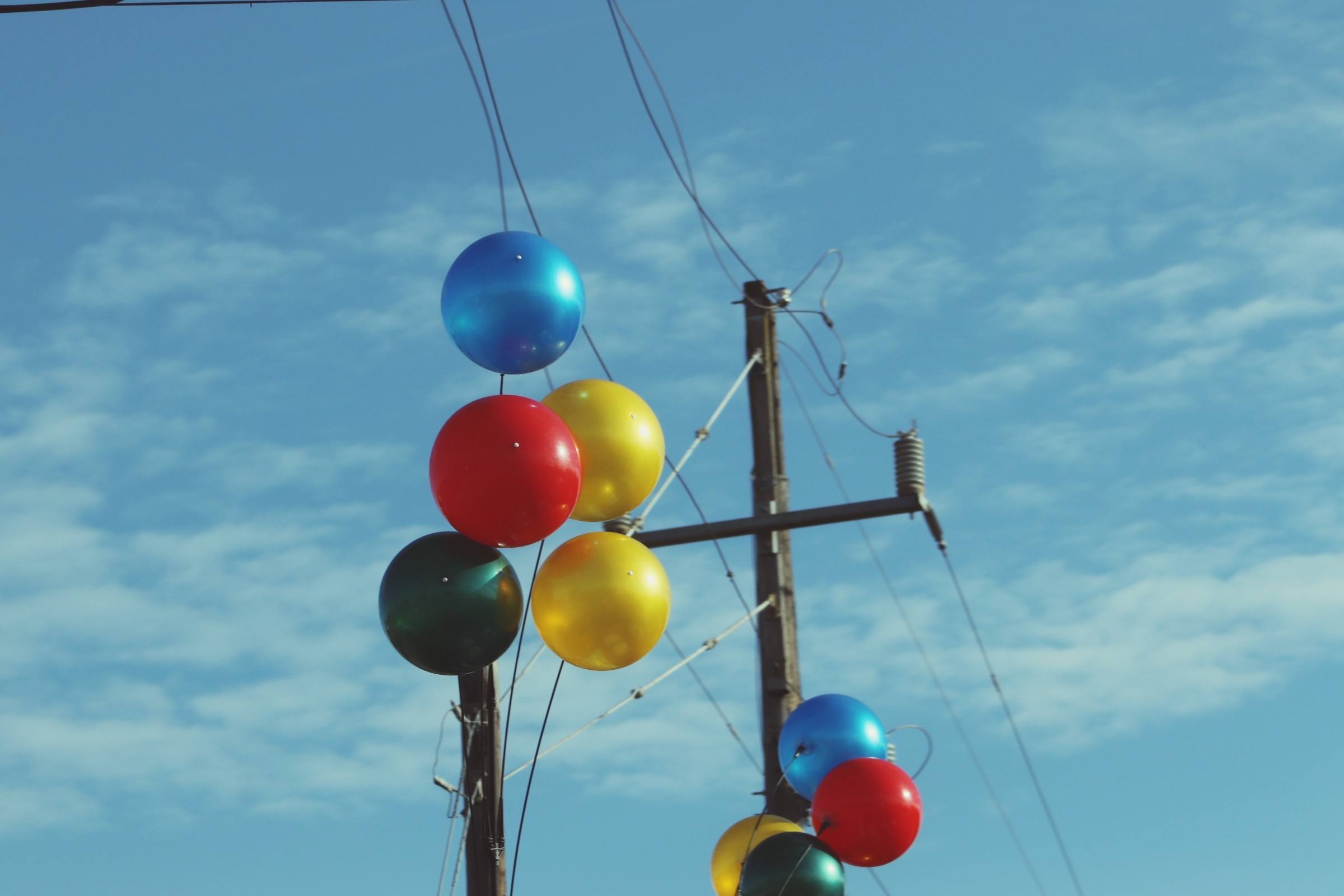 August 31, 2022
Duquesne Light Company (DLC) is strongly advising its customers and the public to refrain from balloon and lantern releases due to their ability to pose a public safety risk and cause power outages.
People who release balloons and other airborne objects no longer have control over them once they float away. Wind can catch these items and blow them into power lines.
These events are known to impact the reliability of the power system when drifting objects encounter electrical infrastructure. Mylar balloons and some lanterns are more concerning because they are made of foil (or have metallic components) and can cause outages upon contact with power lines.
The foil coating acts as a conductor for electricity, and the balloons can short transformers or melt wires when they touch high-voltage lines.
When this occurs, DLC must work quickly to restore power in the area.
"To ensure public safety, crews must deenergize these lines to clear the debris," said Chad Hirsh, manager of operation center reliability engineering at DLC. "This requires DLC to take resources away from other critical work to address the issue in a timely and safe manner."
In 2020, DLC reported 17 incidents where balloons (or similar objects) interfered with electric infrastructure and caused outages to around 12,500 customers in Allegheny and Beaver counties. This accounted for approximately 1,850 outage minutes.
Twenty-five incidents were reported in 2021. This impacted nearly 12,200 customers, accounting for roughly 1,700 outage minutes. Thus far in 2022, 16 incidents were reported which have impacted approximately 12,600 customers and 1,700 outage minutes.
"While balloons, lanterns, kites, etcetera can bring added joy to a celebration, it's important to use them safely and responsibly," Hirsh said. "It's recommended not to release them into the environment."
Safety experts suggest that people who are planning to use balloons should keep them inside and use a weight to tie them down. When finished, they should puncture the balloons and throw them into a trash bin.
Under no circumstances should anyone aside from a trained electric utility worker attempt to retrieve tangled objects from power lines or other electrical equipment. Call Duquesne Light Company at 412-393-7000 to report an issue.