Duquesne Light Company to Upgrade Infrastructure, Improve Service Reliability in Uptown and Downtown Pittsburgh
Will replace 2.5 miles of electric duct bank and 86,000 feet of cable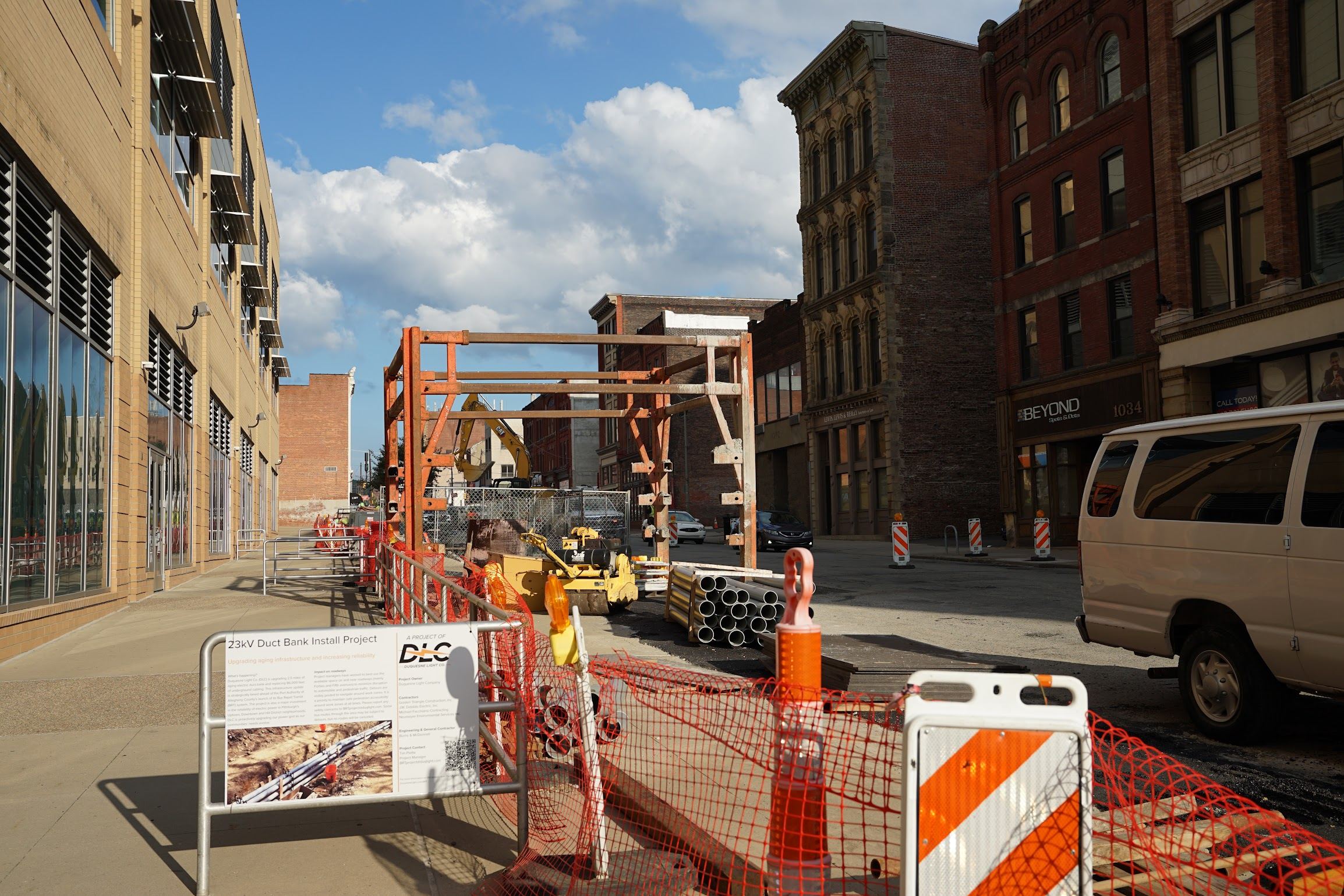 June 30, 2021
PITTSBURGH — To continue offering safe and reliable service to Pittsburgh's Uptown and Downtown neighborhoods, Duquesne Light Company (DLC) has begun work to expand underground duct banks along Forbes Avenue and Fifth Avenue. This major community investment will enable DLC to continue meeting the electric needs of its Uptown and Downtown customers, including those in the Hill District. The project is being done in tandem with other utilities' efforts ahead of the Port Authority's Bus Rapid Transit initiative, which will create exclusive bus lanes between Downtown and the city's eastern neighborhoods. ​
"Many of the pipes, manholes and cables that DLC uses to power Uptown and Downtown are several decades old and require extensive repairs," said Tim Piette, project manager at DLC. "This project will help us make our equipment more durable and capable of meeting our customers' energy needs."
Construction on the project began earlier this month and is expected to be complete by the summer of 2023. During that time, DLC will replace 2.5 miles of electric duct bank, 86,000 feet of cable and more than 50 poles. The company will also upgrade more than 30 electrical circuits and replace existing manholes.
"This project will create additional capacity that will be helpful as our region moves toward more sustainable and advanced technologies, including electric vehicles and solar panels," added John Hilderbrand II, DLC's acting chief operating officer. "DLC is committed to becoming a 'utility of the future,' so we're enthusiastic to play a role in the growth and development of local communities through this foundational project, positioning the area for the future by providing more electric capacity and resiliency."
Public Impact
Most of DLC's work during this project will not require proactive power outages. However, some outages may be necessary at times to ensure worker safety and energize new cables. These outages are expected to last fewer than 12 hours, and customers will be notified beforehand through letters, phone calls, door hangers and other means. Outages may occur during the day or night, depending on traffic restrictions.
Construction will take place on Fifth Avenue and Forbes Avenue between Grant Street and the Birmingham Bridge for the duration of the project. During work hours, traffic will be restricted to one lane through most of the active work sites. Hours are being set to reduce impacts to rush-hour traffic and city events.
Throughout the summer, Fifth Avenue will be closed to east–west vehicular traffic between Sixth Avenue and Grant Street. North–south traffic through the intersections along Fifth Avenue and Forbes Avenue will be detoured to the next available street during active work hours. More information about the project can be found at DuquesneLight.com/BRT.