Duquesne Light Company Testing New Technology to Increase Efficiency and Service Reliability
Starting Oct. 11, will use aerial drone technology to inspect poles and other equipment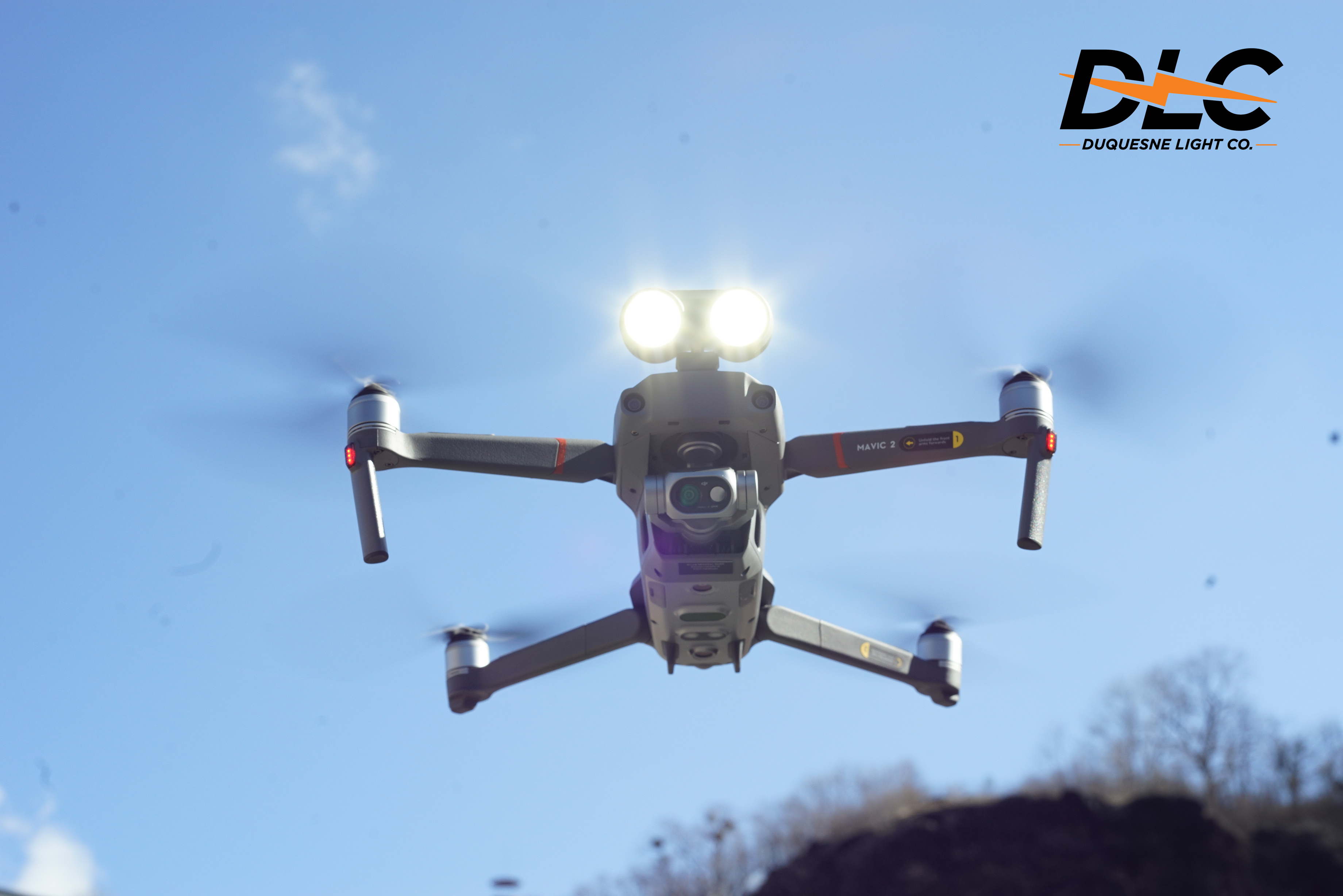 October 7, 2021
PITTSBURGH— Duquesne Light Company (DLC) is launching a pilot program to test new technology that can help prioritize equipment maintenance and better identify issues that cause power outages. The company is partnering with several vendors to use aerial drones to inspect poles, wires and other DLC-owned equipment. The program launches on Monday, Oct. 11, and will concentrate on portions of Ross Township, Shaler Township and Summer Hill, including near a section of McKnight Road.
Teams deploying the technology are expected to be in a given area for no more than several hours at a time. They will not take images of private property or residents outside of public domain. Also, under no circumstance will DLC or contracted representatives need access to private residences or buildings while conducting inspections.
"We're looking forward to launching this pilot program and finding opportunities to provide even more efficient and reliable service to our customers," said Dave Johnson, DLC's chief customer officer. "We will ensure that this work is done safely, courteously and as quickly as possible with minimal interruption to daily routine."
In addition to drone technology, some ground crews will be equipped with "hot sticks" — long poles with cameras mounted at the end — to further inspect DLC equipment.
The pilot program is expected to end by Friday, Nov. 19. No power disruptions are expected throughout the project.
Customers can learn more by visiting DuquesneLight.com/reliability or calling 412-393-7100.