Duquesne Light Company Returns as Title Sponsor for 39th Annual Pittsburgh Home & Garden Show March 6-15
Company lights up 'Electric Lane' with focus on Energy Efficiency and Electric Vehicle Investment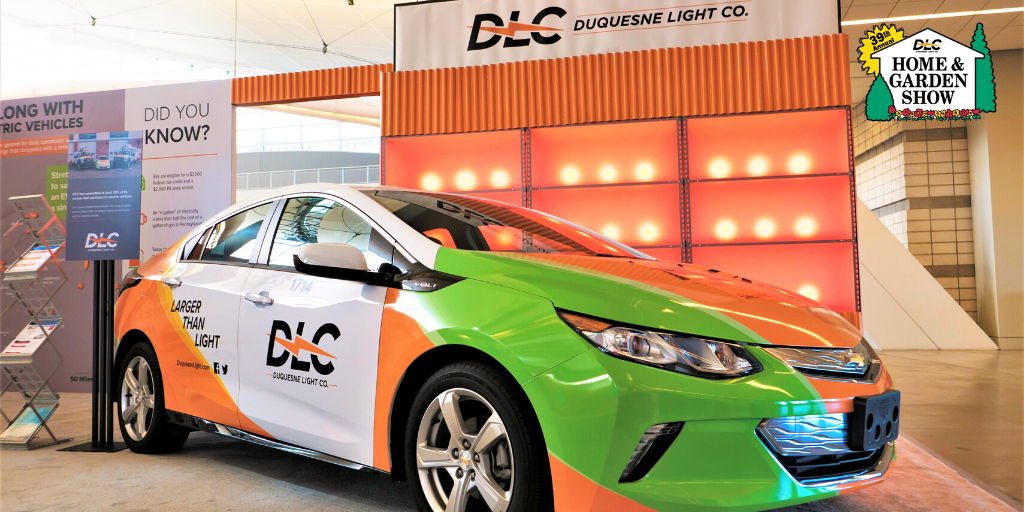 PITTSBURGH – Duquesne Light Company (DLC) is powering up "Electric Lane" again for the 39th Annual Duquesne Light Pittsburgh Home & Garden Show, where it will share energy efficiency resources with customers and demonstrate its investment in electric vehicle education and infrastructure throughout the Pittsburgh region.
"We're looking forward to our 22nd year of connecting with customers at the Pittsburgh Home & Garden Show," said Jessica Rock, Vice President of Communications and Corporate Citizenship. "Our employees will be onsite each day of the show to engage with customers and empower them with the resources needed to increase energy efficiency in their homes and learn more about how electricity is fueling a new era of mobility in Pittsburgh."
As the title sponsor, DLC is inviting attendees to visit "Electric Lane" where they can expect to find interactive games, electric vehicle resources and plenty of free giveaways, including the opportunity to win a smart thermostat.
Electric Vehicle Education
As part of Duquesne Light's efforts to empower customers to experience the benefits of driving electric, DLC's new "Electric Garage" showcases the convenience of charging up an electric vehicle (EV) at home. Attendees will choose the EV that belongs in their garage by browsing DLC's digital EV Guide. The all-electric 2020 Nissan LEAF will be on display, courtesy of DLC partner #1 Cochran. Additionally, Duquesne Light and #1 Cochran will soon announce the relaunch of their instant rebate of up to $2,000 on the purchase or lease of a plug-in hybrid or all-electric vehicle beginning on Feb. 28, 2020.
Energy Efficiency Tools
DLC also is educating show attendees on simple ways to improve energy efficiency at home through energy-themed video games and a Home Energy Center display wall. Those interested in exploring the video games can choose between "Energy Hunter," where they "whack" the phantom energy devices commonly found in the home, and "Test Your Energy IQ," where attendees are challenged to choose which home products are using the most energy.
Additionally, guests will learn more about DLC's Home Energy Center tools and offerings such as the energy-efficient product marketplace, appliance recycling program and online electric use monitoring system, all of which empower customers to make small changes to help them save on their monthly energy bills.
Customers can save $3 on their weekday admission to the Pittsburgh Home and Garden Show by presenting a printed coupon found here: https://www.pghhome.com/