Duquesne Light Company Returns as Title Sponsor for 38th Annual Pittsburgh Home & Garden Show March 1-10
Company spotlights "Here for You" customer commitment with focus on energy efficiency tools and electric vehicle initiatives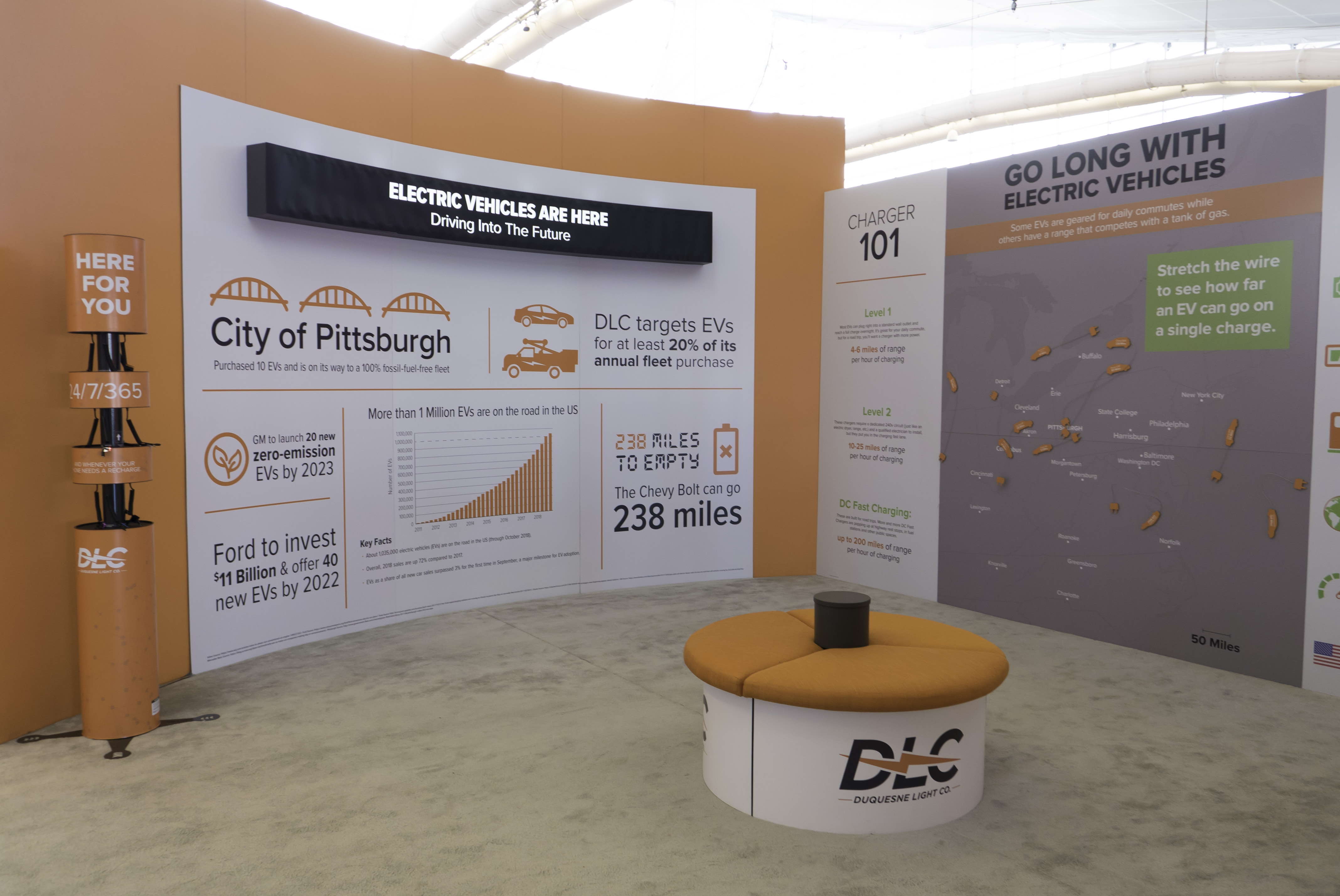 PITTSBURGH – Duquesne Light Company (DLC) is re-energizing its "Electric Lane" space for the 38th Annual Duquesne Light Pittsburgh Home & Garden Show to reflect its customer commitment through energy efficiency tools and electric vehicle (EV) education and investment, all of which bring the company's recently-launched "Here For You" campaign to life.
"We always look forward to this annual event as a way to connect with our customers and share information in new ways," said Jessica Rock, Vice President of Communications and Corporate Citizenship. "This year we are excited to share the many tools we offer that bring convenience to our customers' lives and empower them to become smarter about their energy usage."
As the title sponsor of the Pittsburgh Home & Garden Show, DLC is inviting attendees to visit "Electric Lane" where they can expect exciting new features, interactive games and plenty of free giveaways, including the opportunity to win a smart thermostat.
Energy Efficiency Tools
This year, DLC is educating show attendees on simple ways to improve energy efficiency in the home through energy-themed video games and a Home Energy Center display wall. Those interested in diving into the video games, can choose between "Energy Hunter," where ​ attendees can "whack" the phantom energy devices commonly found in the home, or "Test Your Energy IQ," where attendees are challenged to choose which products are using up the most energy in the home.
Additionally, guests are given the opportunity to learn more about DLC's Home Energy Center tools and offerings such as the energy-efficient product marketplace, appliance recycling program and online electric use monitoring system, all of which empower customers to make small changes that will help them save on their monthly energy bills.
Electric Vehicle Education
As part of its ongoing EV strategy, DLC is highlighting electric vehicle education through an interactive EV distance map and "Driving Into the Future" infographic wall that keeps attendees up-to-date on the latest EV advancements on both the local and national level. The EV area also showcases one of DLC's branded electric compact passenger vehicles.
DLC's customer commitment follows the announcement of the company's recent industry recognition. In December, DLC was awarded by J.D. Power with the "Highest Customer Satisfaction With Business Electric Service in the East" among Midsize Utilities for the second year in a row for its ability to embrace customer feedback and deliver on the products, services and tools that the customer truly wants and needs.
To learn more about Duquesne Light's involvement at the Home & Garden Show and how to receive exclusive $3 tickets, visit: www.duquesnelight.com.