Duquesne Light Company Restores Power to Approximately 3,600 Customers Following Winter Storm
About 8,400 remain without service across Allegheny and Beaver counties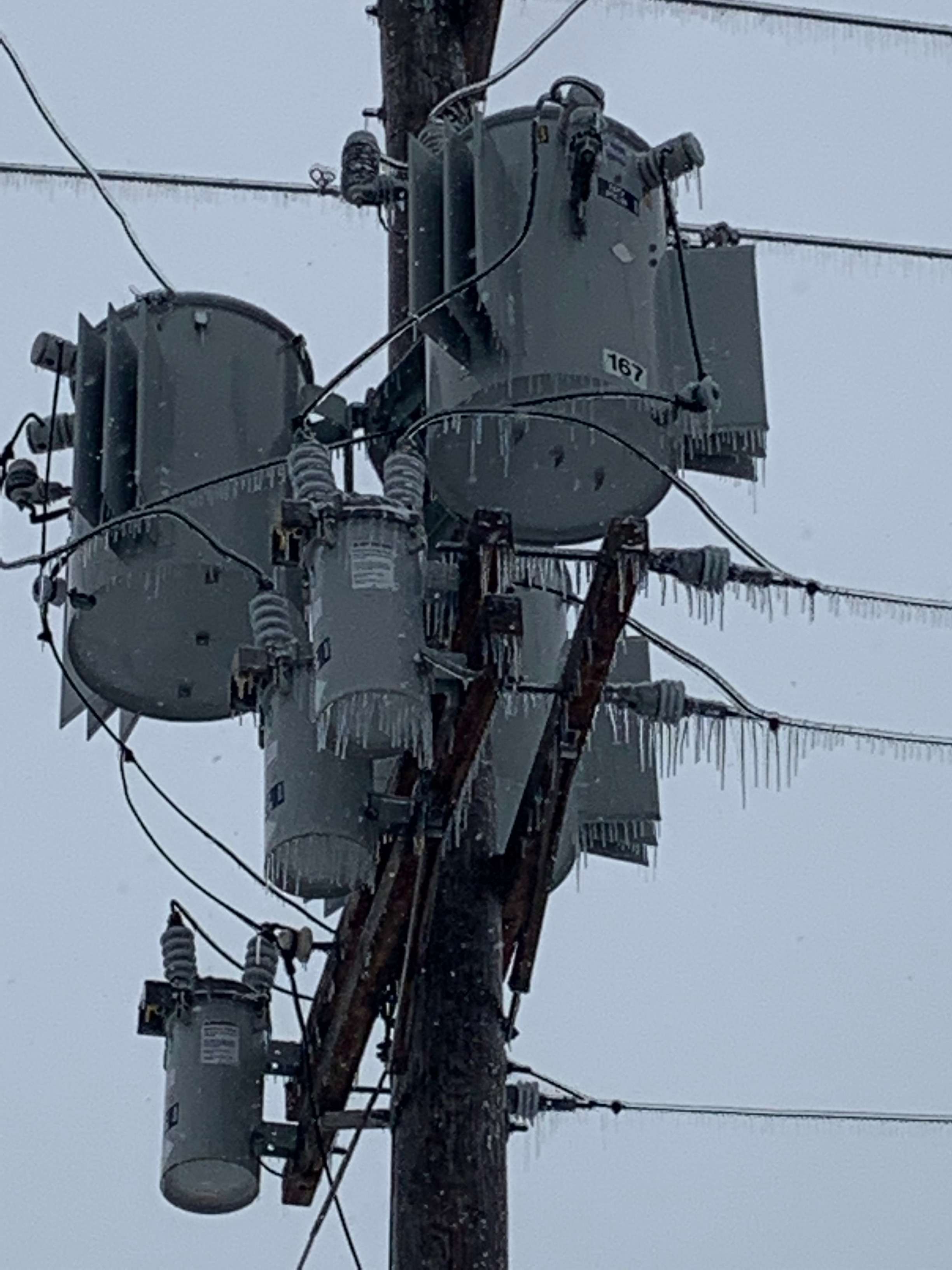 February 4, 2022
PITTSBURGH — Duquesne Light Company (DLC) has restored power to roughly 3,600 customers following the ongoing winter storm that has brought snow and icy conditions to the Pittsburgh region since yesterday afternoon. More than 12,000 customers were without service at the peak of the event, with most outages resulting from trees falling on power lines.
There currently are about 8,400 customers remaining without power across DLC's service territory, particularly in Center Township, Findlay Township, Hookstown, Midland, Cooks Ferry and Hanover where heavy ice damage occurred.
Crews will continue to work around the clock, and power is expected to be fully restored by 1 p.m. tomorrow, Saturday, Feb. 5. However, given the slow-moving nature of the storm and the potential for further hazardous conditions, DLC will re-evaluate customers' estimated restoration times as needed. DLC remains committed to putting the safety of its crews and the public first. Trees with snow and ice accumulation may continue to fall on power lines and produce more outages.
Crews work to restore power in Beaver County following ice and snow on Feb. 4, 2022.
As the weather system lingers in the region, DLC reminds customers to:
Call 9-1-1 for any medical issues that could be impacted by an outage.
Always avoid downed power lines and give ample space to lineworkers.
Review DLC's Storm Plan on what to do before, during and after an outage.
Take extra precaution when traveling. In these conditions, drivers should always maintain additional distance between vehicles.
In the event of an outage, the quickest way to report it is through DuquesneLight.com or the free DLC mobile app. Those without internet access can call 412-393-7000.
DLC will revise its online outage map throughout this event. Because the map requires some time to update, not every outage may immediately appear in real time.