Duquesne Light Company Receives 'StormReady' Recognition from National Weather Service
DLC became the second electric utility in the United States to earn this distinction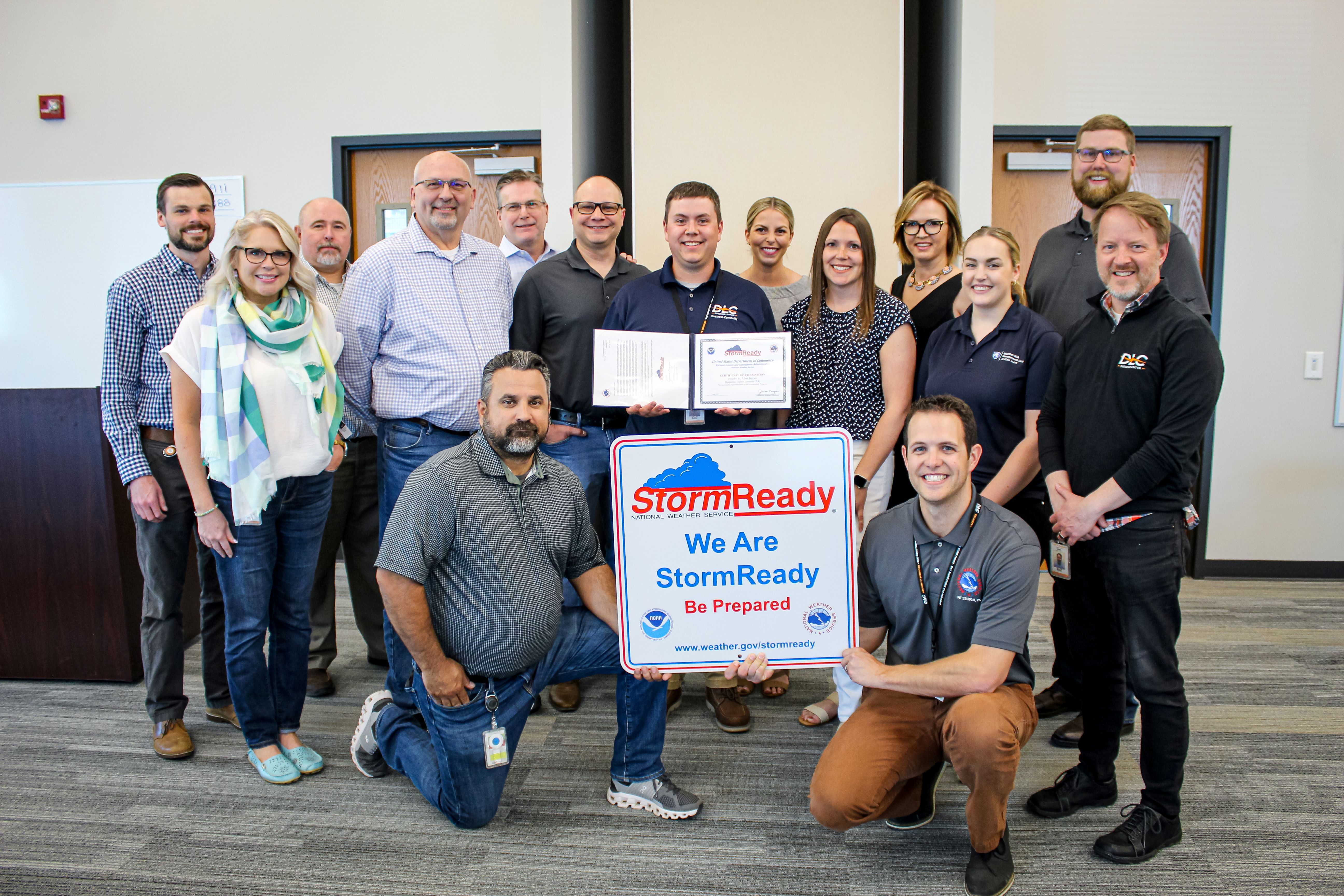 June 13, 2023
Duquesne Light Company (DLC) was recently named a StormReady institution by the National Weather Service (NWS).
This honor highlights DLC as an industry leader in best practices when planning for and responding to severe weather and water events. Thus, DLC is one of two electric utility companies in the United States to receive the distinction, joining California's San Diego Gas and Electric Co.
The StormReady program evaluates an organization's commitment to navigating such occurrences. It considers efforts to improve preparedness, response, recovery, and mitigation efforts, as well as proactive approaches for implementing hazardous weather/water alerts and overall plan development for responses to those events.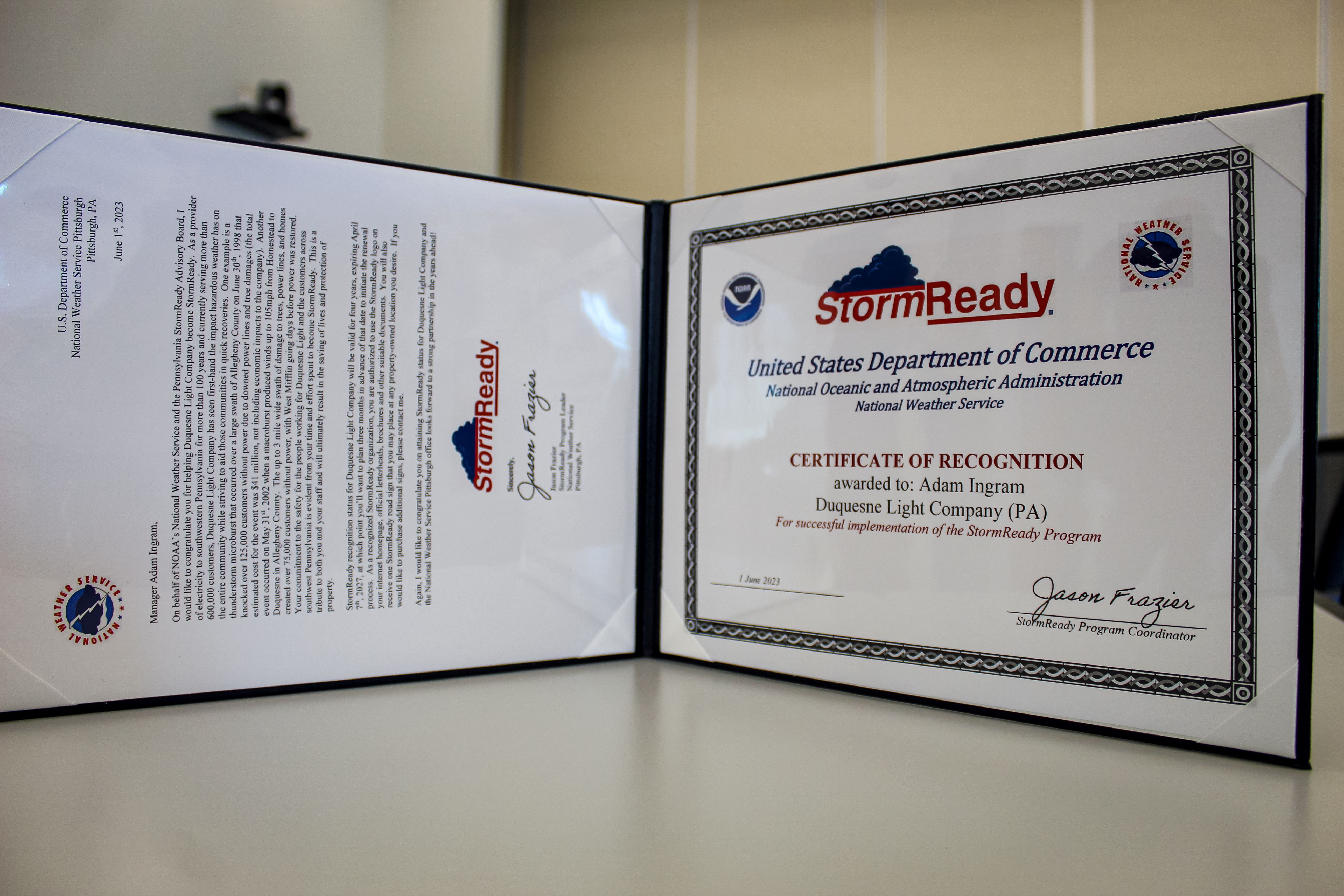 DLC's efforts to achieve StormReady status "epitomizes" the electric utility's desire to be prepared for extreme weather, said Jason Frazier, a meteorologist who is also NWS Pittsburgh StormReady program manager.
"(This achievement) symbolizes the need for community-wide efforts to improve communication and safety skills needed before, during and after hazardous weather events to save lives and property," Frazier said.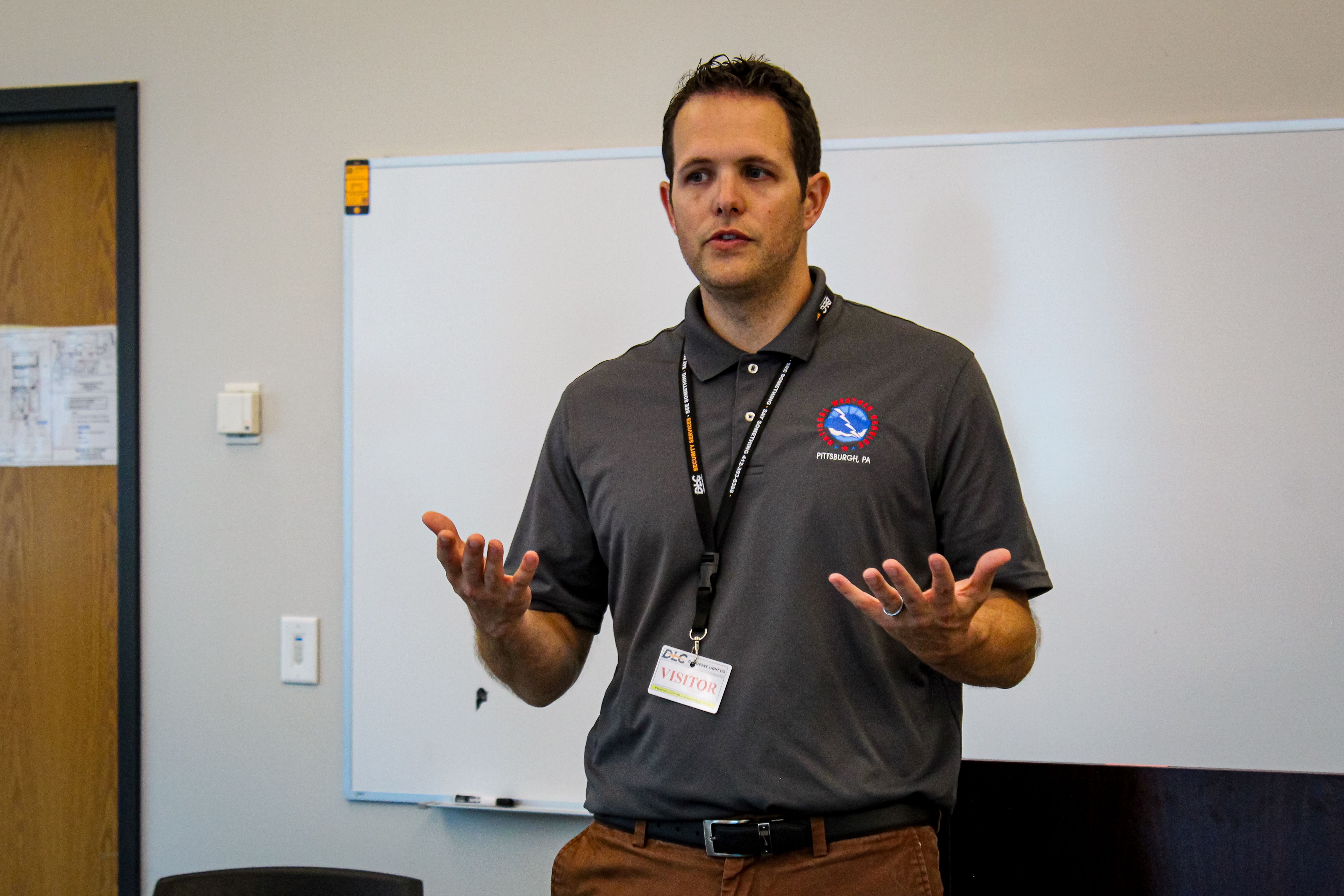 Safety is the No. 1 priority in DLC's commitment to serve more than 600,000 customers in southwestern Pennsylvania, including the city of Pittsburgh. These efforts include emergency management practices and storm response.
"We're privileged to have the efforts of our entire team at Duquesne Light Company recognized by the National Weather Service," said Adam Ingram, DLC's manager of business continuity. "We are steadfast in prioritizing weather preparedness in light of the western Pennsylvania region's susceptibility to year-round severe weather. With the escalating vulnerability to extreme weather patterns resulting from climate change, DLC has proactively implemented measures to ensure the safety and well-being of our staff, customers and the public."
Around 200 other commercial sites have received this distinction, including manufacturing plants, hospitals, airports and farms. Other organizations recognized across the nation include municipalities, universities, military installations and tribal nations.
The Allegheny County Department of Emergency Services has maintained its StormReady designation since 2000, when the program started in Pennsylvania, according to the department's chief, Matt Brown. He said DLC's StormReady designation is "extremely helpful" since electrical impacts from weather events increase hazards and the potential for incidents.
"Duquesne Light's ability to achieve a state of readiness and planning similar to the county emergency management agency will help both agencies support one another before, during and after weather events," Brown said.