Duquesne Light Company Receives Award for Newly Constructed Substation
DLC and firm Burns & McDonnell recognized for outstanding engineering construction in the mid-Atlantic region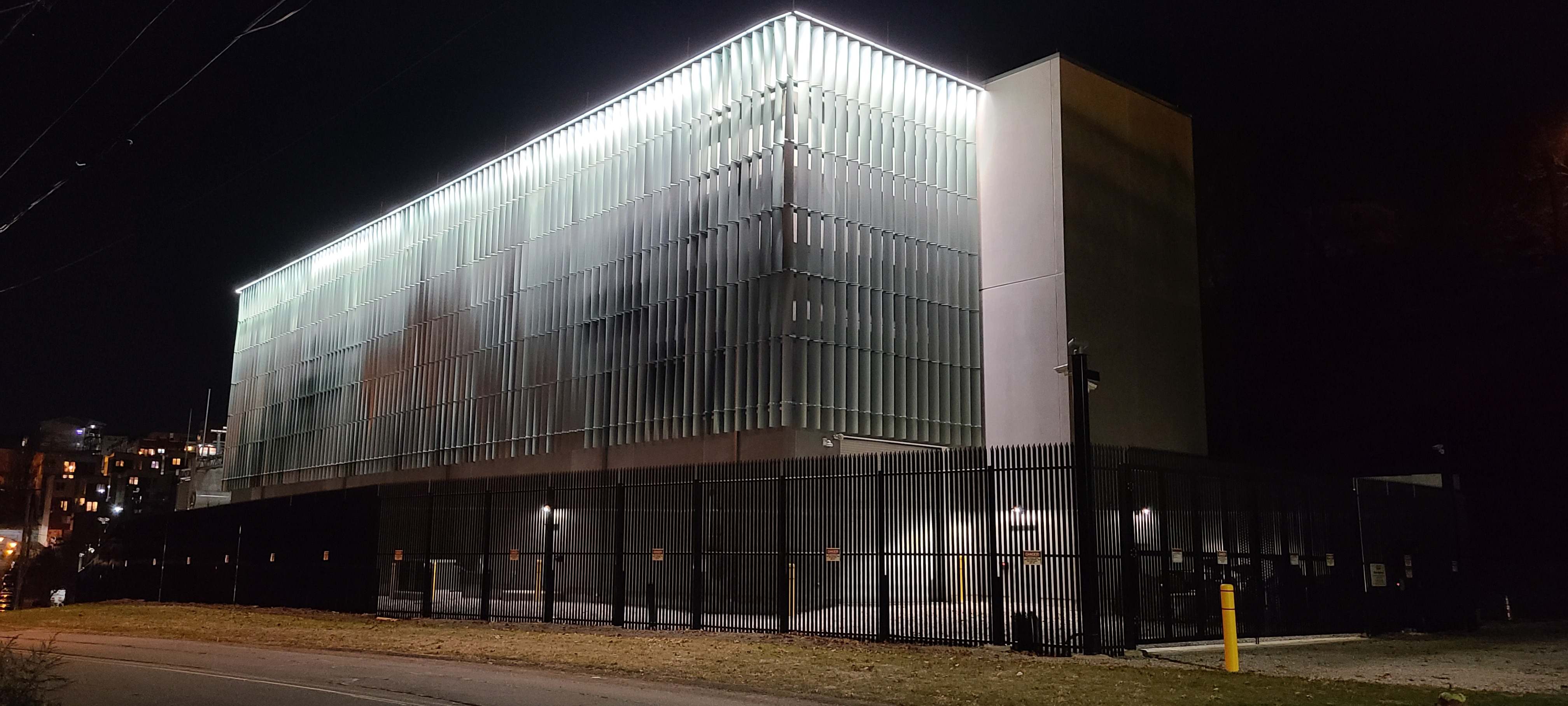 October 26, 2022
Duquesne Light Company (DLC) and Burns & McDonnell (B&McD) won a regional award from a popular construction industry publication Tuesday.
At a ceremony in Baltimore, Md., Engineering News-Record honored the teamwork between the electric utility and engineering, procurement, construction and commissioning (EPCC) firm by presenting them with Project of the Year in the "MidAtlantic Best Project" category for the completion of a substation in Pittsburgh.
Construction for the facility, named Riazzi Substation after former DLC CEO Rich Riazzi, took around two years to complete.
Riazzi Substation increases resiliency and reliability for customers in Pittsburgh's growing Oakland neighborhood and surrounding area. It transforms transmission voltage to distribution levels for thousands of residential customers and large organizations, including several hospitals, the University of Pittsburgh and Carnegie Mellon University.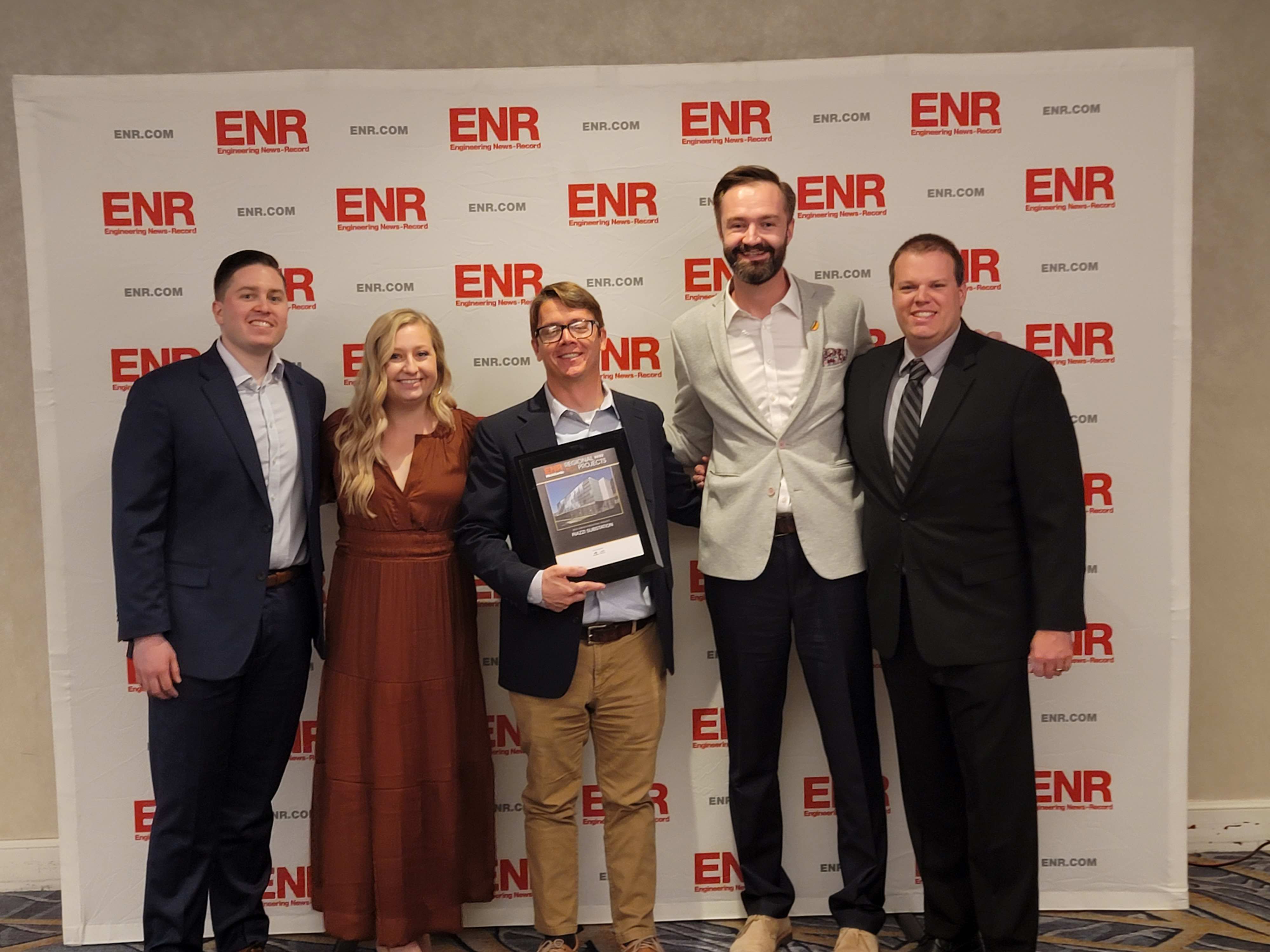 The building sports pale aqua blue "fins" on the exterior walls as part of the "design with motion" concept. This idea is based off the illusion of movement as motorists pass by the facility. The design is one of four that local architect firm Perfido Wagstaff + Goettel (PWWG) developed. Residents within the Oakland/Panther Hollow area chose this style to be featured in their neighborhood.
Riazzi Substation is remotely monitored and mostly remotely operated — meaning, more often than not, there are no DLC employees working at the facility. Employees go inside to perform maintenance, troubleshoot issues or correct them, but it's not a common occurrence.
In erecting this structure, this all-important project furthers DLC's vision of fostering a clean energy future for all in the Pittsburgh region.