Duquesne Light Company Powering Community Growth and Impact
38 local grassroots nonprofits focused on environmental justice, education and social equity receiving funds through company's microgrant program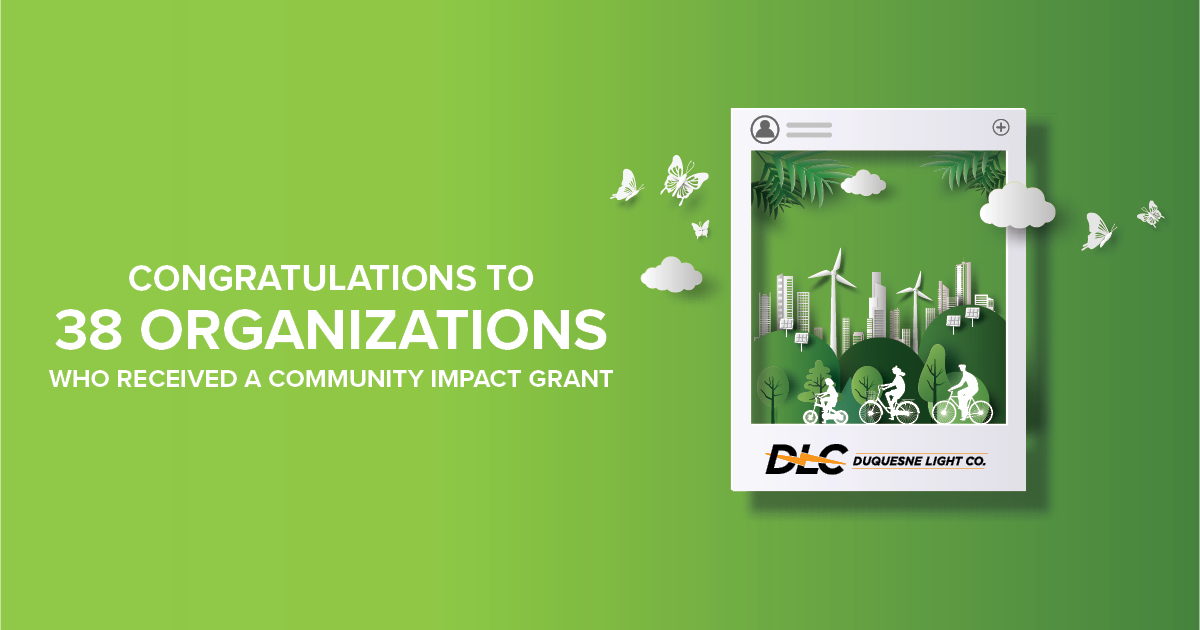 October 12, 2023
PITTSBURGH— Duquesne Light Company (DLC) is continuing its tradition of giving back to the community by awarding 38 local nonprofit organizations with microgrants through its Community Impact Grants (CIG) program — an annual initiative that recognizes and rewards diverse, grassroots nonprofit groups serving communities in Allegheny and Beaver counties. The awardees stood out for their compelling initiatives focused on environmental justice, education and social equity. This year's funding will benefit efforts such as community gardens; K-12 STEAM programs; climate resilience; and programs that support food access, refugee and housing assistance.
Since launching in April 2021, the CIG program has funded nearly 100 organizations with more than $600,000, with approximately 85% of the groups identifying as diverse led. In 2022, DLC leveraged the program to fund almost 40 unique projects, including educational programming and infrastructure updates at community gardens in Aliquippa, Ambridge, Allentown, Sheraden and Homewood, as well as a community art exhibit in Beaver County.
"DLC is always grateful to give back to the community through the CIG program and other charitable giving and volunteer initiatives, particularly those that help us build upon our environmental, social and governance strategy and drive our region's clean energy future," said Christine Waller, DLC's vice president of communications and corporate responsibility. "Every year, we receive many worthy submissions from organizations that are committed to making positive changes in our communities, and this year was no different. We're honored to support these nonprofits that play such a vital role in the health and wellbeing of our communities while also aligning with our clean energy vision."
This year's CIG recipients include:
To learn more about DLC's CIG program, visit DuquesneLight.com/CIG.