Duquesne Light Company Partners with Local Orgs to Expand Food Bank Footprint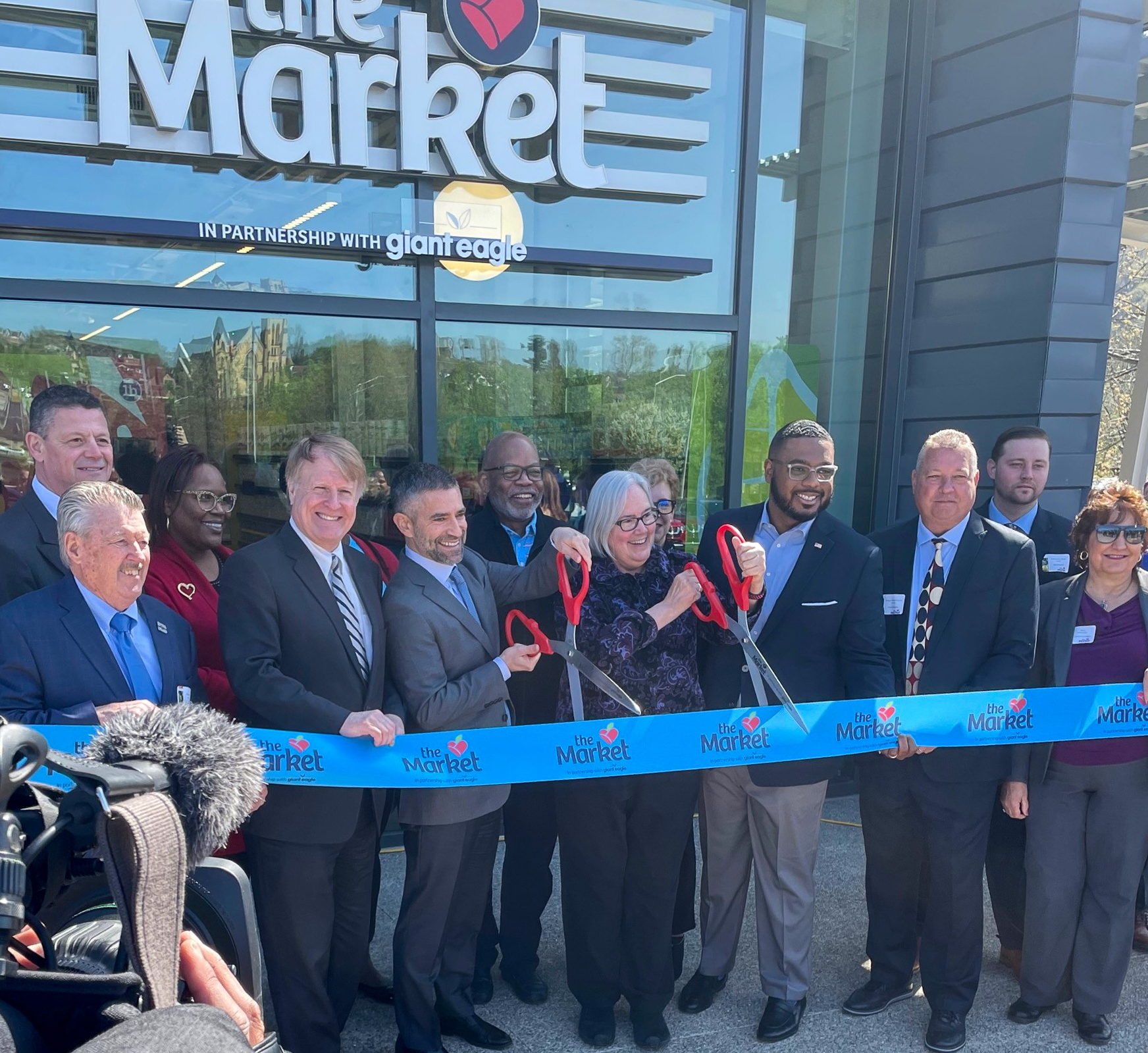 May 2, 2022
Representatives from Duquesne Light Company (DLC) met with other community stakeholders Friday morning for a ribbon cutting ceremony that marked the completion of renovations to the Greater Pittsburgh Community Food Bank — the region's leading nonprofit with a focus on food access.
The celebration starts the "grand opening" of "The Market" — an on-site food pantry sponsored by Pittsburgh-based Giant Eagle that's part of the Food Bank's Grow.Share.Thrive campaign — a cornerstone of the organization's ability to support community members who are experiencing food insecurity.
The Market creates a shopping experience free of charge for those people, and officials at the Food Bank said they aim to provide their services during these challenging times where customers can feel a sense of dignity in an atmosphere where "everyone is welcome."
Duquesne Light Holdings President and CEO Kevin Walker joined Food Bank President and CEO Lisa Scales; Giant Eagle's Diversity, Equity and Diversity Officer Jeremy Shapira; Allegheny County Executive Rich Fitzgerald; state Sens. Jim Brewster and Jay Costa, state Rep. Austin Davis and others to commemorate the occasion.
Adding to its more than 20-year partnership in assisting the Food Bank through volunteering (food deliveries and sorting/packing events), financial contributions and employee-run fundraisers, DLC is in the middle of a 3-year $250,000 donation for the upgrades to the facility. As a result, the Food Bank honored DLC by naming a key room in the facility, the "Market Introduction Room," after Duquesne Light.
The Introduction Room gives Food Bank employees the chance to offer resources beyond food to community members in need. Services include intake services, access to partner agencies and holistic resources like the Dollar Energy Fund and the Low-Income Housing Emergency Assistance Program (LIHEAP) which help residents pay utility bills.
"We wanted to meet people's immediate food need by closing the gap in meals," Scales said of the inception of turning the pantry into a space for access to more resources. "But we also wanted to help people stabilize their lives. It's so important to us that we're doing the work in a way that encourages people to come in and ask for help."
The reality is that when someone is facing food insecurity, their financial battle extends to other aspects of their lives.
"Yes, people come here to get food, but usually, they'll have cascading issues that they'll need to get help with from energy assistance through LIHEAP. Some of them have healthcare issues, and some need to be put in touch with job services," Walker said. "This Introduction Room is a holistic approach so people can discuss what their needs are. Bringing all those things together in a 'one-stop shop' is critical to ensure that everyone in our community can thrive."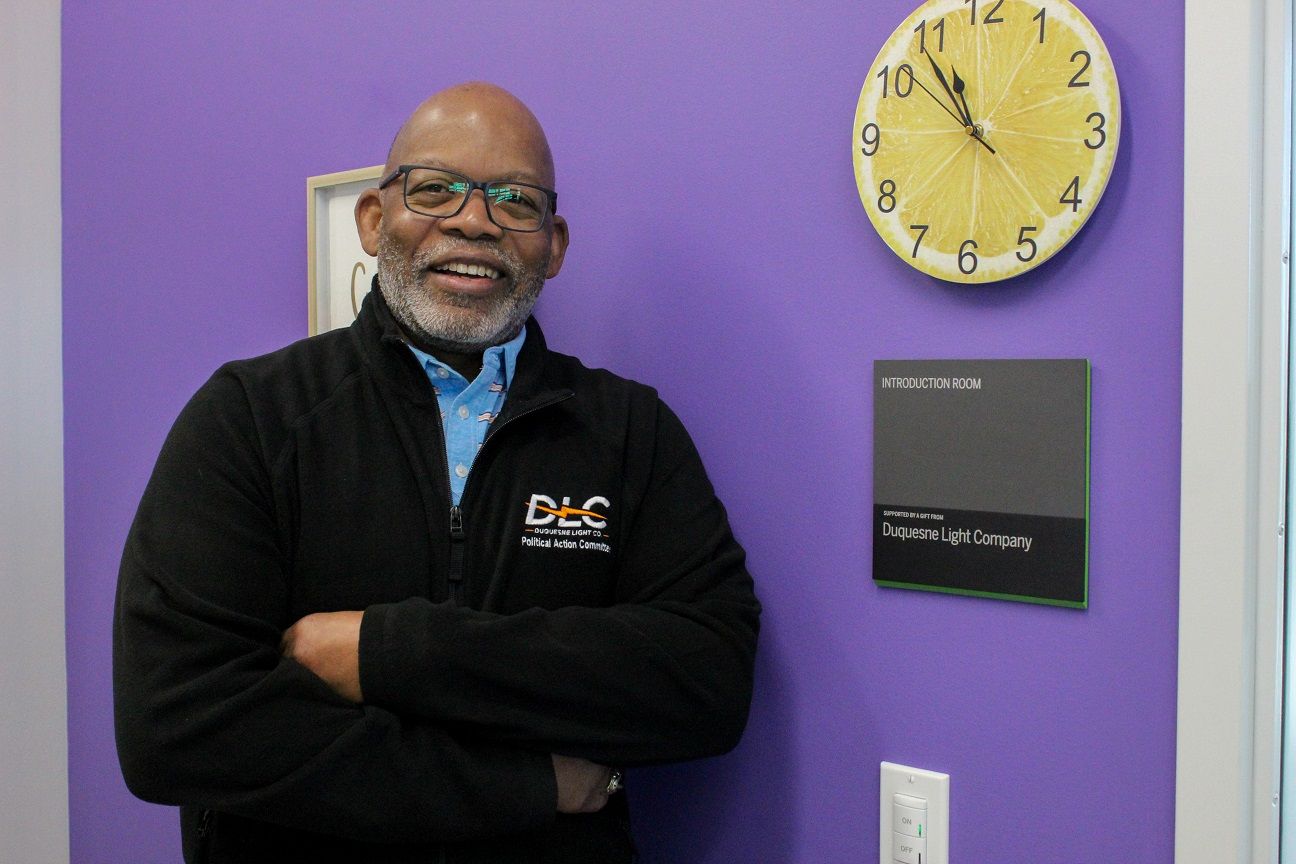 Walker said DLC's partnership with the Food Bank correlates with the electric utility's vision of a clean energy future for all.
"Folks who are struggling from a food standpoint, from an energy assistance standpoint, from a healthcare standpoint — these are things that build up and really weigh down individuals which weighs down our communities," he said. "If we start relieving those things, we can all move forward together to this clean energy future."