Duquesne Light Company Lights Iconic "Tree of Lights" for Final Time
Partners with Pittsburgh Fire Fighters to Honor Frontline Workers and Keep Children Warm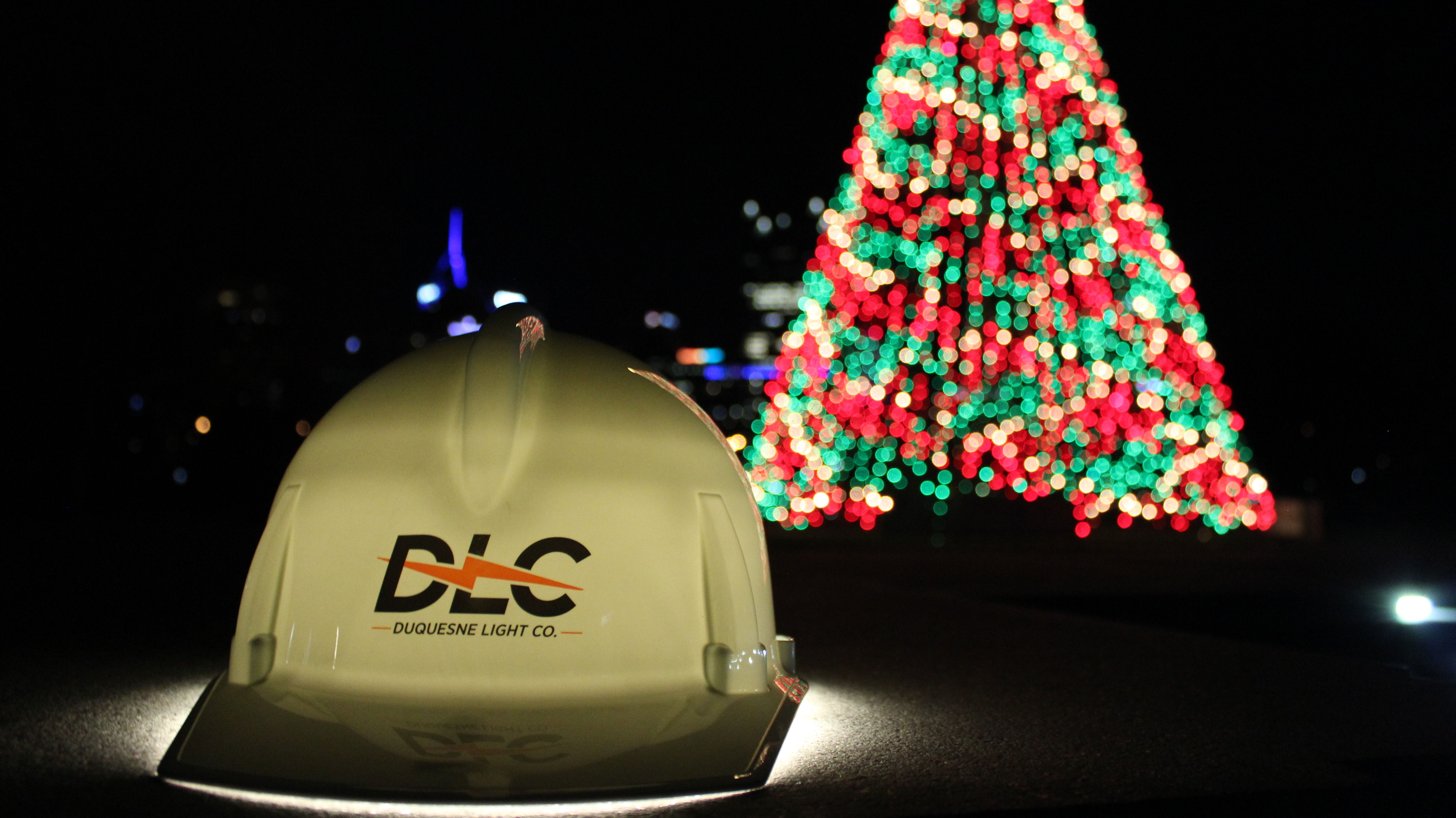 PITTSBURGH — Yesterday, Duquesne Light Company (DLC) lit its iconic "Tree of Lights" at Point State Park for the 32nd and final time. While the pandemic prevented this year's event from having its typical pomp and circumstance, the tree is still a warm and welcome reminder that the holiday season is here. And after a year like 2020, the company hopes the tree brings some much-needed cheer to the Pittsburgh region.
"We know this tree has brought joy to so many, especially those who come home for the holidays and see its bright lights after making their way through the Fort Pitt Tunnel or coming across the Fort Duquesne Bridge," said Steve Malnight, president and CEO, DLC. "In a normal year, we would have gathered together at Point State Park to celebrate the lighting, but the pandemic forced us to do things differently this time. While we couldn't be there in person, we still embrace the tree as a symbol of comfort and hope during the holidays."
Since 1988, DLC and Point State Park have partnered together every year to light the 80-foot "Tree of Lights." This year, they made the mutual decision to retire the aging tree to help preserve the historical grounds of Fort Duquesne. The tree will be accessible to the public until Jan. 7, 2021. ​
"We hope everyone gets an opportunity to safely enjoy the tree one last time," added Malnight. "It's bittersweet to see this tradition come to an end, but we're looking forward to exploring more sustainable lighting options to help keep Pittsburgh shining bright."
As part of its ongoing commitment to serving local communities, DLC is dedicating the final tree to first responders and essential workers, whose critical roles have meant even more this year. The company is partnering with Pittsburgh Fire Fighters this holiday season to support Operation Warm, a nonprofit that provides new winter coats to children in need. With many families facing financial hardships during the pandemic, DLC is donating $10,000 to the organization to purchase more than 500 winter coats for local kids.
"Our lineworkers work alongside first responders, including Pittsburgh Fire Fighters, every day to keep our customers and communities safe, so this year we're partnering with them on another important mission — keeping the children of our community warm," said Malnight.
Tim Leech, vice president of Pittsburgh Fire Fighters, echoed Malnight's sentiment on the importance of giving back to the community during this challenging year.
"As first responders, we're used to seeing people at their most difficult times, but 2020 has been more difficult for everybody," he said. "Giving back this holiday season means so much more than any other year. We're really happy to partner with Duquesne Light in helping to change people's lives during this most difficult time."
Watch this brief video message from Malnight and Leech on the organizations' partnership to support Operation Warm and the gratitude for frontline workers.