Duquesne Light Company Launches New Team to Support Local Large-Scale Projects
New Development Connections group will help company meet customer demand for forward-thinking solutions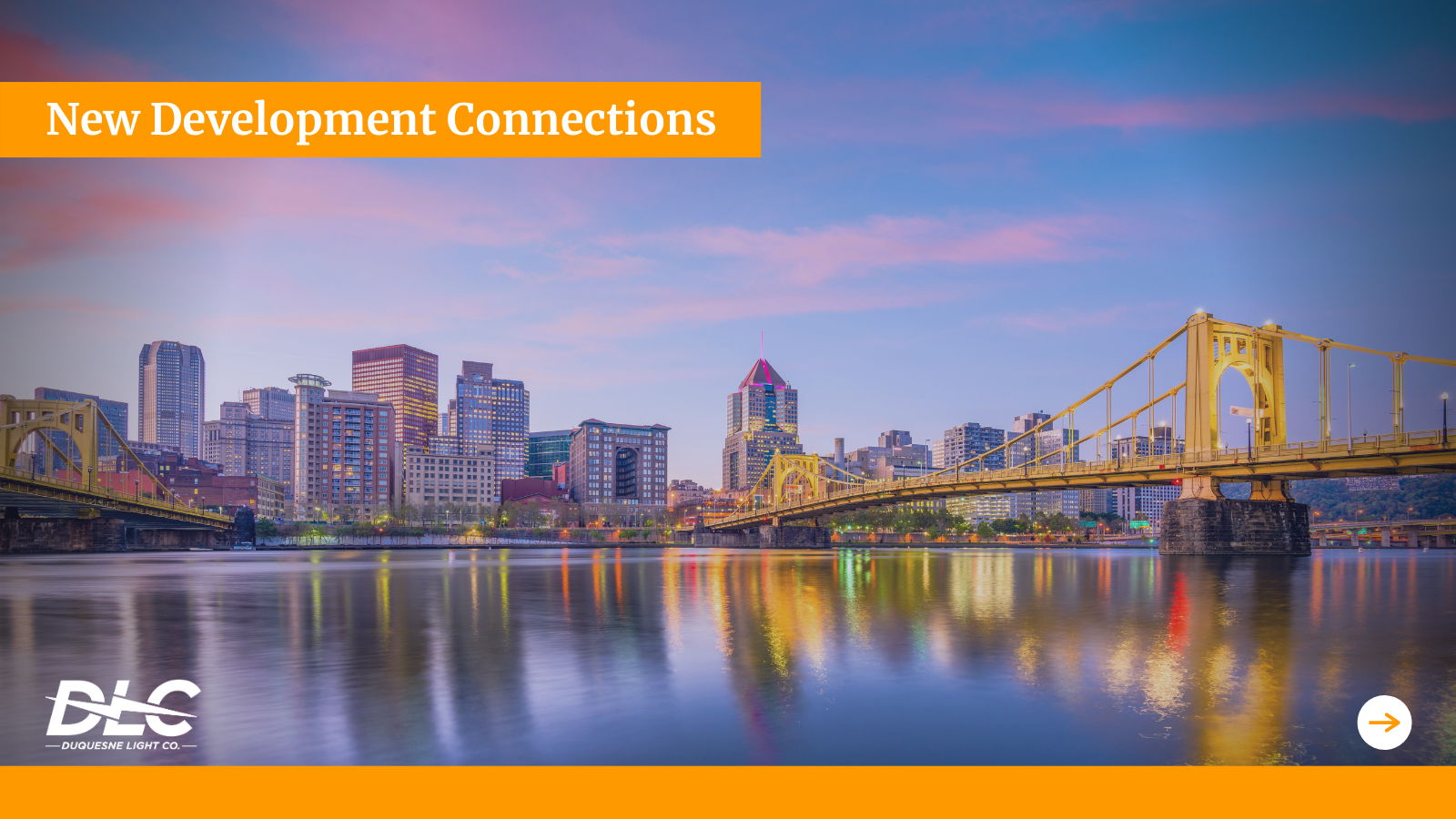 PITTSBURGH — Duquesne Light Company (DLC) has announced the creation of a new team — New Development Connections — that will play a key role in empowering businesses to build the infrastructure of the future while also supporting the company's customers and local communities. The group was formed to help DLC continue meeting customer demand for forward-thinking solutions. ​ ​
​​
​In particular, New Development Connections will create and nurture relationships between DLC and commercial, residential and industrial project developers that are engaged in large-scale construction projects throughout the Pittsburgh region. The team serves as a single point of contact for developers and is responsible for clearly communicating customer needs throughout a project.

​"Our customers are demanding future-focused solutions. The vision is for DLC to be our customers' electrification partner of choice, delivering customized solutions to encourage economic growth and recovery through dedicated support of large-scale development projects," said David Fisfis, vice president and general counsel at DLC. "I'm confident this team will drive success for our customers and communities."

​New Development Connections will primarily support high-impact projects, such as those involving local universities, hospitals and other major institutions, and projects with total development costs exceeding $20 million. The group will also focus on ventures with, among others, the City of Pittsburgh and Allegheny County.
​​
​The team is led by Krysia Kubiak, director of external affairs at DLC, and Zach Merritt, the group's manager.
"As an important community stakeholder, DLC has a vested interest in the success of these larger-scale projects that benefit the communities we live and work in," said Kubiak. "Our New Development Connections team enables DLC to work alongside developers to address our customers' evolving energy needs, whether it's solar, electric vehicle support or other solutions. By being involved early in a project, we can also help developers effectively manage logistics, timelines and costs. Our goal is to be a valuable resource for them throughout these large, complex undertakings."

​Anyone interested in learning more about or getting involved with New Development Connections can email [email protected].
​