Duquesne Light Company Launches "Here For You" Campaign to Highlight its Commitment to Customers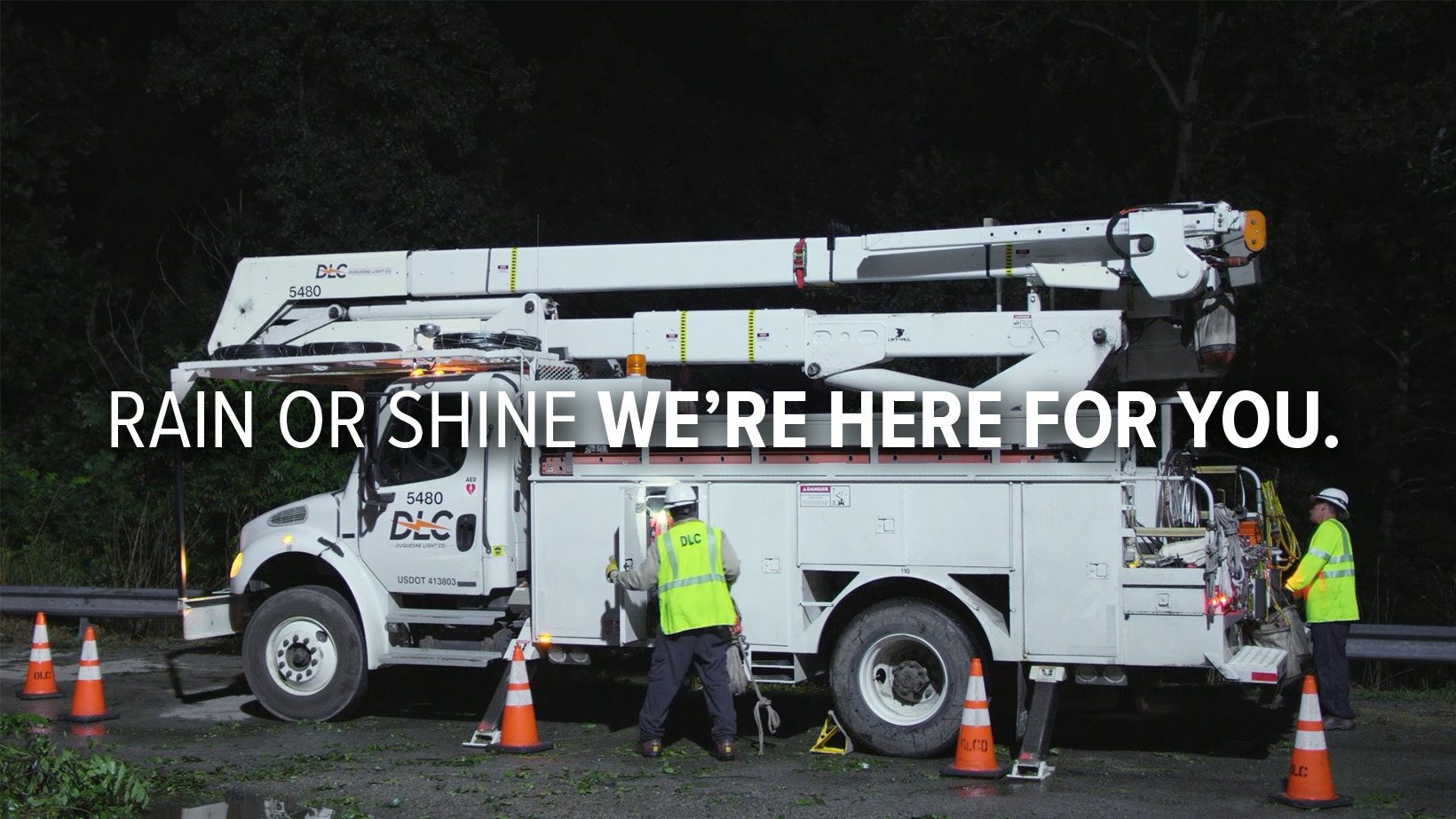 PITTSBURGH – Duquesne Light Company (DLC) announced today that it's introducing a new marketing campaign called "Here For You" to build on its brand as a next generation energy company and emphasize its commitment to customers and the future of the Pittsburgh region. The campaign components include two new television commercials, featuring real DLC employees, digital and traditional out-of-home boards, digital advertising and social media executions.
This strategic platform highlights DLC's commitment to customer service by showcasing the many ways it works to provide reliable electric service, safety and convenience to its customers' lives. Whether it's through smart investments in infrastructure and technology, responding to outages during a storm, empowering customers to become more energy efficient, paving the way for electric vehicles in Pittsburgh, or powering it forward in the local community, DLC spotlights its 24/7, 365 dedication to its customers.
"The Pittsburgh region is a community that rallies behind one another, and DLC is no different," said Richard Riazzi, President and CEO of Duquesne Light Company. "The 'Here For You' campaign reflects our commitment to being there for our customers, as a trusted energy provider, community advocate and future-focused leader."
The "Here For You" campaign elements feature real DLC employees demonstrating the various talents that are put to work each day to power customers' lives. Those featured are just a sampling of the elite team of employees who serve as the driving force behind the company's continued success.
The customer-focused campaign follows the announcement of DLC's recent industry recognition. In December, DLC was awarded by J.D. Power with the "Highest Customer Satisfaction With Business Electric Service in the East among Midsize Utilities" for the second year in a row for its ability to embrace customer feedback and deliver on the products and services that the customer truly wants and needs.
The "Here For You" commercial spot can be viewed by visiting DLC's multimedia library or by keeping up with DLC on Facebook and Twitter.