Duquesne Light Company Hosts "Dr. King's New Dream Challenge," Winner Shares Her Inspiration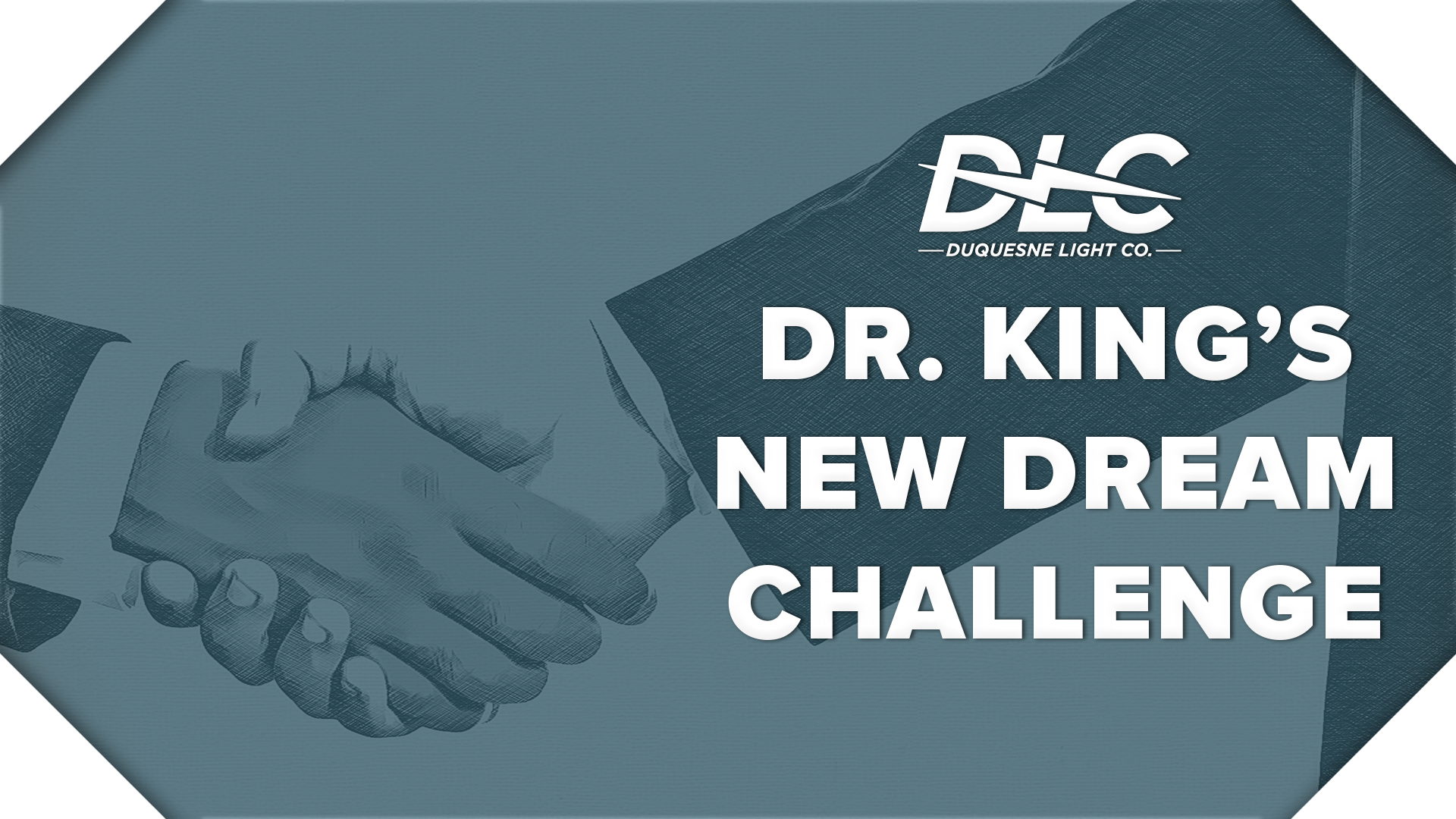 In honor of Martin Luther King Jr. and Black History Month, Duquesne Light Company's (DLC) African American Business Employee Resource Group (BERG) invited employees to participate in its "Dr. King's New Dream Challenge." Employees were given an opportunity to submit their ideas on what King's iconic dream would look like today, with the winner receiving a $1,000 company donation for a charity of their choice.
The BERG, known as BRIDGE, received several standout entries that included written poetry and video performances describing employees' modern take on King's dream. Deirdre Spencer, finance accounts payable support clerk, was named the winner after a random selection. Her submission included a series of powerful poems and resources that address today's challenges and remind us that there's still much work to do to achieve King's dream.
When Spencer heard of the challenge, she decided to enter so she could "speak out and hopefully make a change." Spencer said "this is a deep subject that has been on my heart and on my mind for all of my life, basically, because of the personal experiences I have had."
Supporting Neighborhood Allies
As the winner, Spencer chose Neighborhood Allies as the recipient of the $1,000 donation because of its mission "to support the people, organizations and partnerships committed to creating and maintaining healthy neighborhoods" in Pittsburgh.
"[Neighborhood Allies'] mission and vision are near and dear to my heart," she shared. "They represent what my family and I've strived to do with our time, both on the job through volunteerism and outside of our work environments." ​
Hear more from Spencer about her submission and why she's supporting Neighborhood Allies:
About BRIDGE
BRIDGE stands for Building Respect, Inclusion and Diversity by focusing on the positive Growth of Employee Excellence and Engagement. When choosing their name, the BERG recognized that bridges are important pillars in many places, including Pittsburgh. The group helps connect communities and people, create access to empower its members and close gaps through opportunities.
Deo Alexander, chair of the BRIDGE BERG, shared his gratitude for the contest participants and his vision for BRIDGE's future. "Connecting employees to opportunities where they can share their experiences, thoughts and ideas is one of our main goals," he said. "I was overwhelmed with the quality of responses [to the contest] and support we received from employees for our first [virtual] event. BRIDGE will only grow from this point and I look forward to our future here at DLC."