Duquesne Light Company Helping Children and Families Stay Warm This Winter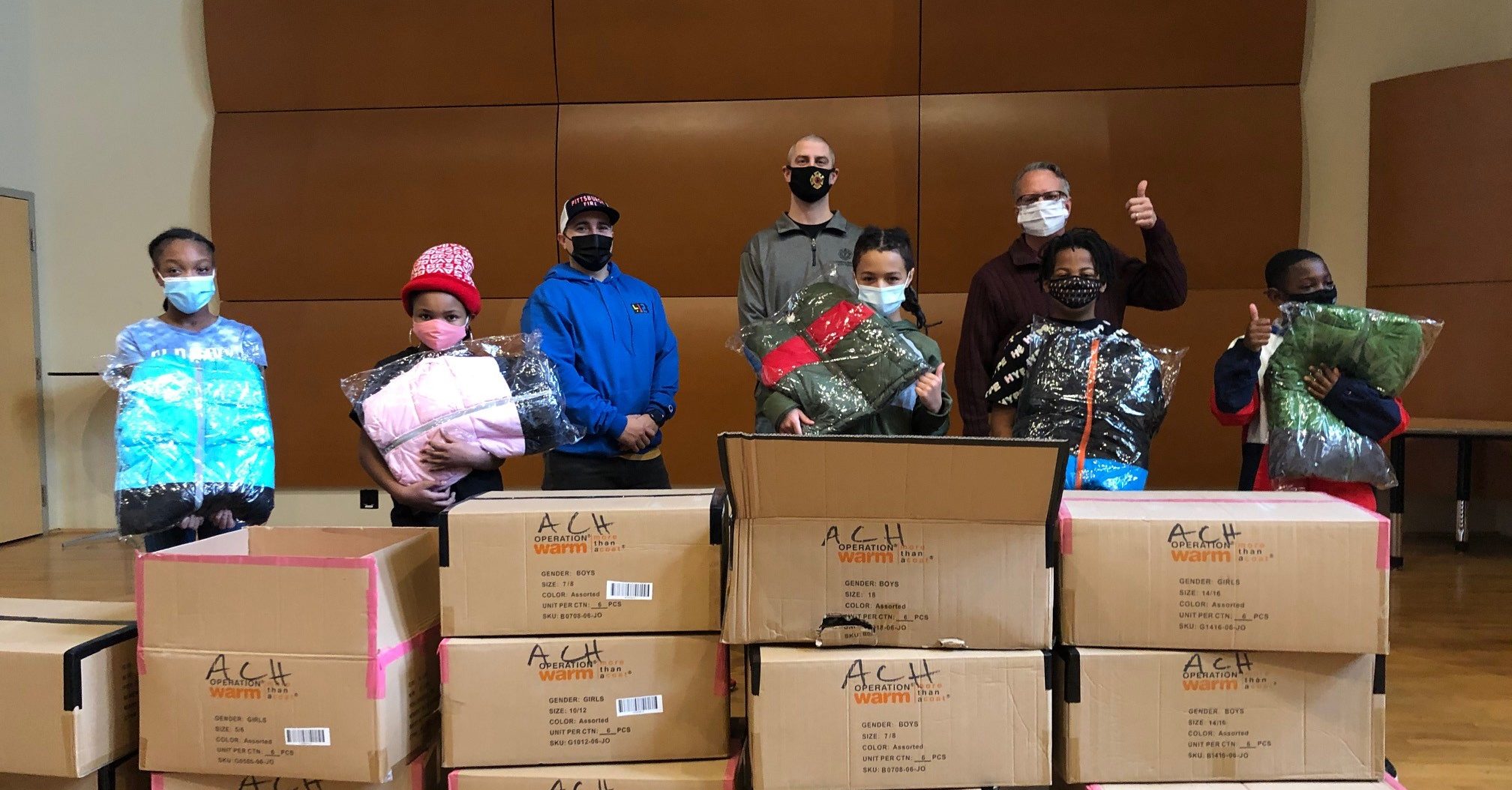 Last November, Duquesne Light Company (DLC) teamed up with Pittsburgh Fire Fighters to donate $10,000 to Operation Warm, an organization that provides warmth, confidence and hope to children in need through the gift of brand-new winter coats. This is the third year that DLC supported the Pittsburgh Fire Fighters initiative to coordinate the distribution of new coats to children in local communities.
On Jan. 14, David Fisfis, vice president and general counsel at DLC, joined the Fire Fighters as they distributed coats to several local organizations. Using funds from our November donation, the Fire Fighters coordinated the purchase and distribution of more than 800 winter coats to 12 Pittsburgh organizations over a two-day period. Since 1998, Operation Warm and its partners have gifted more than two million coats to children across North America.
"In past years, I took great satisfaction in personally fitting children from our communities with new winter coats, hats and gloves at the Fire Fighters' Union Hall. This year, due to the pandemic, the Fire Fighters had to adapt and distribute the coats through charitable organizations around the city," said Fisfis. "It was a real honor to represent Duquesne Light at this event and help hundreds of local kids stay warm."
Raising Funds for Our Neighbors in Need
On Jan. 28, DLC will once again participate in Dollar Energy Fund's annual Cool Down for Warmth, an event that raises funds to help families and individuals struggling to pay their utility bills during the winter. While this year's event will be virtual because of COVID-19 — unlike previous years when participants would sit in a house made of ice in Pittsburgh's Market Square — the fundraiser is more important than ever with the pandemic's ongoing economic impact across our region.
This year, we're asking the community to help DLC raise $10,000 for the cause. The company will match all contributions dollar for dollar up to $5,000, with all funds going directly to the Cool Down for Warmth initiative.
​​
​To make a donation, visit DLC's GoFundMe page.