Duquesne Light Company Donates $75,000 to Churchill Valley Greenway Project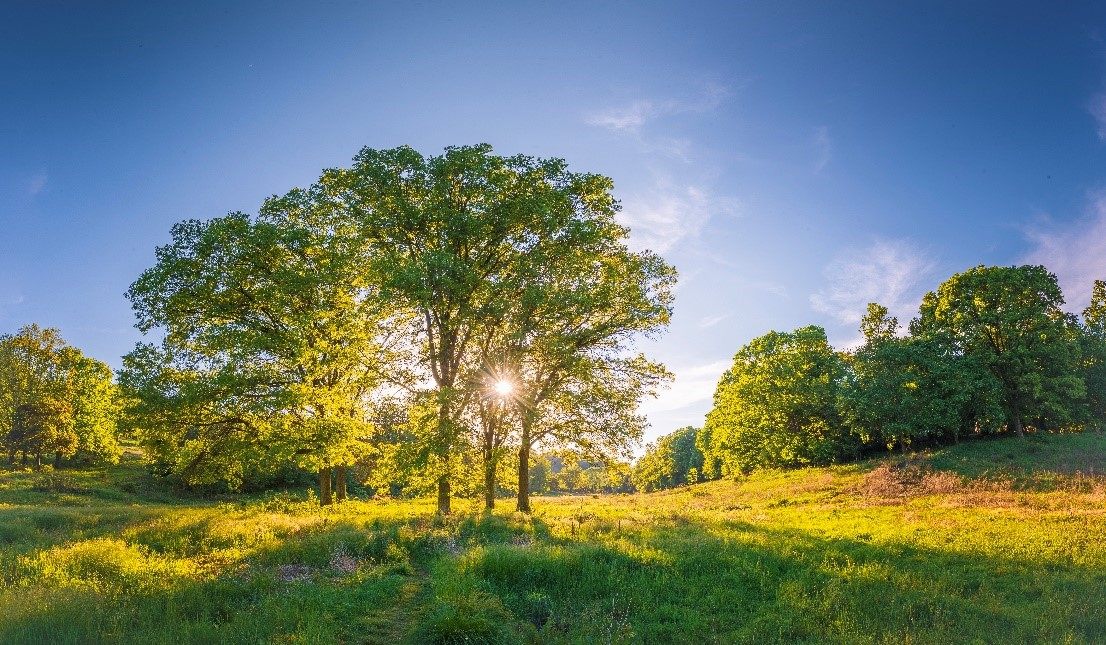 To continue our commitment to community outreach and environmental sustainability, Duquesne Light Company (DLC) recently became the leading corporate sponsor of Allegheny Land Trust's Churchill Valley Greenway project. The company's $75,000 donation will help support the purchase and permanent conservation of the Churchill Valley Greenway — a 148-acre green space to be open to the public on the site of the former Churchill Valley Country Club in the municipalities of Churchill and Penn Hills.
The country club has been abandoned since 2013 and has been slowing reverting to a natural green space with the return of native flora and fauna. Permanently protecting and preserving the Churchill Valley Greenway will support this important wildlife and plant habitat, enhance and protect the scenic beauty of the community, and provide a rare place for healthy, close-to-home outdoor recreation for tens of thousands of local residents —many of whom are already enjoying the site's former golf cart paths, trails and bridges for walking, running or simply experiencing nature. The conservation of this land will also help mitigate flooding and improve water quality in the flood-prone Turtle Creek watershed by absorbing 121 million gallons of rainwater a year.
"We know how important green space has become in the past year as many of us have come to rely on these natural amenities as a way to maintain our physical and emotional health," said Sam Hartzman, DLC's associate manager of corporate citizenship. "We are thrilled to take part in such a meaningful project that demonstrates our commitment to environmental stewardship and conservation while also serving as a welcoming and open space to our customers and communities for years to come."
The project has received strong support with more than 700 community members donating more than $170,000 to date. It has also received formal support from Pennsylvania State Senator Jay Costa, State Representative Summer Lee, the Churchill Borough Council and numerous civic and community groups and local businesses.
About Allegheny Land Trust
Allegheny Land Trust (ALT) is a local, nationally accredited land conservation nonprofit that collaborates with community groups, nonprofit organizations, businesses and municipalities in Allegheny County to protect undeveloped land. Since its founding in 1992, the organization has protected more than 3,000 acres of land in 31 municipalities. These efforts have provided enhanced outdoor recreational and educational opportunities, improved water and air quality, sustained biodiversity and improved the overall quality of life for local residents.
"We are thrilled by and grateful for Duquesne Light's generous donation for the creation of the Churchill Valley Greenway," said Tom Dougherty, ALT's vice president of development and external affairs. "Through their support of this important conservation project, DLC is clearly demonstrating their commitment to the sustainability of our communities and of our environment, and therefore to the overall quality of life of all residents of our region. We appreciate this strong demonstration of corporate leadership and support."
The organization is continuing to raise funds to secure the purchase of the Churchill Valley Greenway property and to steward it in perpetuity after acquisition. Anyone interested in learning more about the project and/or contributing can visit ALT's website.