Duquesne Light Company Continuing to Restore Power to Impacted Areas, Approximately 6,800 Customers Remain Out of Service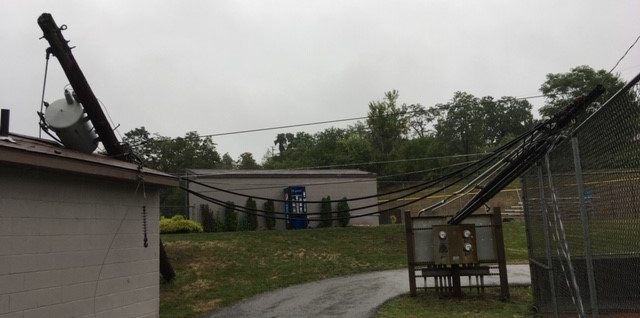 PITTSBURGH – Duquesne Light Company (DLC) continues to make progress on restoring power to those impacted by yesterday's severe weather. The company has roughly 6,800 customers still out of service, down significantly from the 40,000-plus outages that occurred during the storms' peak.
DLC crews are working around the clock to restore power as quickly and safely as possible. Most of the remaining outages are expected to be repaired by late afternoon tomorrow, if not sooner. All impacted customers should have their service restored by tomorrow night.
The company reported that it hasn't experienced any major setbacks after another line of storms came through the region this afternoon, allowing restorations to continue. With more severe weather expected this evening and into tomorrow, DLC has increased staffing to prepare for any additional outages. Anyone who experiences an outage can report it on DLC's website, its mobile app or by calling 412-393-7000.
With many downed lines, uprooted trees and broken poles caused by the storms, DLC is warning the public to take proper precautions and avoid hazardous areas when outdoors.
Updates will continue to be shared on the company's Facebook and Twitter pages as necessary.