Duquesne Light Company Celebrates Arbor Day with Planting Events and Tree Giveaway
DLC Teaming Up with City of Pittsburgh, Pittsburgh Parks Conservancy and Arbor Day Foundation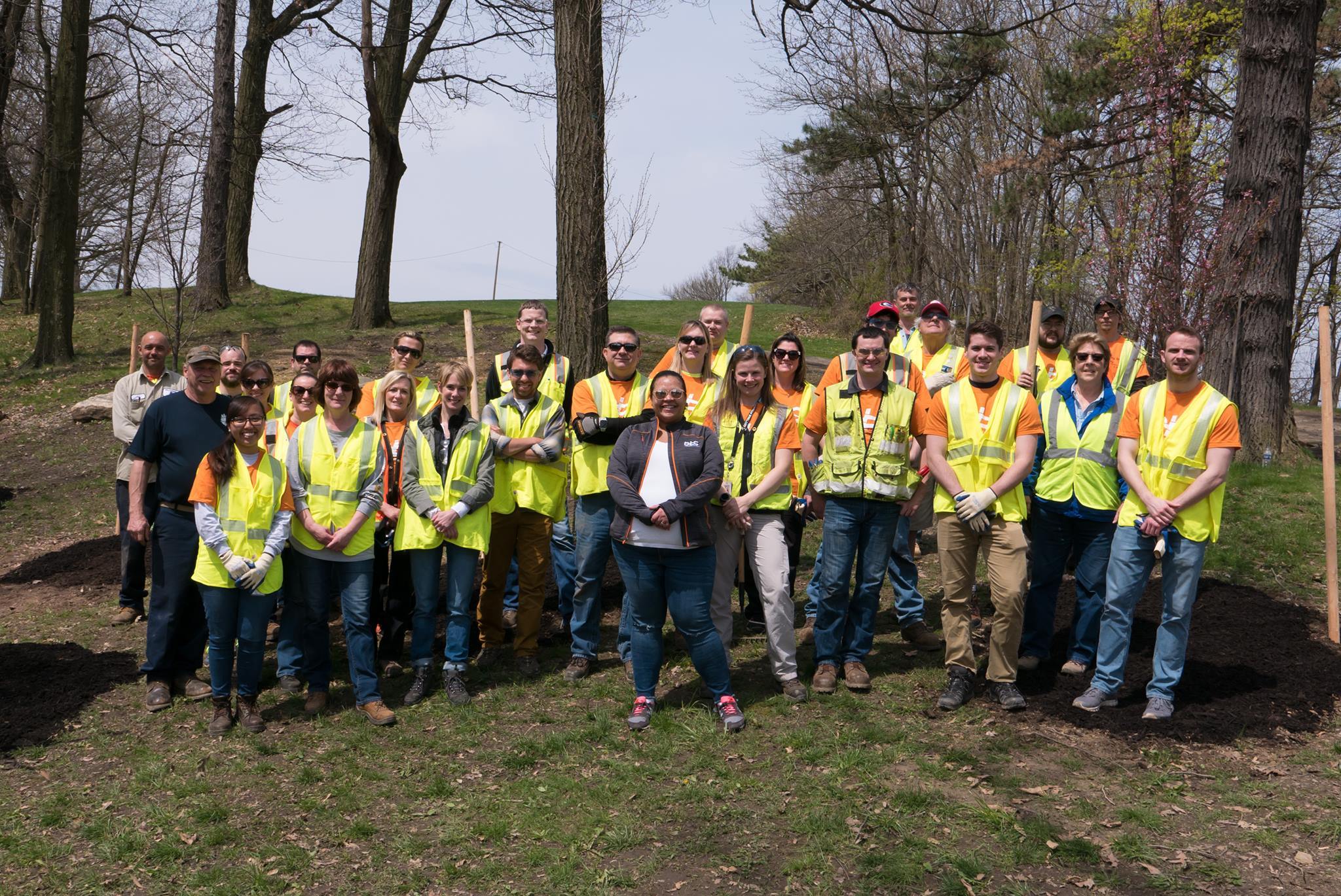 PITTSBURGH – To support efforts to revitalize the region's tree canopy and continue its dedication to employee volunteerism, Duquesne Light Company (DLC) will be taking part in various planting events across its service territory and sponsoring a tree giveaway for customers. ​ With the mantra of planting the "right tree in the right place," the company hopes to increase awareness of the importance of tree planting that beautifies while not interfering with power lines.
In a joint effort with Pittsburgh Parks Conservancy and the City of Pittsburgh Forestry group, 25-30 DLC volunteers will be out on Arbor Day, planting 40-50 new trees in two locations -- off Prospect Drive in Schenley Park and in Highland Park along the drive leading into the park. On Saturday, April 27, DLC will be teaming up with Tree Pittsburgh to help the organization with their goal of planting 1,000 trees at the former Bell Acres Recreation Park north of Sewickley.
In addition to planting events in DLC's service territory, the company also will kick off a partnership with the Arbor Day Foundation to offer customers a free tree through the Energy Saving Tree program. This online program allows customers to simply input their address and request a tree for planting on their property. Energy-Saving Trees takes the guesswork out of tree planting by ensuring that the right tree is recommended to the customer based on their address.
"Our first priority at DLC is to deliver safe and reliable electrical service to our customers, and making sure the right trees are planted in the right places plays a big role in that," said Jim Barry, Manager of Vegetation Management at Duquesne Light. "By planting trees in our service territory and offering the Energy Saving Trees program to all customers, we are not only improving the environment but also helping customers save money on their power bill."
Starting May 1, customers will be able to visit DLC's web site and sign up to receive a free tree. To learn more about choosing the right tree, to ensure reliable electric service in their area check out DLC's suggested vegetation management techniques.
Stay updated on community events and company news by visiting DLC's Facebook and Twitter pages.