Duquesne Light Celebrates Success of Osprey Nesting Platform; Donates $5,000 to the Erie Bird Observatory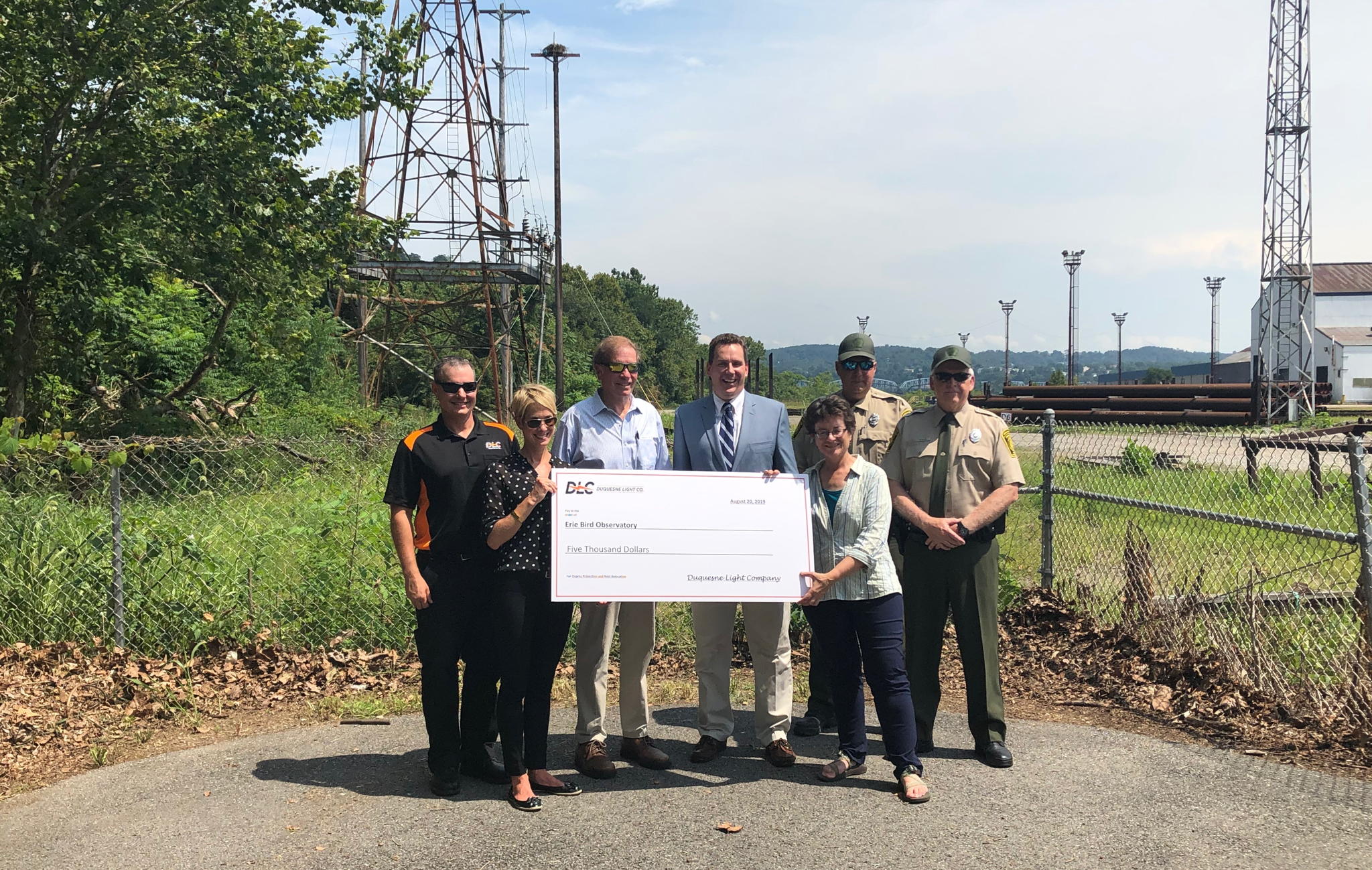 After a successful osprey nest relocation in McKeesport, Duquesne Light Company (DLC) presented a $5,000 grant to the Erie Bird Observatory (EBO) in recognition of their support throughout the project. The funds will be used to continue wildlife conservation efforts in DLC's service territory.
In response to a pair of ospreys nesting hazardously on a nearby transmission tower in early April, DLC's environmental services team partnered with the EBO and Pennsylvania Game Commission to build a nesting platform for the ospreys atop an 85-foot pole in McKeesport.
The project came to fruition recently when the osprey pair welcomed two chicks into their nest. To celebrate the success, DLC presented the $5,000 check to the EBO on Aug. 20 at the McKees Point Trailhead near the nesting site, alongside supporters including Rep. Parke Wentling, Former Secretary of Conservation and Natural Resources John Oliver, and the PGC.
"It's great to be involved in projects like this that not only help us maintain reliable service for our customers but also put the wildlife in a much safer environment," said Jessica Rock, Vice President of Communications and Corporate Citizenship at Duquesne Light.
EBO's executive director, Sarah Sargent, accepted the check on behalf of the organization at the event.