Duquesne Light Celebrates National Hispanic Heritage Month
A message from Duquesne Light Holdings President and CEO Kevin Walker and VP of Communications and Corporate Responsibility Christine Waller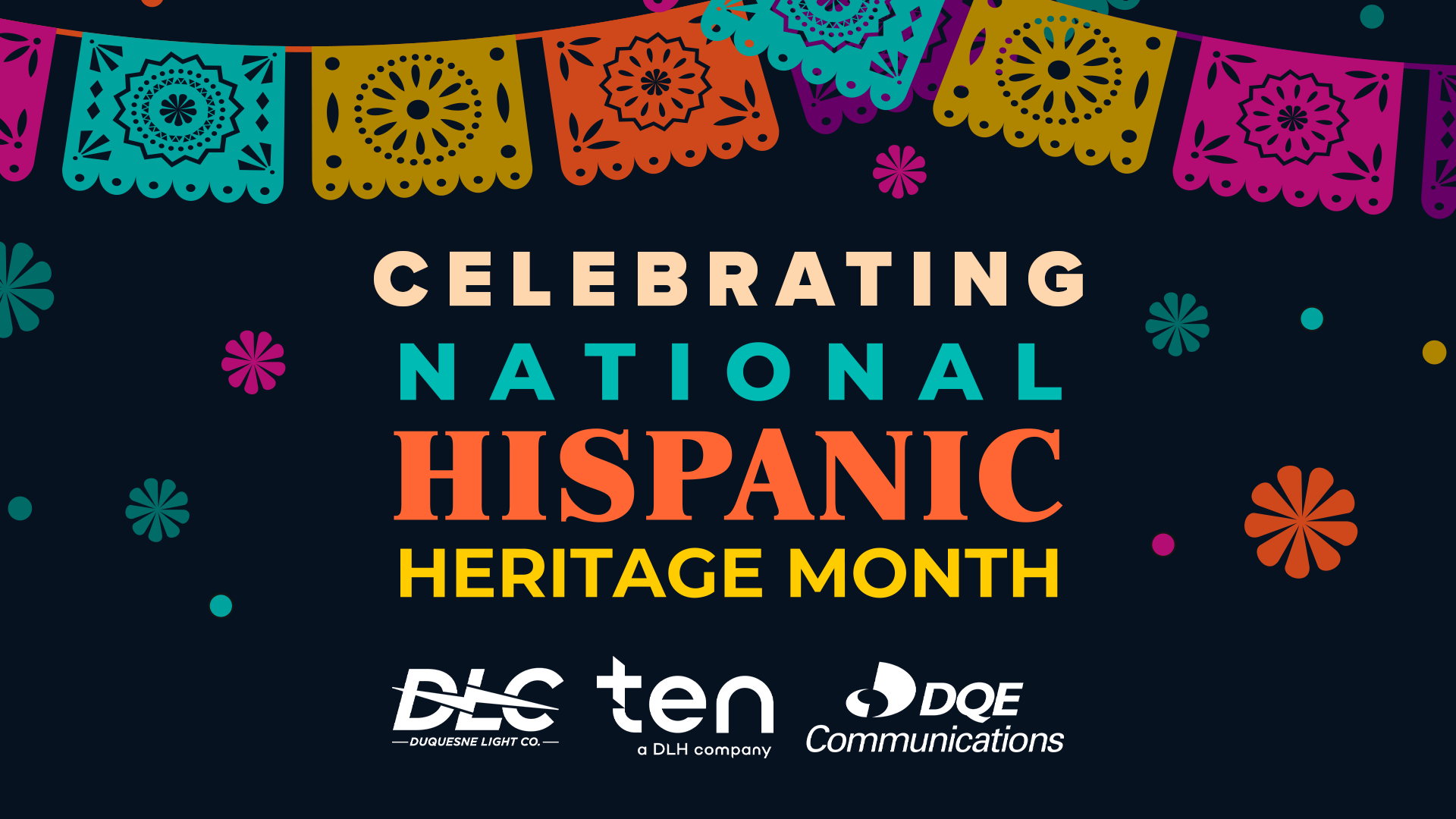 September 15, 2022
Duquesne Light Holdings (DLH) is joining the U.S. in recognizing National Hispanic Heritage Month (NHHM) in the celebration of the history, culture and contributions of Americans whose ancestors came from Spain, Mexico, the Caribbean, Central America and South America.
Introduced during the civil rights movement in June 1968 by Congressman George E. Brown, NHHM is dedicated to acknowledging the contributions of multicultural groups throughout the U.S. ​
The theme for 2022, "Unidos: Inclusivity for a Stronger Nation," encourages Americans to ensure that all voices are represented and welcomed as we build stronger communities and a stronger nation.
The Hispanic community is one of the fastest growing in our region, nearly doubling in size from 2010 to 2020. Pittsburgh saw an increase of 4,656 individuals, or just under 67% over the decade, while other parts of Allegheny County saw the Hispanic population increase by 10,599, or over 87%. ​ This growth is expected to continue as more people relocate to our region from other parts of the country and around the world.
At DLH, we know the importance of learning about and including the diverse communities we serve. We believe that when all voices are heard, valued and respected, we're directly supporting our efforts to provide safe, affordable, resilient and reliable power to the unique and vibrant communities within our service territory.
Throughout NHHM, DLH's diversity, equity and inclusion (DEI) Council, will provide opportunities for our workforce to discover more about the Hispanic community. Our celebration will include shared stories and insights from some of our employees who identify as Hispanic; a volunteer event where we'll partner with a local organization for a project in a Hispanic community; and providing internal weekly cultural messages to educate and create awareness for our team members about the Hispanic community.
We're proud of our team and their continued commitment to leave no one behind as we strive toward a clean energy future for all. We encourage everyone to join us on this important journey.