Duquesne Light Celebrates Juneteenth with Volunteerism, Party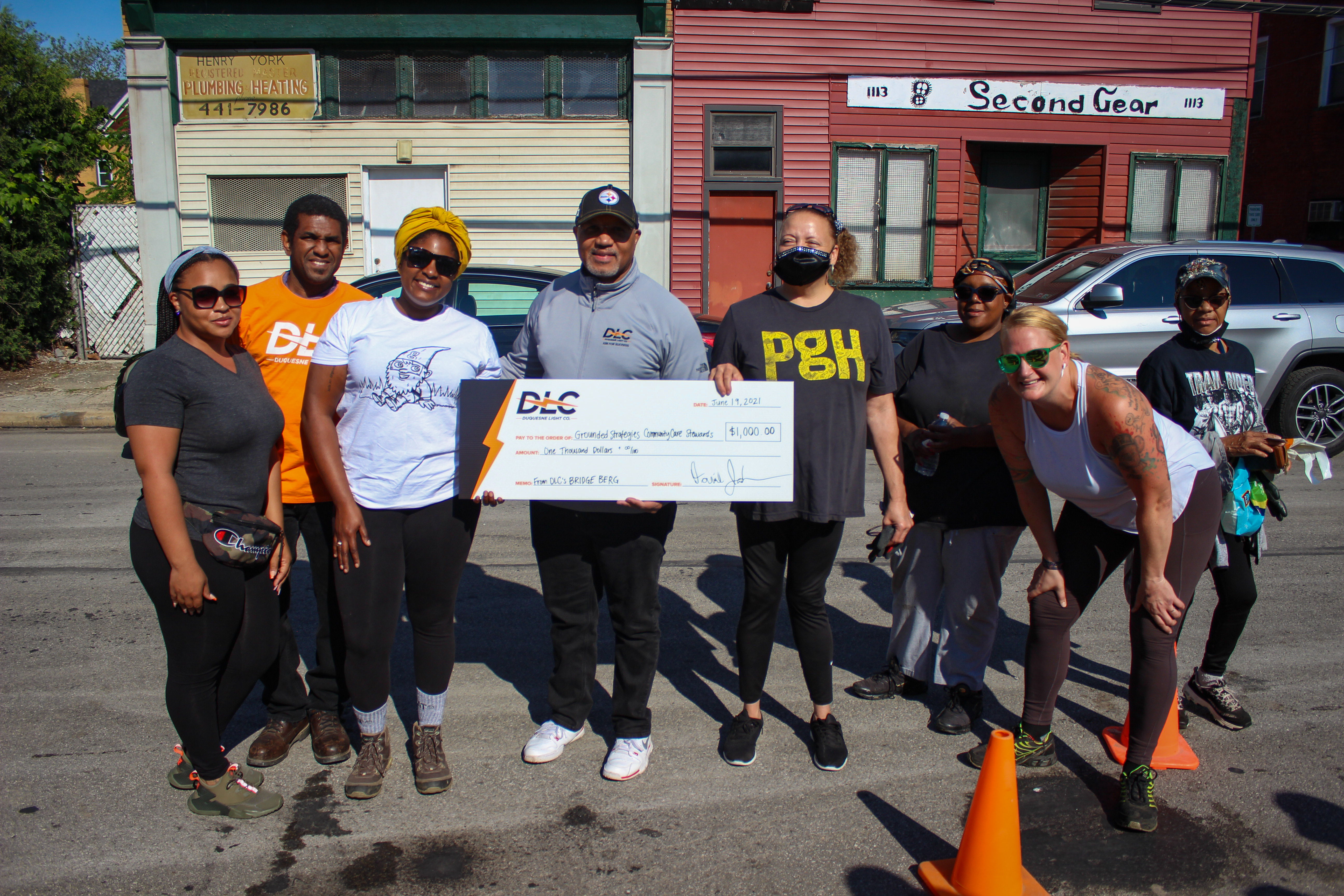 June 25, 2021
Duquesne Light Company (DLC) kicked off the summer recognizing Juneteenth for the first time, setting the tone for years to come.
The company's employee-led Black and African American Business Employee Resource Group, known as BRIDGE, spearheaded the holiday with two events that pay homage to June, 19 1865, when Union Army General Gordon Granger brought word to enslaved Africans in Galveston, Texas that they were free from bondage. The announcement was two years after President Abraham Lincoln signed the Emancipation Proclamation.
Volunteering with Grounded Strategies
DLC's celebration started with a volunteer event in Pittsburgh's Homewood neighborhood on June 18 with Grounded Strategies, a local nonprofit focused on providing communities with the tools to transform their vacant and underutilized land — an issue that disproportionately impacts low-income communities and communities of color — into aesthetically pleasing environments.
More than 40 employees dedicated their afternoon to beautifying the area by cleaning up trash, planting flowers, weeding and performing other landscaping tasks.
Deo Alexander, BRIDGE chair, who also works as a transmission and substation engineer at the company, said that taking the time to give back to the community is "one of our greatest values."
DLC capped off the event with a $1,000 donation to Grounded.
"We want our group to be known for being active supporters in local neighborhoods who fully promote inclusion and equity," Alexander said.
DLC Throws Juneteenth Party
The following day, BRIDGE threw its inaugural Juneteenth party on company property to celebrate the 155th anniversary of Granger's announcement. As employees entered the area, they were met with the savory aroma of chicken and beef brisket, catered by local eatery IGH 412, which specializes in smoked meats.
Newly-appointed President and CEO Kevin Walker said he was excited to attend the celebration and reminded those in attendance not to forget the importance of celebrating the holiday.
Aside from good eating, events on the day consisted of music from Pittsburgh-based DJ Blakk Steel, an interactive dance and musical performance from local African dance group Nia Dance Ensemble, and spoken word, including performances from DLC employees Ronisha Williams and Shayla Foster.
"We could not have asked for a better event," said Brittney Worthy, a financial clerk who also serves as BRIDGE co-chair. "From the performers to the turnout, we shared a wonderful afternoon together and cannot wait to start planning for our next event."