Duquesne Light Announces Tree Maintenance Plans for 2019
Annual program to target City of Pittsburgh neighborhoods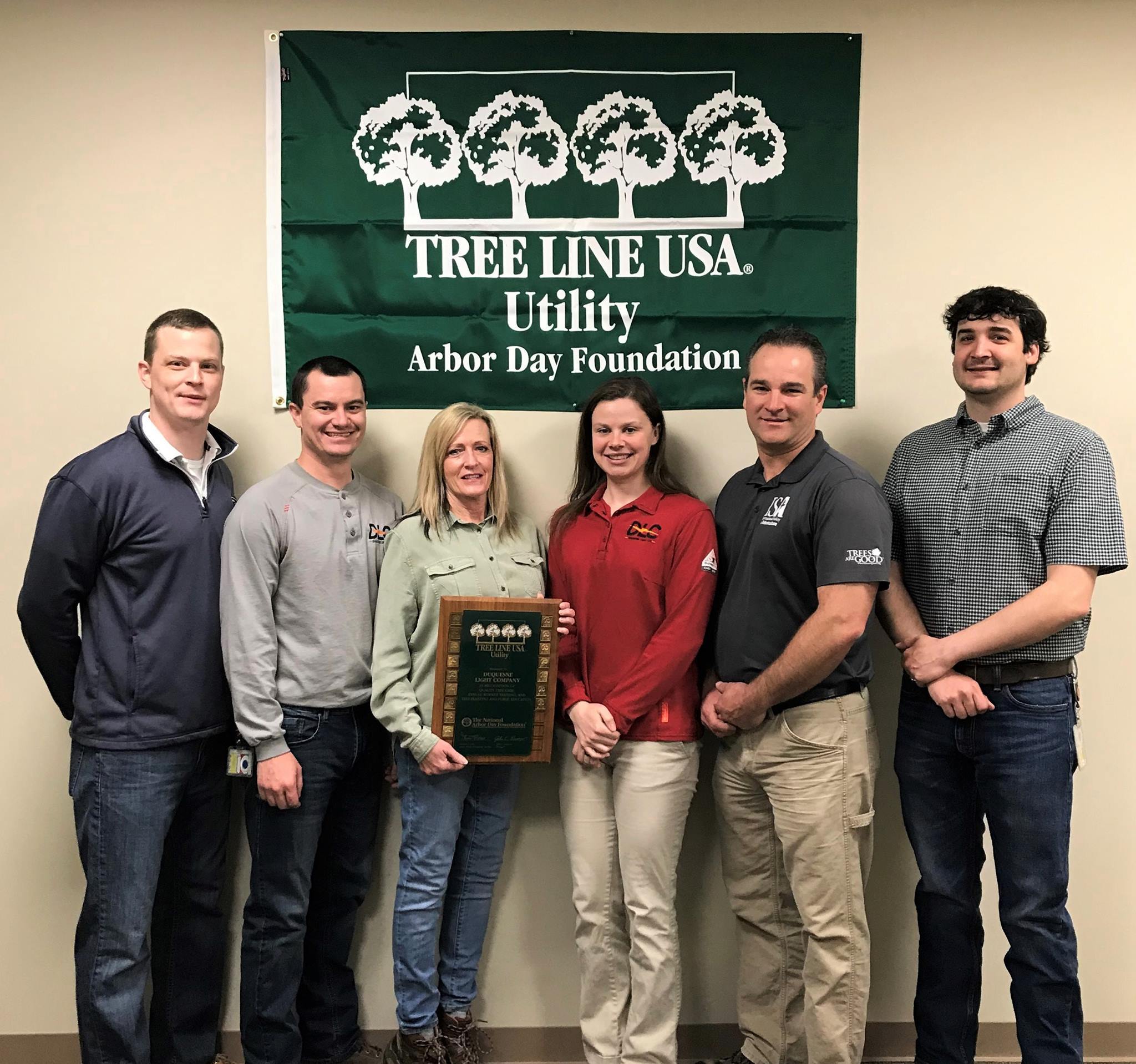 PITTSBURGH – The New Year is underway, and Duquesne Light is already beginning its annual vegetation management efforts to clear overgrown trees, shrubs and brush around distribution and transmission lines across its 800-square mile service territory in Allegheny and Beaver counties. This year's plan includes maintenance of approximately 1,300 miles of lines in City of Pittsburgh neighborhoods and across the service territory to better ensure safe, reliable service for all customers.
"Unmanaged vegetation is one of the main causes of power outages, especially during times of high winds or heavy snow and ice," Jim Barry, Manager of Vegetation Management for Duquesne Light commented. "That's why it's important to conduct annual management of incompatible trees and shrubs while educating customers on the importance of planting the right tree in the right place to help avoid service interruptions."
DLC's vegetation management program adheres to state and federal regulations and applies best-practices and technologies from both the arboricultural and utility vegetation management industries. Techniques may include manual tree removal or pruning, brush clearing, aerial saw cutting, and professionally selective herbicide applications. By proactively addressing overgrown or hazardous vegetation, customers can rest assured that overhead power lines remain free and clear so the power can keep flowing.
Areas of Focus for 2019: ​ ​ ​ ​ ​ ​ ​ ​ ​ ​ ​ ​ ​ ​ ​ ​ ​ ​ ​ ​ ​ ​ ​ ​ ​ ​ ​ ​ ​ ​ ​ ​ ​ ​ ​ ​ ​ ​ ​ ​ ​ ​ ​ ​ ​ ​ ​ ​ ​ ​ ​ ​ ​ ​ ​ ​ ​ ​ ​ ​ ​ ​ ​ ​ ​ ​ ​ ​ ​ ​ ​ ​ ​ ​ ​ ​ ​ ​ ​ ​ ​ ​ ​ ​ ​ ​ ​ ​ ​ ​ ​ ​ ​ ​ ​ ​ ​ ​ ​ ​ ​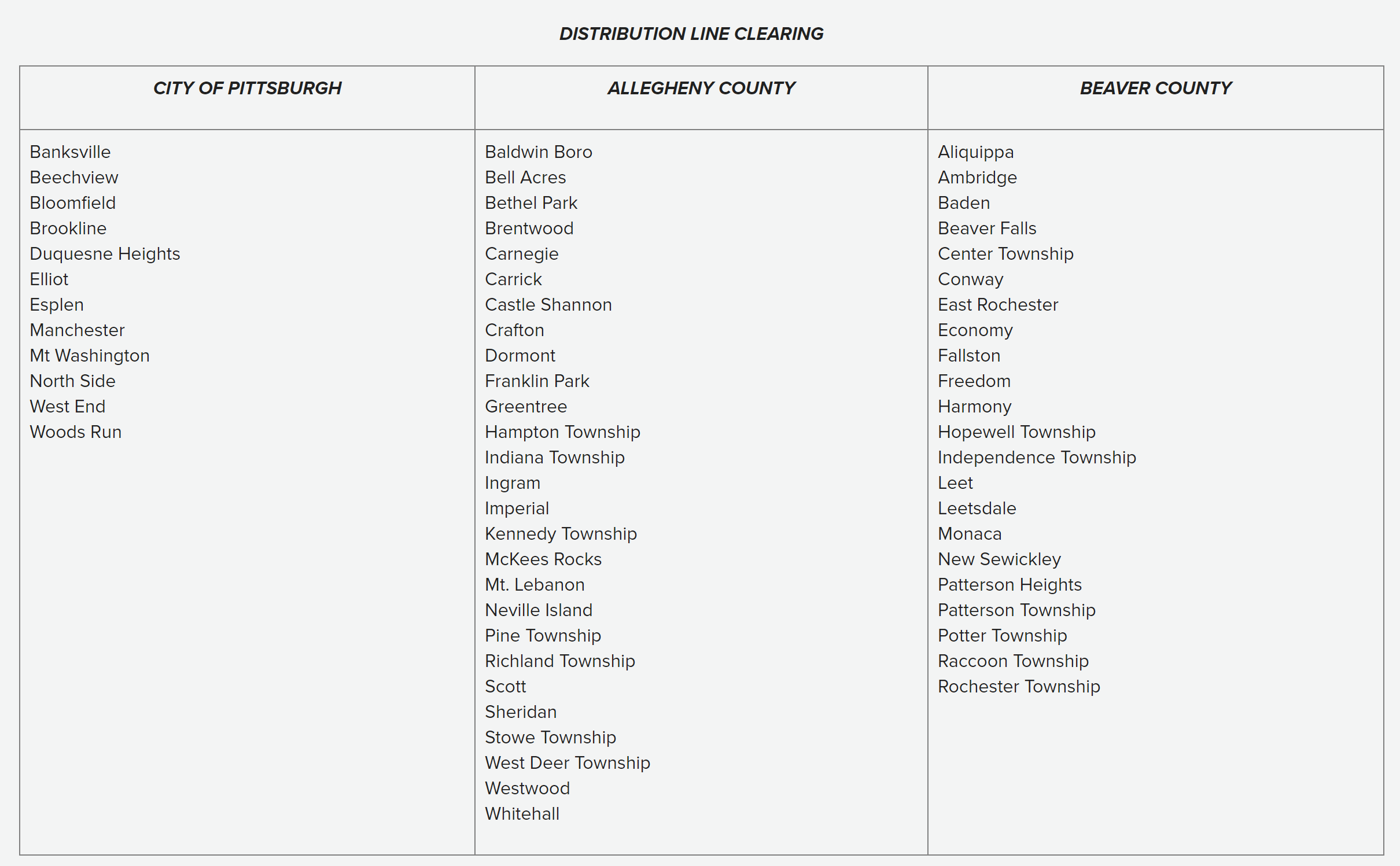 As a recipient of the Tree Line USA award, DLC has been recognized nationally for 17 years by the Arbor Day Foundation and the National Association of State Foresters as a leader in the promotion of pruning and vegetation management best practices.
To learn more about Duquesne Light's Vegetation Management efforts, please visit here.