Duquesne Light Announces Instant Rebate for Customers Purchasing or Leasing Electric Vehicles; Celebrates National Drive Electric Week
Partnership with #1 Cochran Offers Customers Instant Rebates of up to $2,500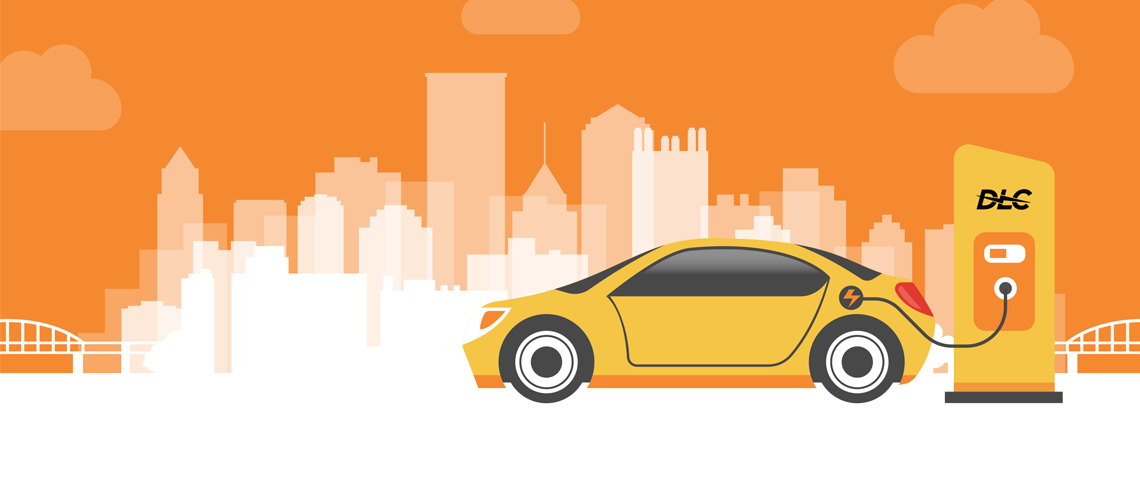 PITTSBURGH – Expanding on its commitment to electric vehicle growth in this region, Duquesne Light Company (DLC) is now offering customers up to a $2,500 instant rebate on the purchase or lease of an electric vehicle, in partnership with #1 Cochran.
"Partnering with #1 Cochran makes it easy for customers to take advantage of our instant rebate when purchasing or leasing an electric vehicle," said Sarah Olexsak, Manager of Transportation Electrification, Duquesne Light. "With this rebate, customers can qualify for up to $12,500 of DLC, federal, and state incentives. Combined with an EV's fuel and maintenance cost savings, this makes purchasing an EV not only a greener choice, but also a cost-effective one."
​​
​Through the partnership, customers can receive an instant rebate on the purchase or lease of a battery (all electric) or plug-in hybrid (electric and gas) EV at participating #1 Cochran dealerships before Dec. 31, 2019 or until funds run out. Rebate amounts vary as follows:

"We're thrilled to be part of Duquesne Light's electric vehicle initiative," said Rob Cochran, President and CEO, #1 Cochran. "Partnering with DLC and offering instant rebates should help more customers make the choice to drive electric. For us, accelerating the adoption of clean driving isn't just about making a sale, it's about making a difference."
For available inventory and participating dealership locations, visit Cochran.com/ev. Customers purchasing or leasing an EV at a dealership not associated with #1 Cochran may still take advantage of a mail-in rebate by completing the EV incentive rebate form found at DuquesneLight.com/ElectricVehicles, where full terms and conditions for the rebate program can also be found. The instant, or point-of-purchase, rebate is only available at #1 Cochran dealerships, creating a seamless process for customers.
Customers can learn more about available incentives, including DLC's newly-announced instant rebate and $60 bill credit, at DuquesneLight.com/EV-Rebate.
Celebrating National Drive Electric Week
In celebration of National Drive Electric Week, Sept. 14-22, DLC hosted the Pittsburgh Region Workplace Charging Workshop in partnership with Green Building Alliance at Serendipity Labs on Sept. 17 from 12:30 p.m. to 4:00 p.m.
Attendees learned about workplace charging best practices from a variety of Pittsburgh region organizations who already offer EV charging to their employees and commercial tenants. ​ Representatives included developers, small and large businesses, companies who lease and own space, and municipal authorities, such as PPG, EPIC Metals, FedEx Ground, Pittsburgh Parking Authority, and Oxford Development. Local EV charging equipment vendors and electrical contractors experienced in charging station installation were also on hand to answer questions about procuring and installing charging station equipment.
To end the week, DLC will display a plug-in hybrid Chevy Volt from the company's fleet and an EV from #1 Cochran's inventory at the Beaver County and Mt. Lebanon Farmers Markets on Saturday, Sept. 21. DLC representatives will also be present to talk with customers about DLC's instant rebate, bill credit and other EV purchase incentives at the events.
Visit DuquesneLight.com/ElectricVehicles to stay up to date on DLC's ongoing electric vehicle initiatives.