Driving Electric Is Easier than Ever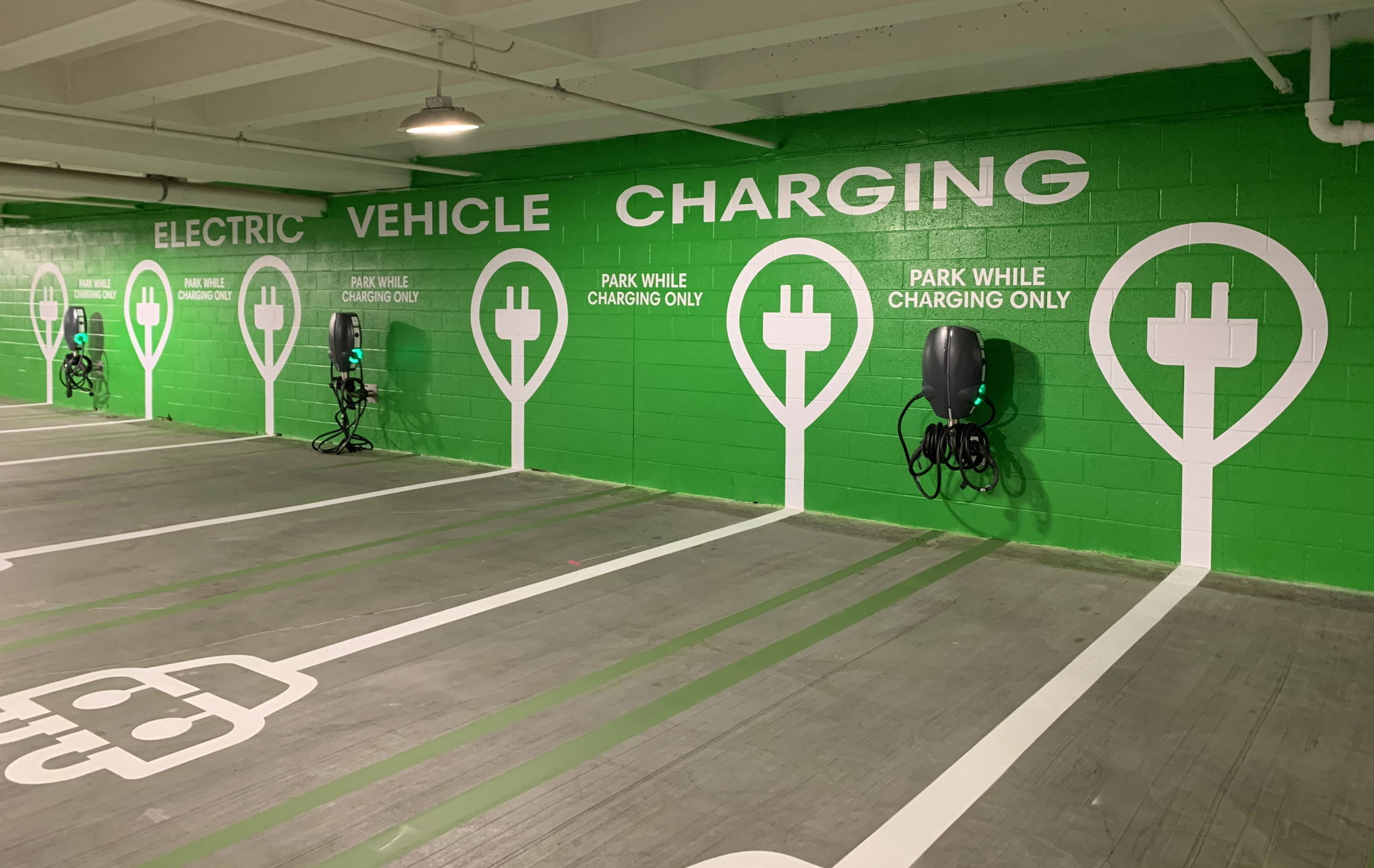 What's holding you back from purchasing an electric vehicle (EV)? For many people, there's the uncertainty of where to plug in and charge up. No longer will you have to refuel at the gas station pump, which is all most of us have ever known. Driving electric is a lifestyle change, but that doesn't mean it's inconvenient. In fact, the ease of electric is a top reason why most EV drivers say they'll never go back to gas.
From the Comfort of Your Home
Whether they're driving an all-electric or plug-in hybrid vehicle, most EV drivers do the bulk of their charging at home. According to the U.S. Department of Energy, this is where more than 80 percent of charging happens, with some "top off" convenience charging sessions at destinations like a driver's workplace or shopping centers. ​ 
"Charging at home is not only convenient, it's also affordable. If you typically spend $100 a month on gas, you'll see less than half of that on your monthly electricity bill," said Sarah Olexsak, transportation electrification manager at Duquesne Light Company (DLC). "As easy as home charging is, we want to make it easier to charge up on the go, so we're working hard to increase the availability of public charging throughout the region."
Charging on the Go
Last year alone, public charging increased by more than 70 percent in the City of Pittsburgh through DLC's charging infrastructure rebate. These efforts led to the installation of nearly 100 charging station plugs at popular destinations throughout the city, including:
Nova Place, North Side
Rivers Casino, North Shore
Eastside Bond Garage, Shadyside
Bakery Square, East Liberty
Cork Factory, Strip District
Carnegie Mellon University, Oakland
The Highline, South Side
PPG Place, Downtown
One Oxford Centre, Downtown
"For us, installing charging stations at Nova Place was about exceeding present and future demands," said Brad Ott, Vice President of Commercial Operations at Faros Properties. "We're focused on modernizing our facilities because it's the right thing to do for our tenants, visitors to Nova Place and the environment."
Through its program, DLC supported charging station installation costs at each of these nine locations and also worked alongside the project teams to help them apply for additional incentives such as the Driving PA Forward state rebate.
"We worked closely with our partners to ensure these projects were successful, because we know increased destination charging will make driving electric even more convenient for our customers," added Olexsak. "In return, our involvement in these projects help us ensure the region's electric infrastructure is equipped to support vehicle charging."
Beyond supporting the increase of public charging infrastructure, DLC is helping its customers experience the benefits of driving electric with its interactive EV Guide — where customers can explore EV models — and the company's instant EV rebate, which provides customers a rebate of up to $2,000 on the purchase or lease of an EV at #1 Cochran dealerships.
This article first appeared in the Pittsburgh Earth Day's 'Green Voice' newsletter. Subscribe here.