DLC Volunteers Help Local Children Through United Way's Build-A-Bike Event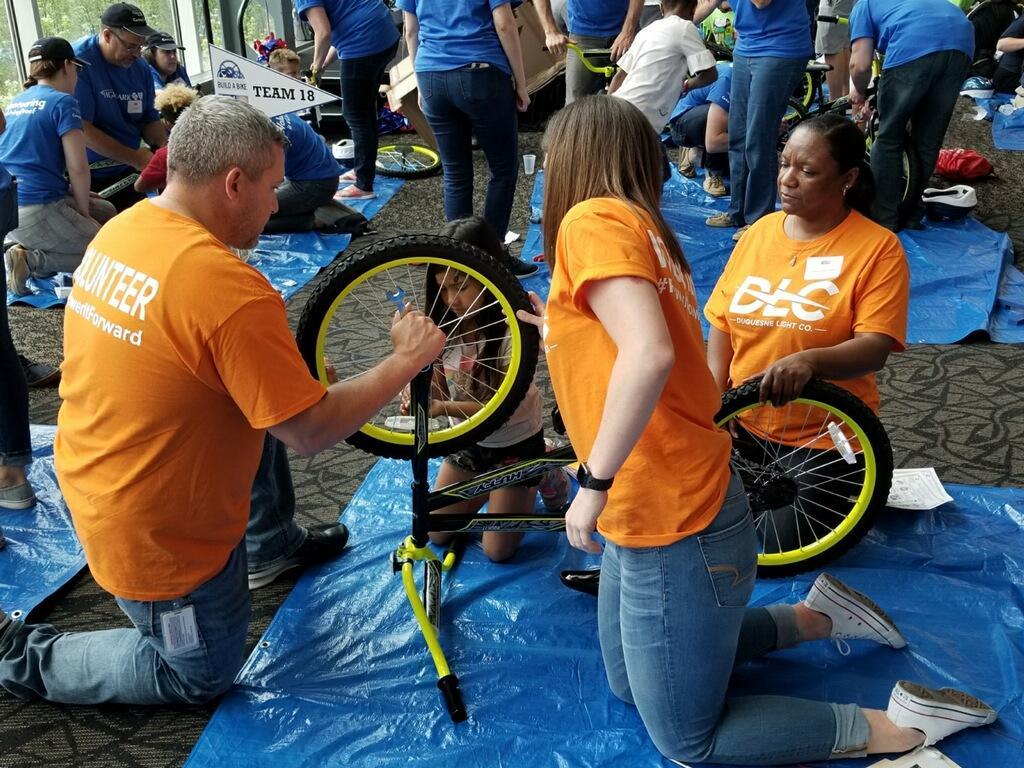 On June 19, 10 members of Duquesne Light's Customer Transformation, Business Process Improvement & Training group volunteered at the United Way of Southwestern Pennsylvania's Build-a-Bike event in the UPMC Club House at Heinz Field.
DLC volunteers helped assemble four bikes that were given to four local children who didn't have a bike of their own. In total, 150 bikes were distributed to children across the region. Each bike was put together with the help of the child who was going to receive it. Once assembled, the bikes received a thorough safety check and inspection before the children were outfitted with helmets and had the chance to take a test ride through a special obstacle course.
The children who received the bikes are beneficiaries of local groups, including South Hills Interfaith Movement (SHIM), Boys and Girls Club McKeesport and Boys and Girls Club Duquesne.
The United Way has held Build-A-Bike for the past six years. This year's event marked the departure of the United Way's current CEO, Bob Nelkin, and welcomed the organization's incoming CEO, Bobbi Watt Geer.