DLC Sponsors Carnegie Mellon University's 2019 Energy Week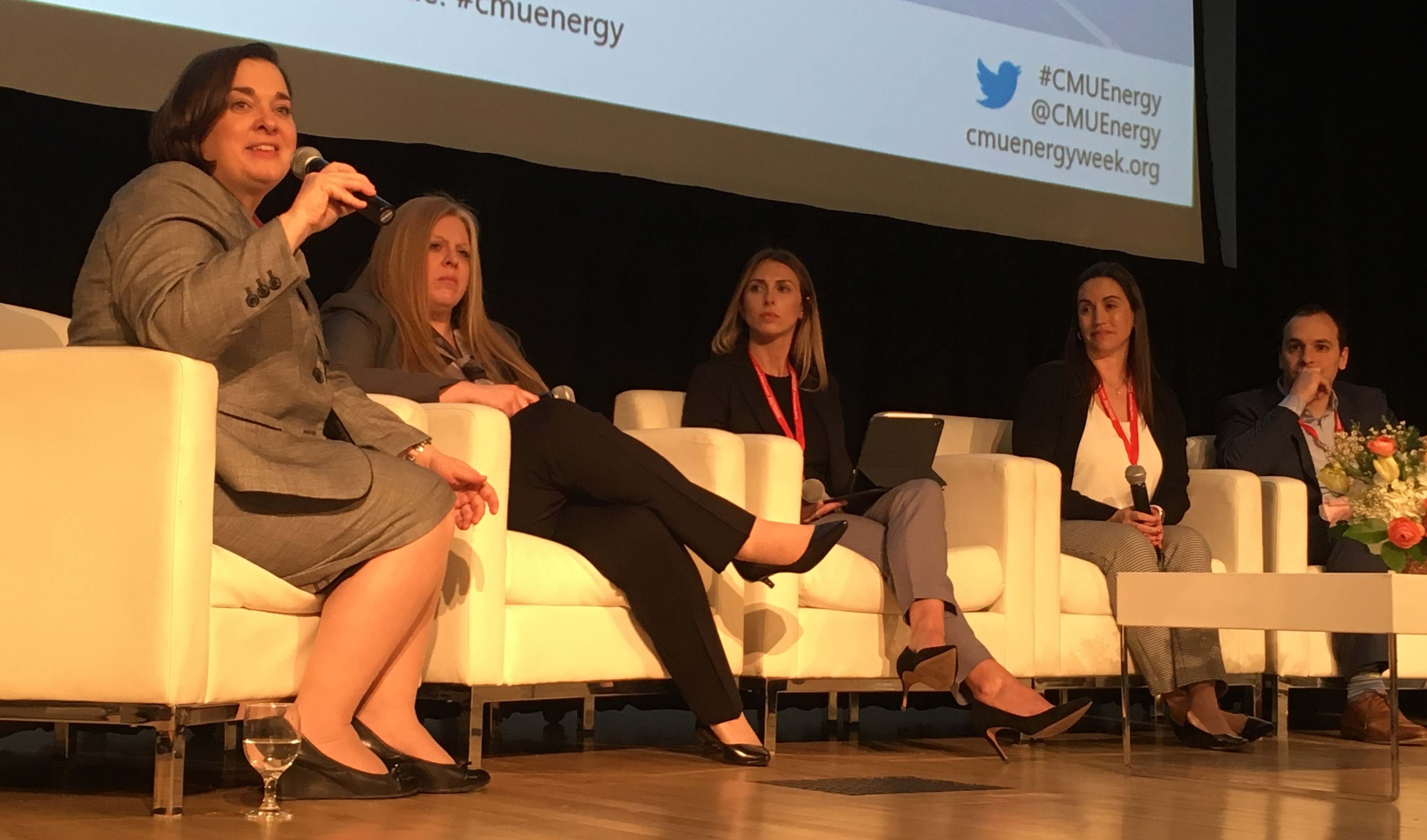 As part of its commitment to energizing and shaping the future of southwestern Pennsylvania, DLC recently sponsored and participated in Carnegie Mellon University's (CMU) 2019 Energy Week. CMU Energy Week, a three-day symposium hosted by the University on March 25-28, gathered thought leaders and representatives from the electric industry, government, academia and nonprofit sectors to engage and collaborate on energy research, trends and innovative technologies.
In addition to sponsoring the event, Mark Miko, Vice President & CIO, Krysia Kubiak, Director, State Regulatory and Government Affairs, and Sarah Olexsak, Manager, Transportation Electrification, participated in three separate panel discussions.
Focus areas of the panels included:
Cybersecurity, AI & Energy – Evolving Critical Infrastructure While Ensuring a Secure Energy Grid
E-Mobility: Infrastructure, Electrification and Energy
Siting Grid-Scale Solar: Identifying and Implementing Best Practices for Pennsylvania
In addition to a variety of panel discussions, CMU Energy Week also featured keynote addresses by industry thought leaders, a corporate and industry networking breakfast and an energy industry career fair, which DLC participated in as well.
More information on CMU's Energy Week can be found at the following link.