DLC Receives 2019 Fred Rogers Good Neighbor Award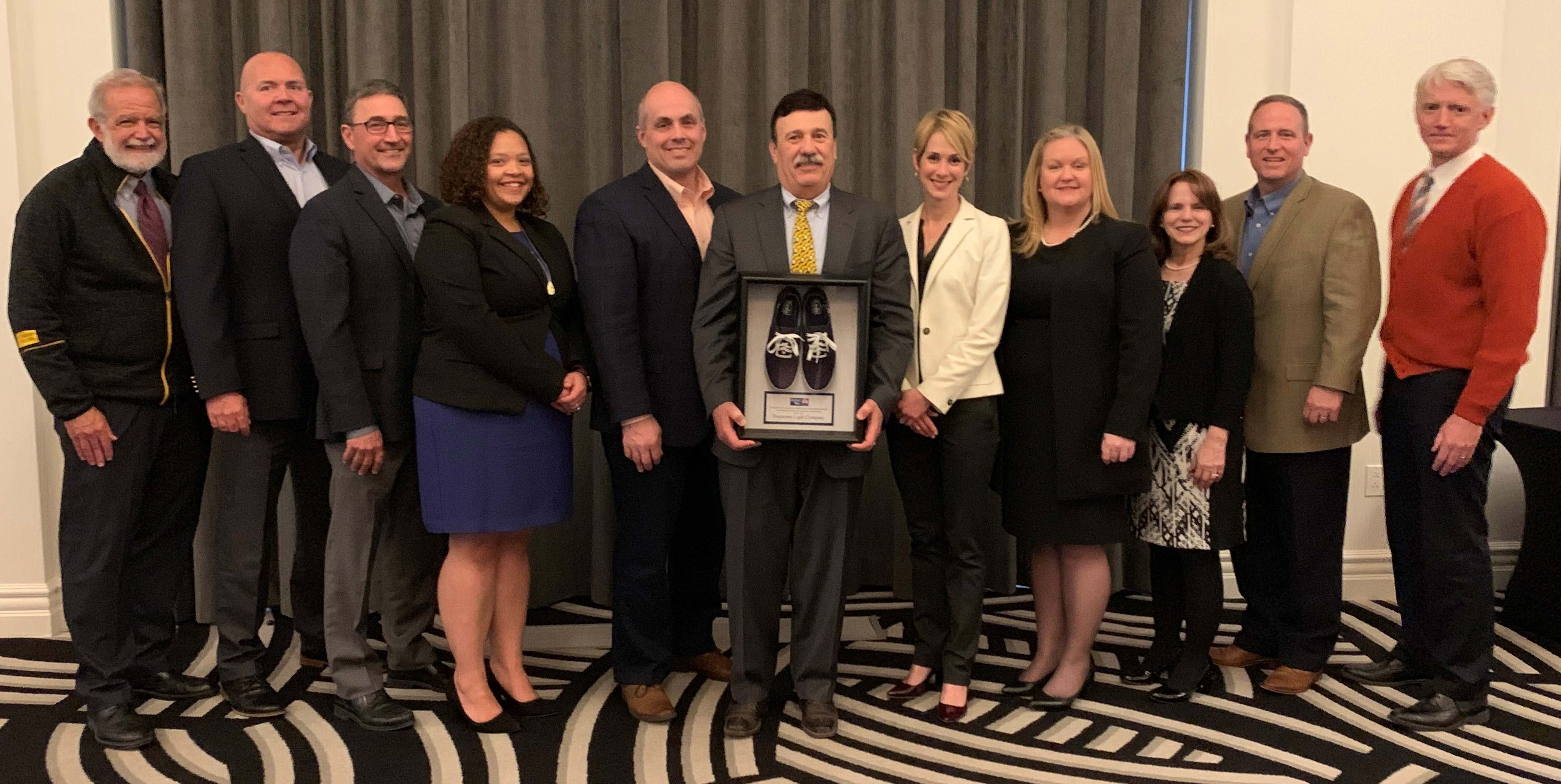 At Duquesne Light, we are committed to upholding our core value of being selfless in serving the community – both on the job and through volunteerism. With this in mind, DLC participates in a number of charitable endeavors each year and encourages the involvement of all employees. This ongoing commitment was recently recognized by the United Way and Fred Rogers Co.
On April 24, during a special ceremony at the Hotel Monaco in downtown Pittsburgh, Duquesne Light was presented with the United Way of Southwestern Pennsylvania's 2019 Fully Invested Award, which is part of the United Way's Fred Rogers Good Neighbor awards.
Specifically, the award recognized our employees' work with the "Open Your Hearts to a Senior" initiative, in which employees provided support to Family Services / North Hills Community Outreach's Senior Safety Checks during United Way Day of Action in October 2018.
A group of employees, including former President & CEO Rich Riazzi, accepted the award on the Company's behalf.
The event honors organizations and companies in the region that have demonstrated a strong commitment to workplace volunteerism. This is the third time Duquesne Light has received a Good Neighbor Award. The Company was first honored in 2012.