DLC Provides Electrical Hazard Awareness Training for First Responders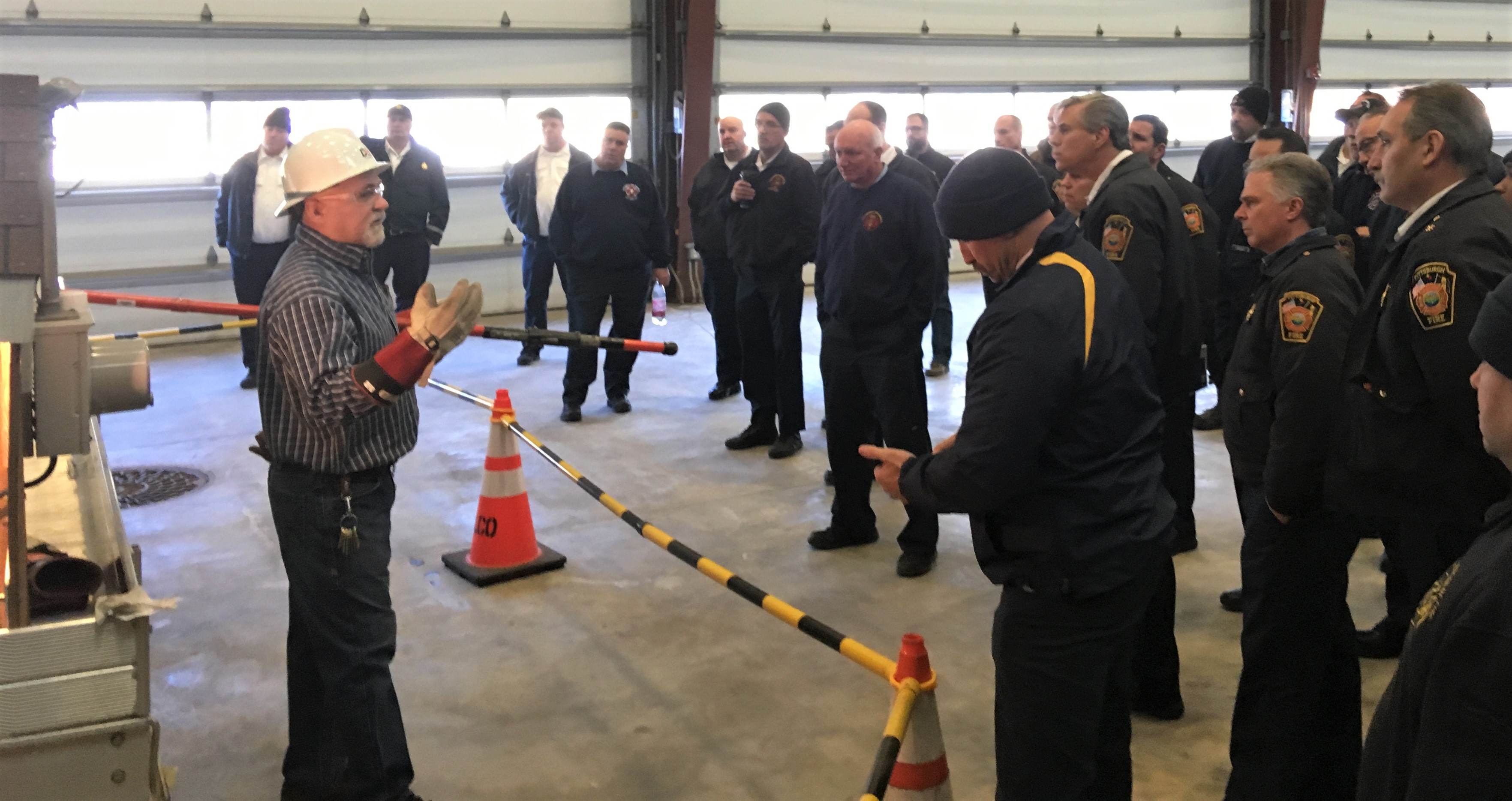 Volunteer firefighters and other first responders often face many life-and-death dangers and situations in their work. With this in mind, Duquesne Light offers Electrical Hazard Awareness Training sessions. This outreach program is geared toward helping emergency workers understand and minimize the danger of working near energized power lines.
Beginning on Jan. 11 through March 22, four Electrical Hazard Awareness Training sessions were held at our Woods Run complex for more than 100 members of the Pittsburgh Bureau of Fire. Focus areas included general safety, hazard awareness and utility pole construction.
"Safety is the most important part of any job," said John Andzelik, Manager, Workforce Development. "Through this program, DLC wants to improve emergency responders' understanding about electricity and how to respond to emergencies where there is an electrical hazard."
DLC has maintained this commitment for more than 10 years, helping local firefighters, police officers and other emergency personnel in Allegheny and Beaver counties to learn about working safely near electricity.