DLC Partners with Allegheny CleanWays, McKeesport to Clean Local Rivers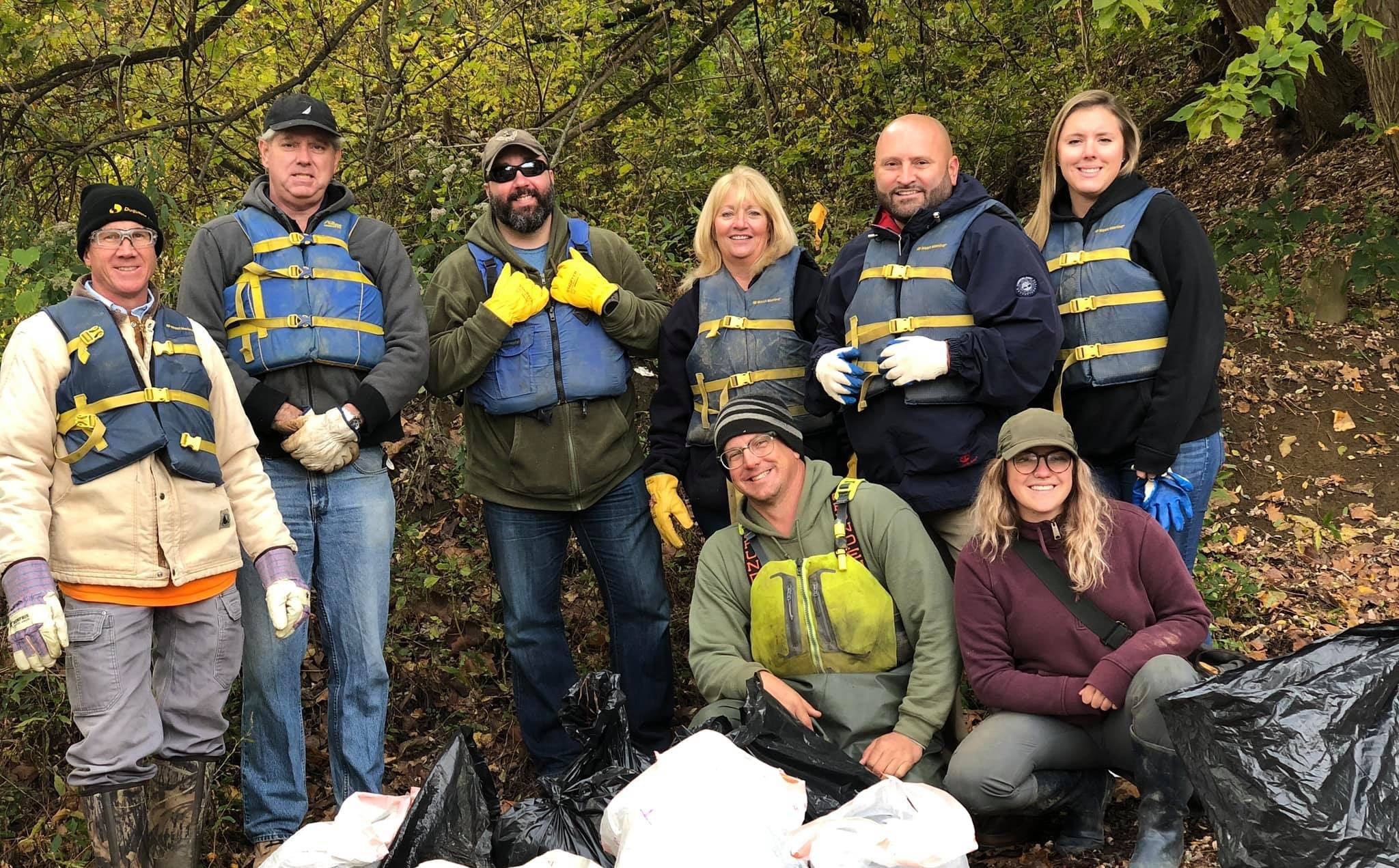 Duquesne Light employee volunteers, in partnership with Allegheny CleanWays and the City of McKeesport, recently spent an afternoon cleaning parts of the Youghiogheny River and Monongahela River shorelines in McKeesport.
Similar to the annual River Sweep event, which also is in partnership with Allegheny CleanWays, DLC volunteers helped collect litter and debris – a total of 15 cubic yards. Trash collected included 100 feet of river boom, a navigational barrier (usually deployed for oil spill containment on water), gas cans, styrofoam and barge rope. ​ 
"For the past decade, DLC has maintained a strong partnership with Allegheny CleanWays through the annual River Sweep event, so I enjoyed the opportunity to volunteer with them again," said John Bigi, Supervisor, Environmental Health & Safety. "Volunteering to make a difference in the communities where we live and work is always gratifying."
In addition to typical litter, volunteers also helped remove several pieces of large furniture that had been dumped along the river trails, including couches and mattresses.
"A special thanks to DLC for their support in gathering volunteers to complete this project," said Hannah Samuels, Volunteer & Outreach Coordinator, Allegheny CleanWays. "We had a successful clean-up with all of the hard-working volunteers, and we look forward to continuing our partnership in the future."