DLC Employees Honor 25th Annual MLK Day of Service with Community Volunteerism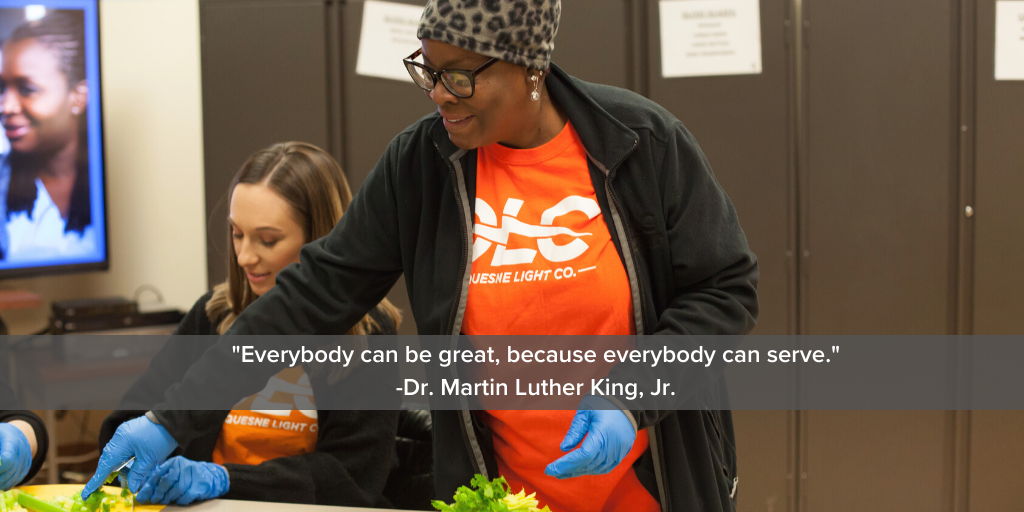 Every year on the third Monday in January, Americans come together to celebrate Civil Rights leader Martin Luther King Jr.'s life and legacy through a national day of service. MLK Day inspires hundreds of thousands of Americans to volunteer their time to better their communities.
On Jan. 20, which marked the 25th anniversary of the national holiday, 33 DLC employees demonstrated their commitment to community service by volunteering their time at three Pittsburgh non-profit organizations, which included Pittsburgh Parks Conservancy, Southwestern Veterans Center and Weinberg Village Assisted Living.
Exemplifying Dr. King's Vision through Community Service
Several DLC volunteers took to Frick Park, where they helped Pittsburgh Parks Conservancy in clearing vines from wire cages surrounding previously planted saplings. They also assisted with repairing, re-securing and removing some of the damaged cages.
"Frick Park relies on volunteers to help maintain its beautiful, natural space as a welcoming and inclusive place for all," said Lisa Davenport, Regulatory Consumer Relations Specialist. "Being surrounded by nature and working alongside fellow employees to help conserve the beauty of the park in honor of MLK's Day of Service, was both enjoyable and fulfilling. I am proud to have been able to play a role in DLC's commitment to serving our communities."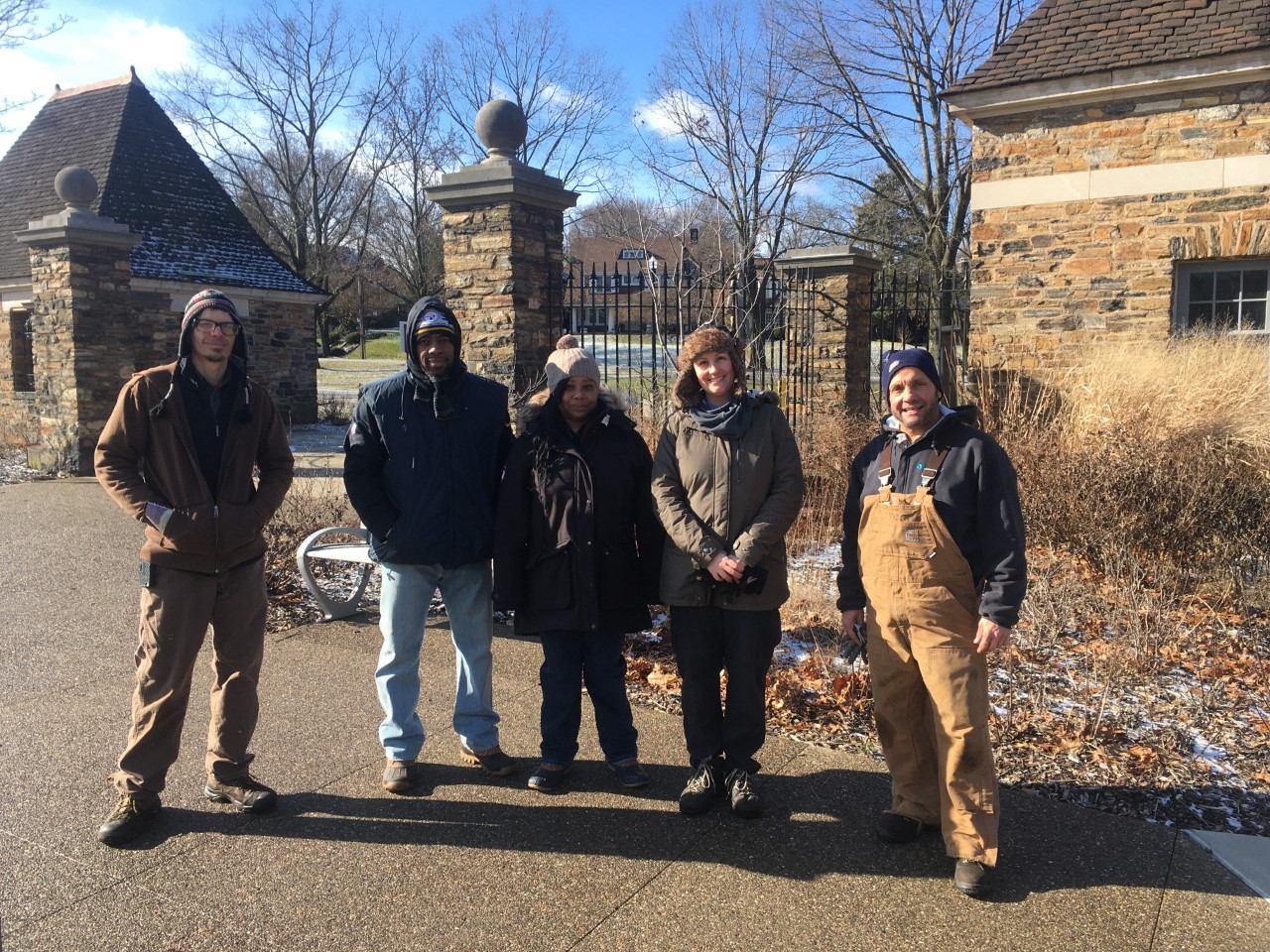 At Southwestern Veterans Center, DLC employees prepared and served the veterans a homemade lunch – which included ham and bean soup and cornbread – and then spent the afternoon playing bingo with them. Several volunteers donated their own money to the winners' pot, which enabled winning veterans to purchase needed personal items from an onsite store.
"Some of the volunteers have been going to the center for more than eight years – it's a tradition," said Sheila Glover, Supervisor, Meter Shops and Testing. "The residents are so happy to see us, and some even remember our names. All of the DLC volunteers there sincerely want to give back to people who have given so much themselves in terms of service."
Volunteers at Weinberg Village spent the day participating in various activities with the residents, including chair yoga, numerous games of bingo, dancing and singing along to a live performer and watching Dr. King's "I Have a Dream" speech.
"I think it meant a lot to the residents to have us there, but it meant even more to us," said Derrick Johnson, Customer Service Representative. "It felt good to volunteer on MLK Day and to see the manifestation of Dr. King's vision and dream through the diversity represented within the room. When we were dancing, laughing and enjoying each other's company, we were not seeing color, but rather appreciating the unique character of each resident and employee."
A special thank you to our employee volunteers for coming together to honor Dr. King's life and legacy by serving these organizations and helping to make our community a better place.