DLC Commits Multi-Year Donation to McKeesport Redevelopment Project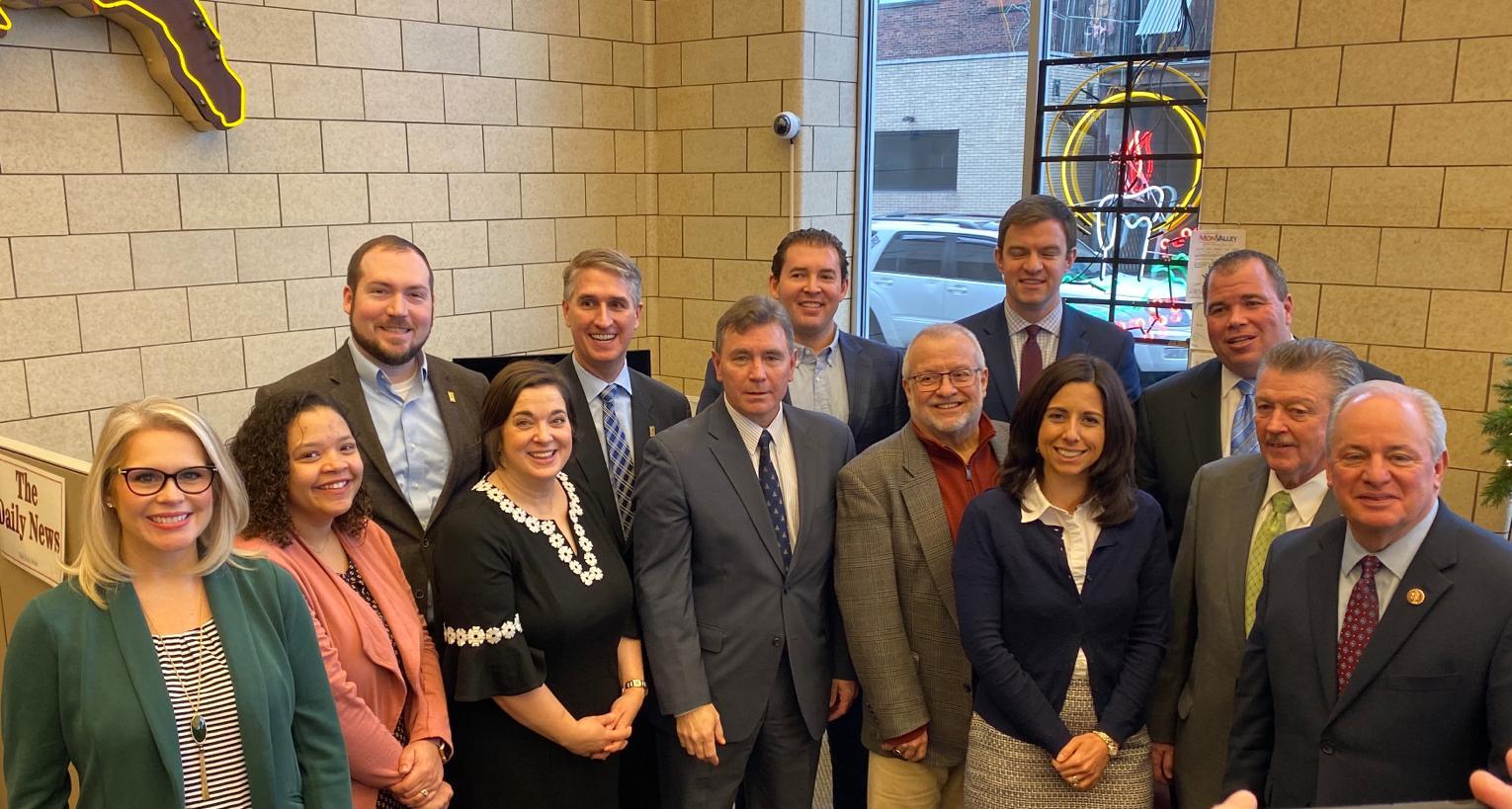 Always striving to be a partner in the communities it serves, Duquesne Light recently committed $600,000 in support of a new six-year redevelopment strategy in McKeesport, which is home to one of the Company's Service Centers.
DLC's donation – which breaks down to $100,000 annually from 2020 through 2025 – will benefit Pennsylvania's Department of Community and Economic Development (DCED)'s Neighborhood Assistance Program (NAP). Announced by Governor Tom Wolf in November 2019, the program will support $3 million in improvements to housing, downtown development, tourism and recreation.
"DLC is committed to both serving and helping to shape the future of our region," said Sam Hartzman, Associate Manager, Corporate Citizenship. "We welcomed the opportunity to have a contributing role in the revitalization of one of our communities."
The multi-year redevelopment will be part of the McKeesport Rising Project – a plan created by Mayor Michael Cherepko in 2018 to reduce blight, improve roads, reinforce safety and boost the local economy.
With capital funding provided by four corporate partners – Duquesne Light, First Commonwealth Bank, Noble Energy and UPMC – the McKees Point Development Group (MPDG), in collaboration with Rebuilding Together Pittsburgh, will renovate dozens of houses in McKeesport, increasing energy efficiency and enabling low-income homeowners to remain in their homes. MPDG also will acquire and demolish several blighted downtown commercial properties and renovate the Penn-McKee Hotel.
According to Senator Jim Brewster, the collaboration between the city of McKeesport and DCED, as well as the long-term business relationships that have resulted, has significantly improved the quality of life in McKeesport.
Additionally, as part of its ongoing dedication to community support, DLC also renewed its commitment to the Lawrenceville redevelopment project for another six years at $50,000 annually, or a total of $300,000.