DLC Bracket Challenge Winner Selects Local Nonprofit to Receive $1,000 Donation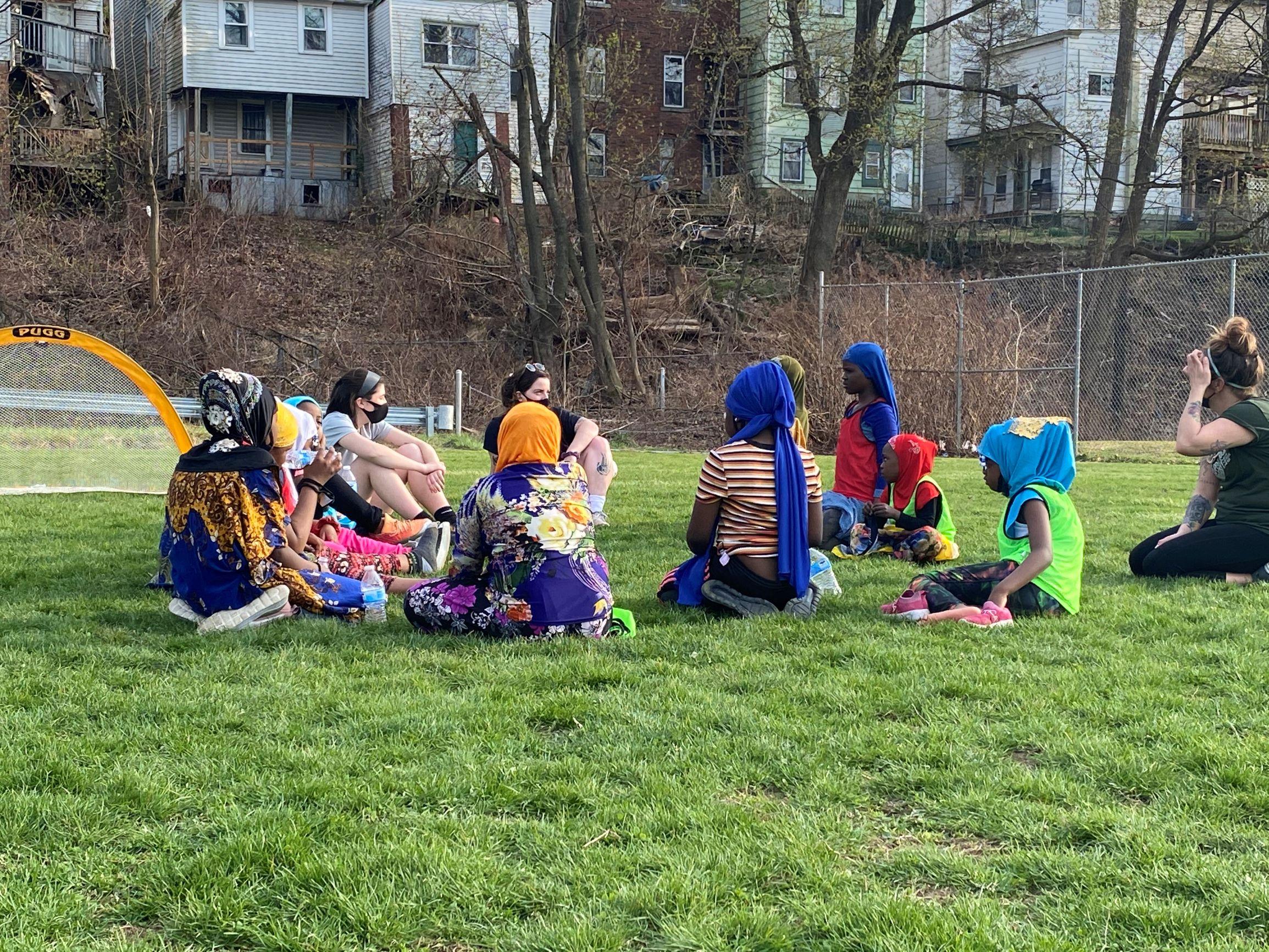 The Duquesne Light Company (DLC) employee who won his employer's first-ever DLC Bracket Challenge in March has chosen to give the $1,000 prize to a local nonprofit that empowers youth through recreational sports.
James Strang, a supervisor in the company's application development and support team, was the overall winner after successfully picking Baylor University as champion of the NCAA Men's March Madness® Basketball Tournament. The company-wide bracket challenge was sponsored by DLC's Diversity, Equity and Inclusion (DEI) Council through its "Building Community During COVID" initiative.
To win the challenge, participants had to choose more than just an overall winner; they had to successfully pick which teams would advance in the tournament and have the highest cumulative score through 67 total games.
Obviously, strategy comes in play when predicting a winner for the tournament. For Strang, it was all about the Bear's backcourt, "I've always felt that strong guard play in the tournament typically translates to success, and Baylor had talented guards."
His intuition paid off, paving the way for him to donate $1,000 to one of five pre-selected local nonprofit organizations. He chose Open Field, a nonprofit that works to improve the lives and futures of our youth through sports – specifically the global game of soccer.
"I love their mission statement and believe playing organized sports when you're younger is a great developmental experience," Strang said of his decision to give the winnings to program.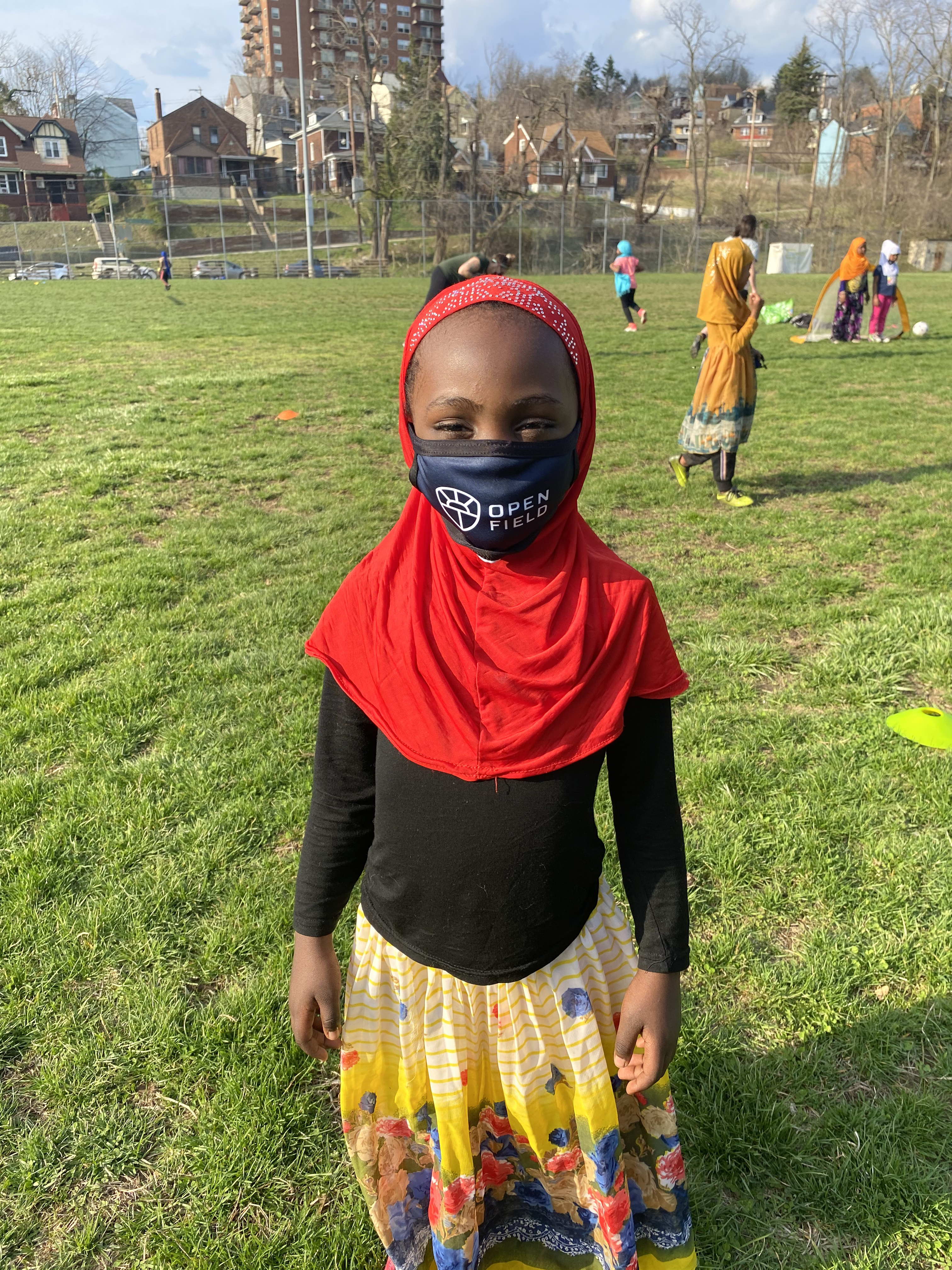 Program Adapts During COVID-19 Pandemic
Prior to the COVID-19 pandemic, Open Field spent time in the community creating a safe space for children to play and learn, coupled with an educational topic connected to every practice and game. Like many other local organizations, Open Field adapted its programming when the pandemic hit, organizers at the nonprofit said.
Rather than in-person sessions, it switched to a virtual model, connecting with participants via Zoom. Open Field also provided all necessary equipment such as soccer balls and training cones. Every week, coaches connected with their mentees to conduct fun and engaging computer-based training activities.
During the pandemic, sessions at Open Field have become virtual. (Open Field)
Donation to Impact Pittsburgh Immigrant and Refugee Youth
Open Field relies on the support and donations from sponsors, volunteers and grants. Strang's donation will be used to support the spring season of programming for more than 100 immigrant and refugee youth located in three Pittsburgh-area communities. ​
Each session includes team-building activities, snacks and soccer games to promote inclusion and personal development. ​
"On behalf of Open Field, I want to express my gratitude for this contribution, which will support our youth programs," said Justin Forzano, Founder and CEO, Open Field. "We believe sports can make a meaningful difference in the lives of our region's youth."
Forzano shared similar sentiments about how Strang winning the company's challenge and giving the donation to the group are a perfect example of the positive impact sports can have.
"Winning a challenge and making an investment in our Soccer + Life skills programs is a real win-win," he said.
To learn more about Open Field, click here.
About the DEI Council
The "Building Community During COVID" initiative is intended to foster connectedness while working remotely or in alternate locations. Several events are offered throughout the year for employees to participate.