Bringing the Gift of Play to the Edgewood Community
Over 100 DLC Volunteers Built Woodland Hills School District's First-Ever Playground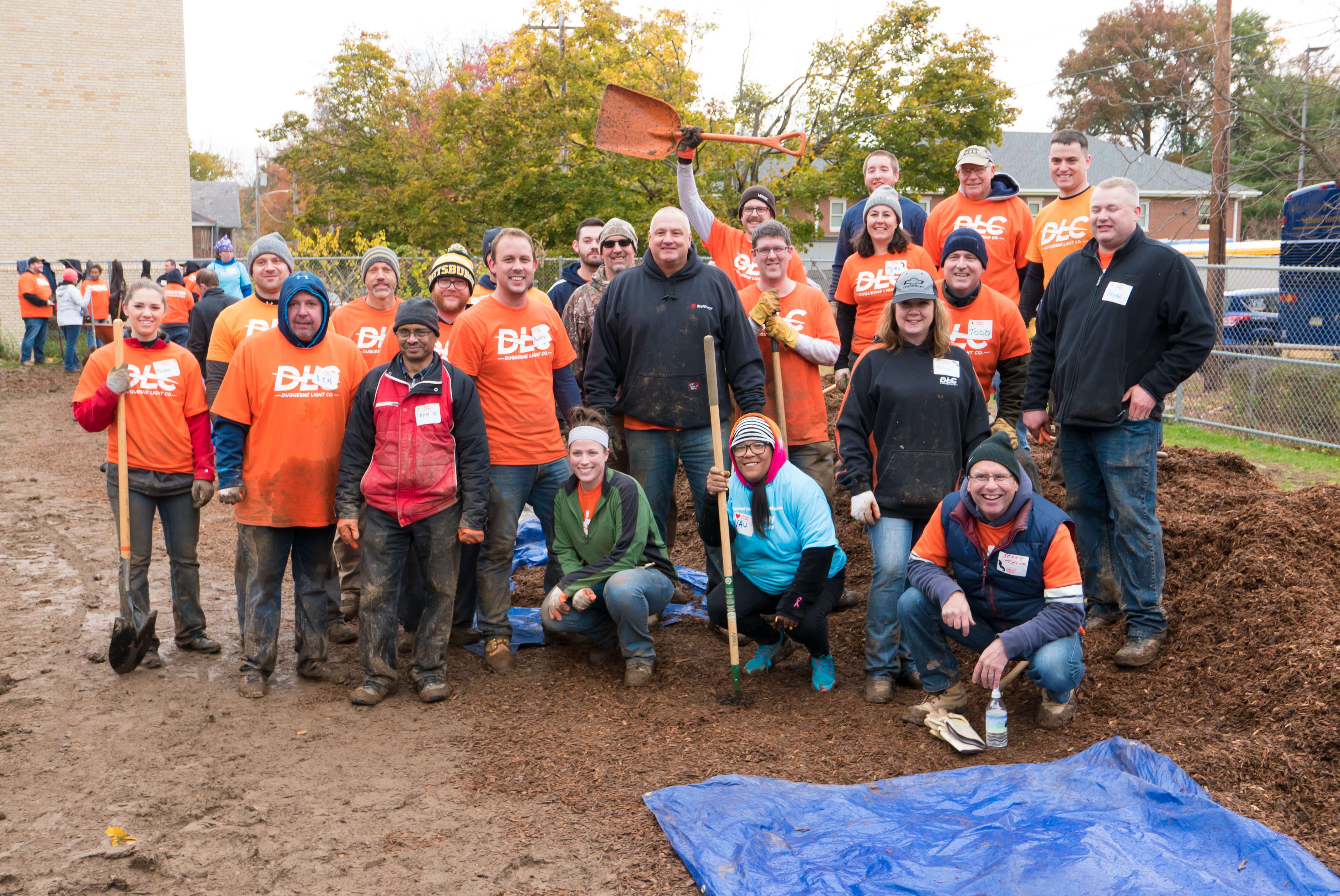 Children in Edgewood didn't have a school playground to play on—at least not until now. Last week—in less than six hours—over 100 Duquesne Light Company employees and Edgewood community members braved the cold air and mud to rally together and build Woodland Hills School District's first-ever playground at Edgewood Elementary STEAM Academy.
Designing the Playground
The children needed somewhere safe to play and build relationships with each other, and our employees were eager to help. In partnership with KaBOOM!, a non-profit organization dedicated to bringing balanced and active play into the daily lives of all kids, DLC employees built an accessible and fun playground for the district's children—one they even helped design.
Equipped with stacks of paper and colorful markers, the kids at Edgewood Elementary STEAM Academy put their engineering skills to work in May and imagined the playground of their dreams. Our playground experts illustrated swirly slides, climbing walls, see-saws and more, all of which were considered for the final design.
"It was a joy to watch the children's faces light up as they designed their dream playgrounds," said Sonia Santacroce, Customer Experience Associate, Duquesne Light. "I can only imagine the fun they'll have on the playground they helped design."
Building the Playground
On a brisk fall morning, over 100 employee volunteers gathered behind Edgewood Elementary STEAM Academy at the site that would soon host an accessible and safe playground. After a welcome from Duquesne Light's President & CEO Steve Malnight, who joined employees in the build, everyone jumped into action.
Students watched from the school windows with glee as the DLC team built their new playground. A few of our employees took pause from their hard work to reflect on the experience:
After several hours of cementing, mulching, and building— a completed playground stood where an empty lot once laid. Joined by school officials, volunteers stood close by as the ribbon was cut on the completed playground.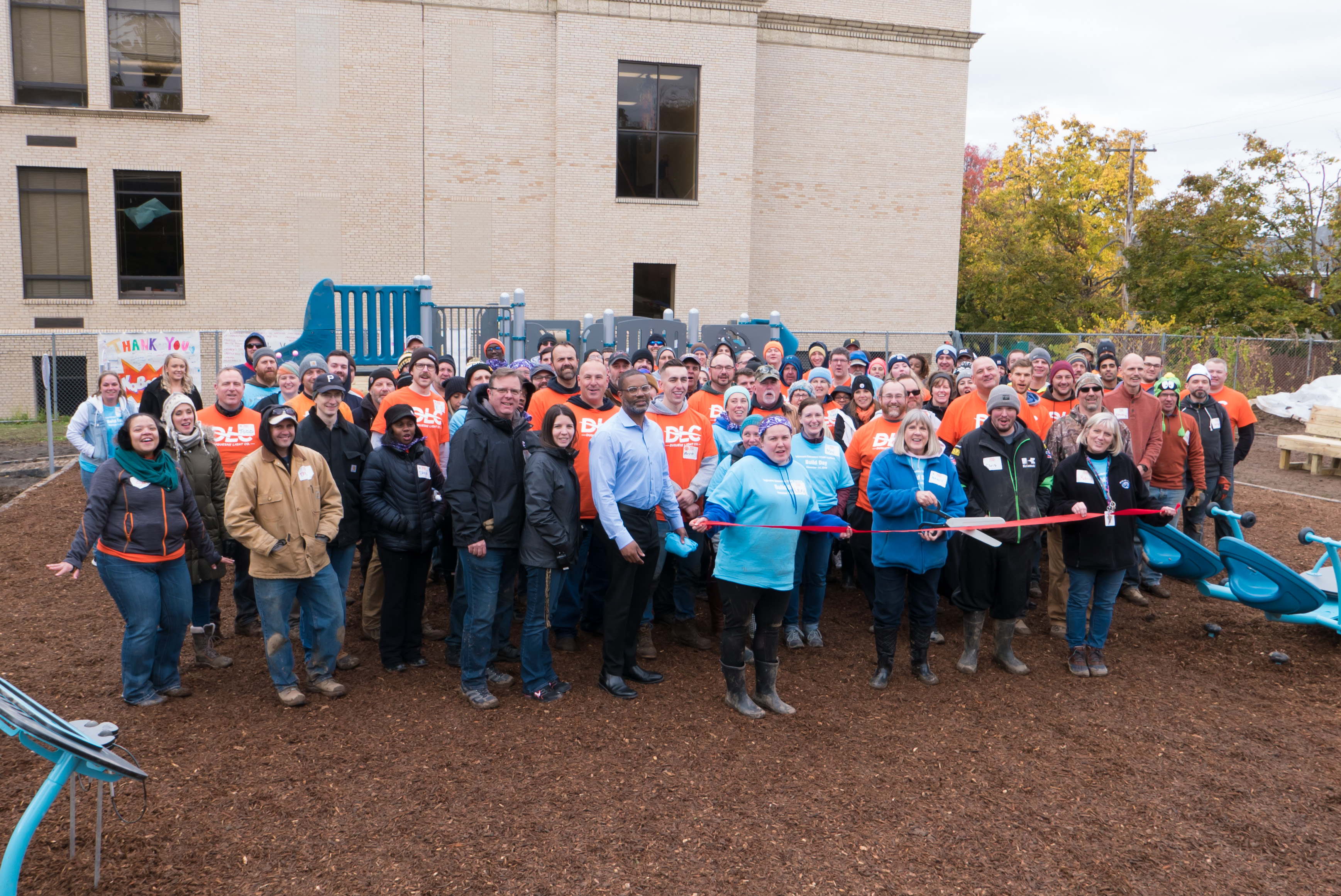 The students at Edgewood Elementary STEAM Academy were quick to share their gratitude with our employee volunteers, passing along hundreds of colorful, hand-drawn thank you cards. We hope this playground brings joy to the students of Edgewood for many years to come.