Black History Month: Spotlight on Kunle Olukotun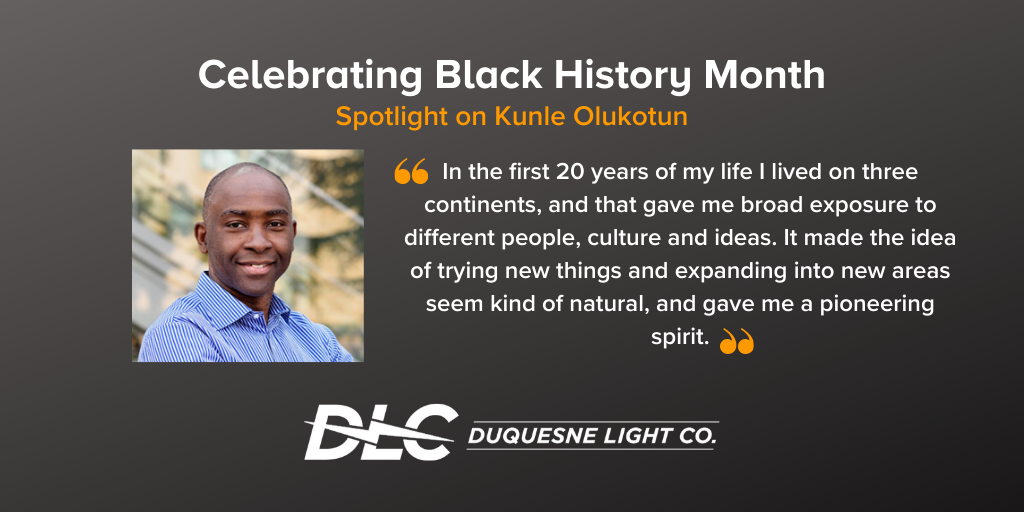 Duquesne Light is recognizing this year's Black History Month by putting a spotlight on leaders in science, technology, engineering, art and math who've been an inspiration to us all. At DLC we're committed to fostering an inclusive workplace and community where we all feel valued, respected and engaged.
Kunle Olukotun – Computer Scientist and Professor
Kunle Olukotun is the Cadence Design Systems Professor in the School of Engineering and a professor of electrical engineering and computer science at Stanford University, as well as the director of the Pervasive Parallelism Laboratory.
Olukotun is well-known for leading the Stanford Hydra research project, which developed one of the first chip multiprocessors. He's actively involved in research in computer architecture, parallel programming environments and scalable parallel systems. In 2008, Olukotun founded the Pervasive Parallelism Laboratory at Stanford University to help shape the future of software.
Currently, Olukotun co-leads the Transactional Coherence and Consistency Project, and is the co-founder of SambaNova Systems, an artificial intelligence (AI) and data analytics company. He holds 12 U.S. patents, has published more than 150 scientific papers and wrote two text books.